How to Navigate The Vegan Maze
Going Vegan... And Staying Vegan:
A Step-By-Step Guide [New Guide]

So, you're thinking about going vegan… good for you!
This guide will show you step-by-step, how to go vegan, stay vegan and thrive as a vegan for life!
With this in mind, I've curated the best content from all over the internet so you don't have to keep endlessly searching for more information.
And I've include exclusive content that you won't find anywhere else!
Let's get started…
This chapter is all about teaching you the basics of veganism and why you might consider going vegan.
So if you're new to the movement, then the resources below are a must-read.
Why?
They'll help you get the basics down and build up a solid base before we dive into the specifics later on in the guide.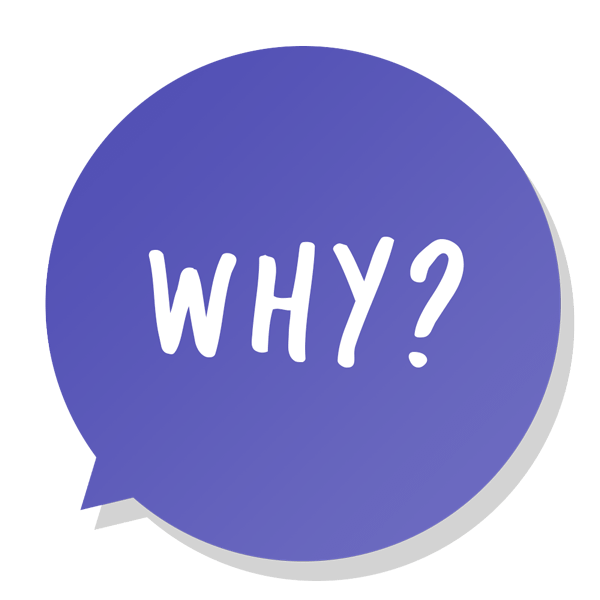 What Is a Vegan and Why Go vegan?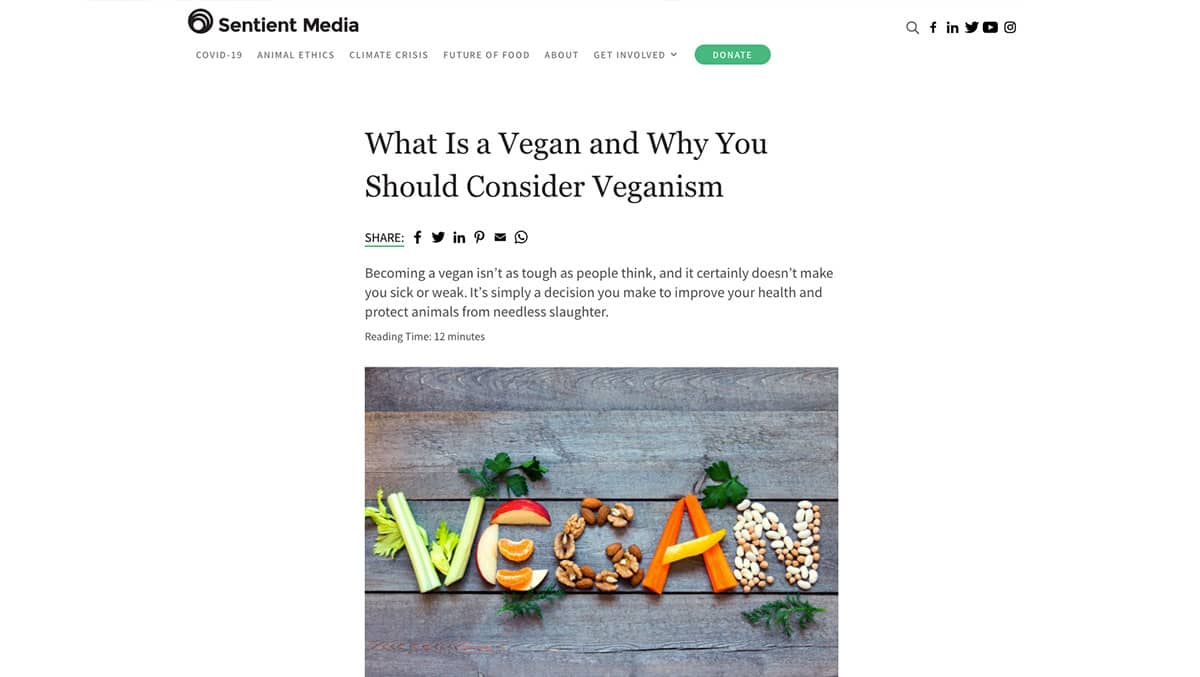 Let's kick off this guide with the two basics questions:
#1: What is veganism?
#2: Why go vegan?
Making the connection:
You Will Never Look at Your Life in the Same Way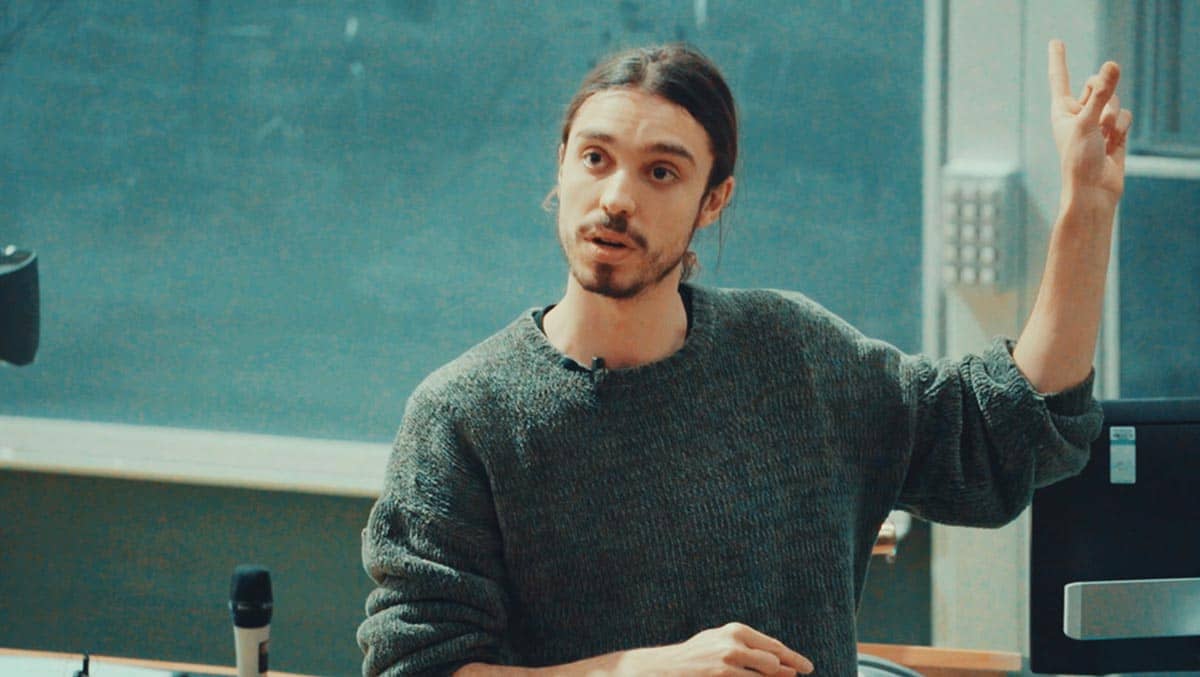 This is a must-watch and eye-opening speech by vegan animal rights activists – Ed Winters.
Ultimately, this speech answers the question, 'Why go vegan.'
In fact, it has been given to thousands of students in universities across the UK and has now been viewed millions of times online!
Vegan vs Vegetarian:
Differences, Dangers and Advantages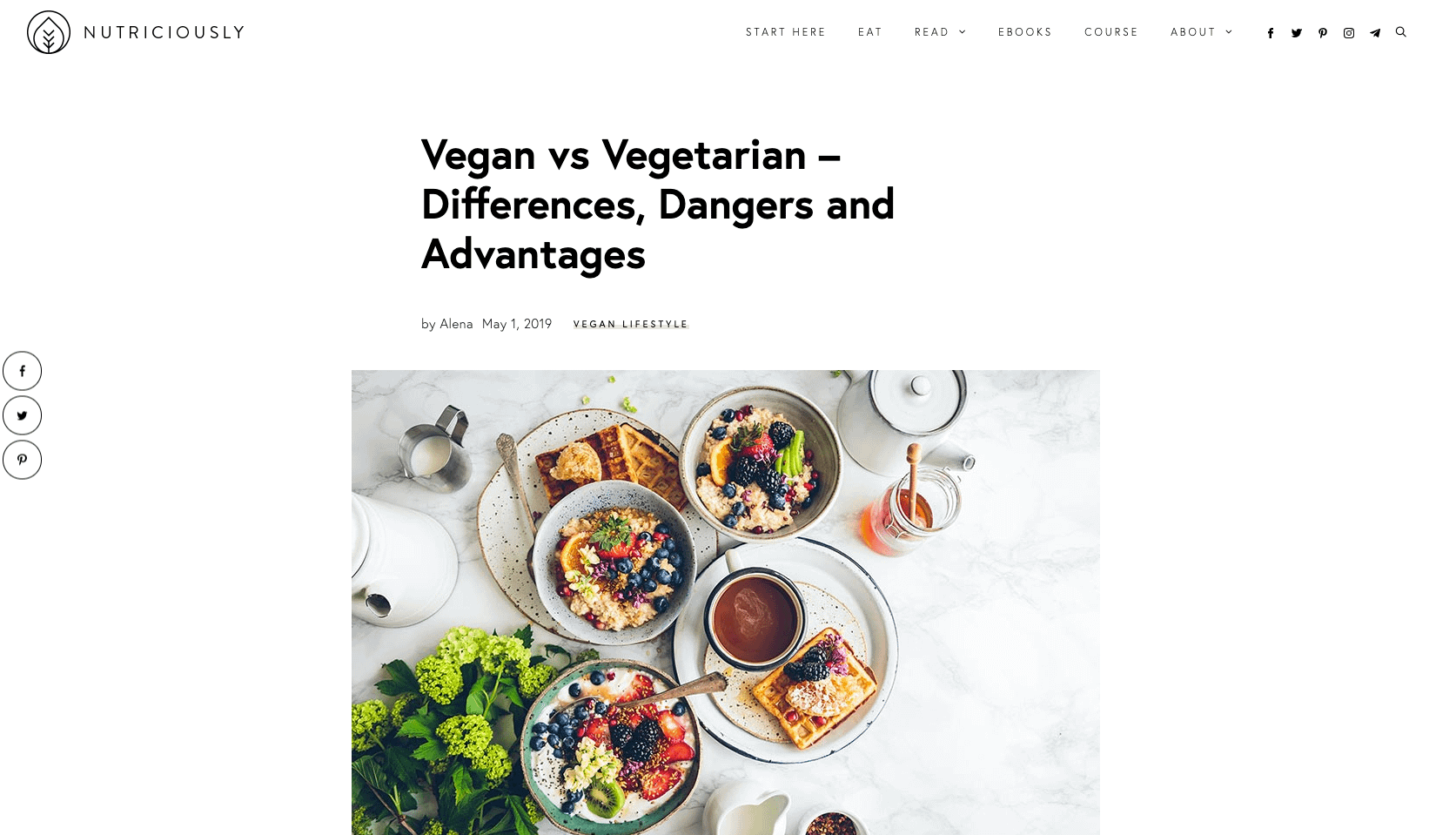 Why go vegan? Why not vegetarian?
While you may think being a vegan and being a vegetarian are similar, they're actually a world apart – from the ethics, to the environmental impact, and even the affects on personal health.
This article explains all!
The Ethical Vegan Versus a Plant-Based Diet: What is the Difference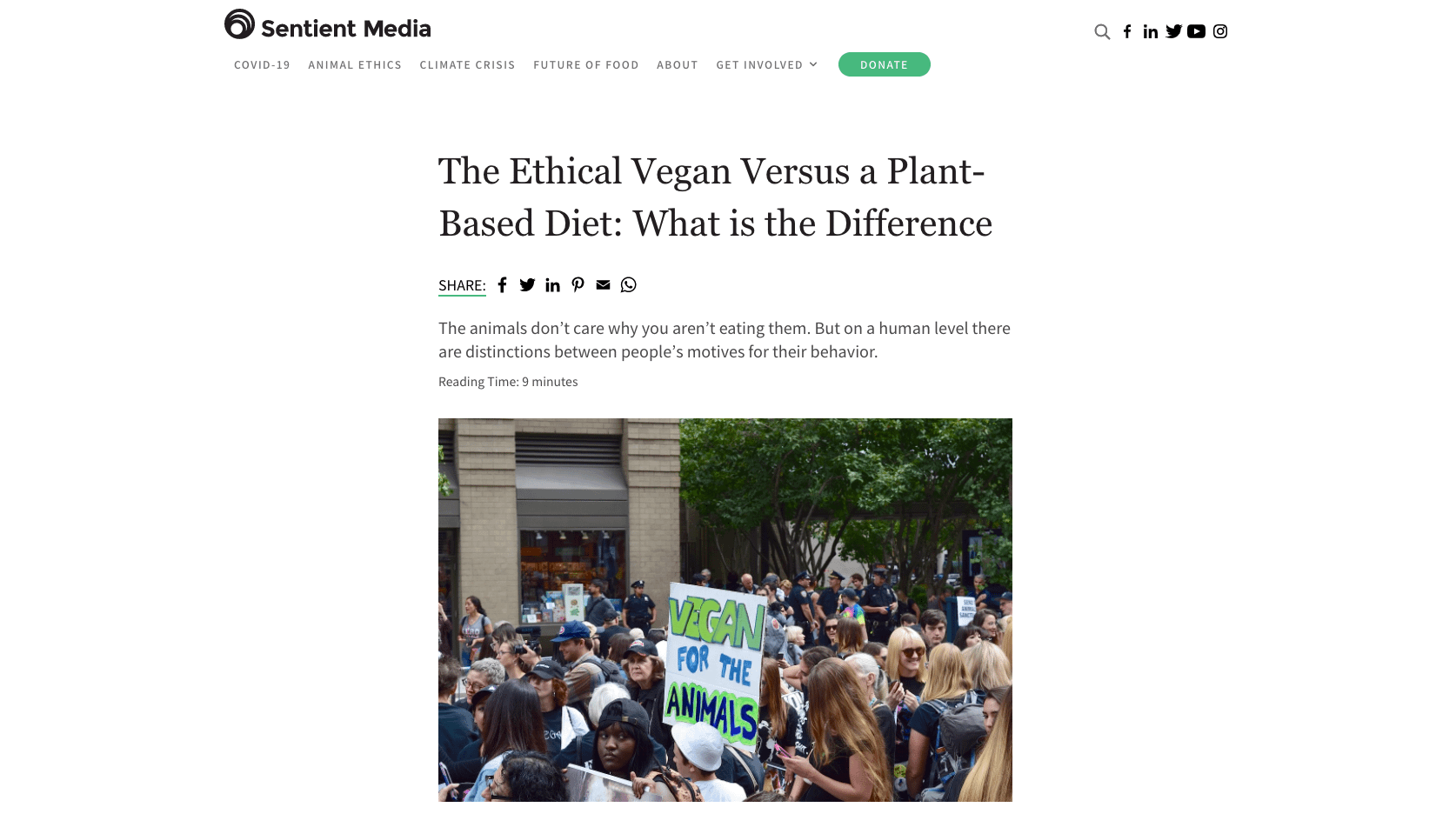 As you start your journey towards going vegan, you will find the terms vegan and plant-based are often used interchangeably.
However, you should know that they mean very different things.
In fact, the reason why people go vegan is often not the same reason why people follow a plant-based diet…
Read this resource from Sentient Media to get up to speed on the lingo.
Is being vegan healthy or safe?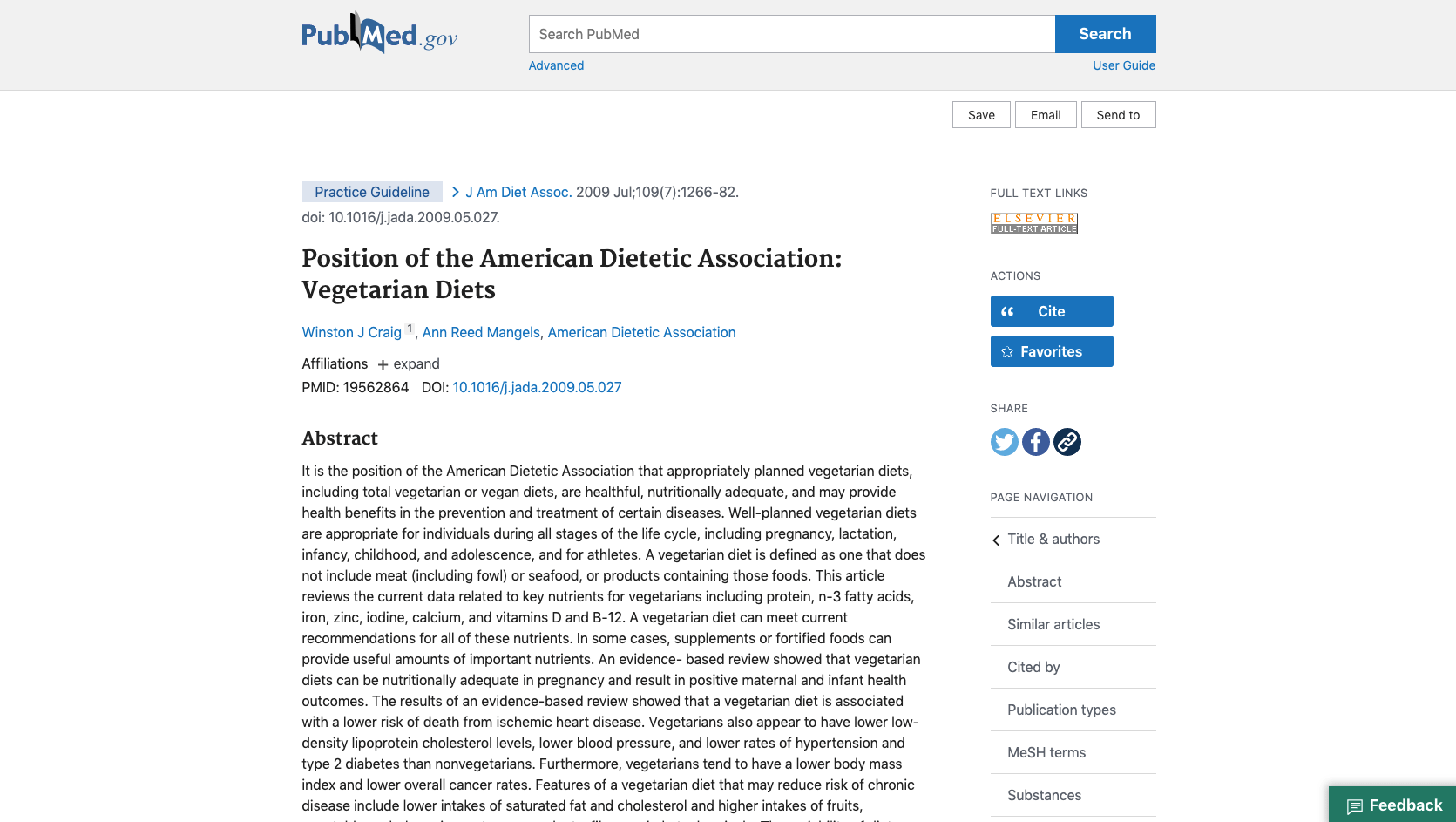 If you're considering going vegan, then you may have also wondered if being vegan is healthy, or even safe.
Fortunately, science and the overwhelming majority of nutritional experts (not opinionated 'influencers') support a vegan lifestyle.
In fact, the American Dietetic Association is the largest group of nutritional experts in the world, with over 100,000 independent members. They state that:
"Appropriately planned vegetarian diets, including total vegetarian or vegan diets, are healthful, nutritionally adequate, and may provide health benefits in the prevention and treatment of certain diseases.
Well-planned vegetarian diets (including vegan diets) are appropriate for individuals during all stages of the life cycle, including pregnancy, lactation, infancy, childhood, and adolescence, and for athletes."
VEGAN DIET:
Dispelling The Biggest Myths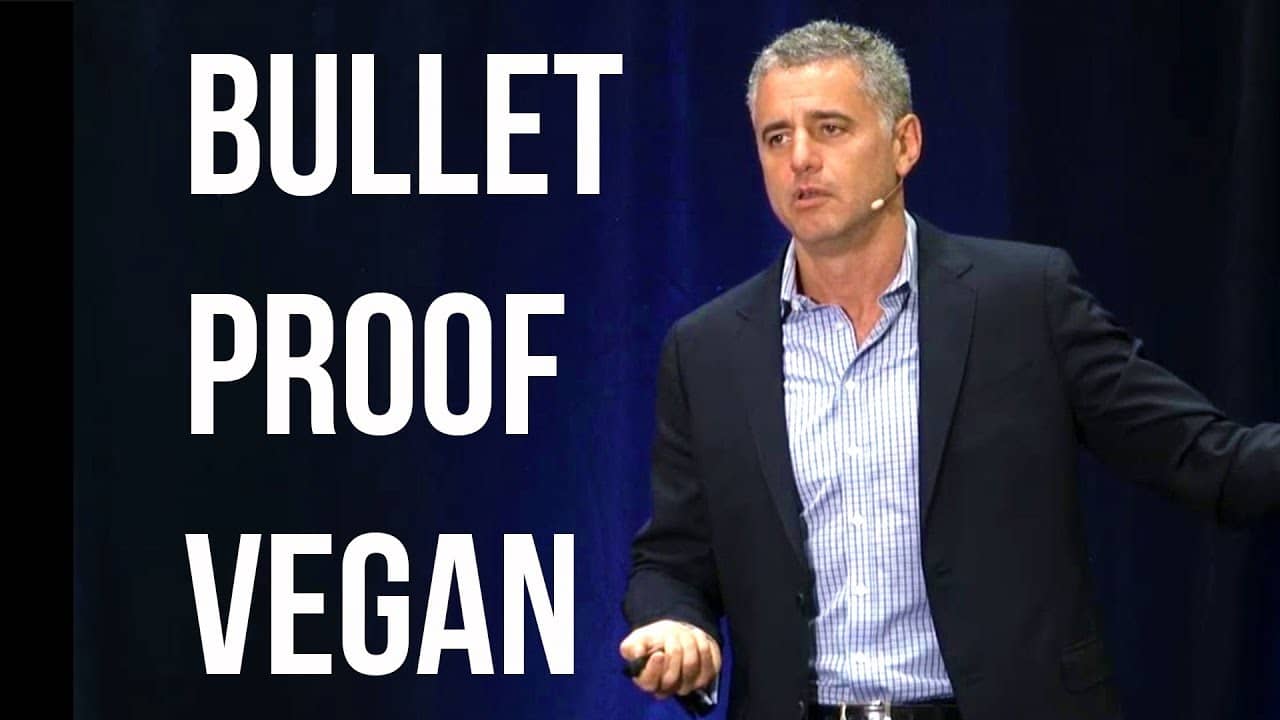 If you've Googled 'veganism' for more then 5 minutes than you've likely come across some of the myths that surround a vegan lifestyle, or even those that reject veganism and advocate for a 100% meat-based carnivore diet! 
To combat these myths, Dr. Garth Davis takes the time to separate the fact from fiction in this short lecture.
Is Veganism A Solution to World Hunger?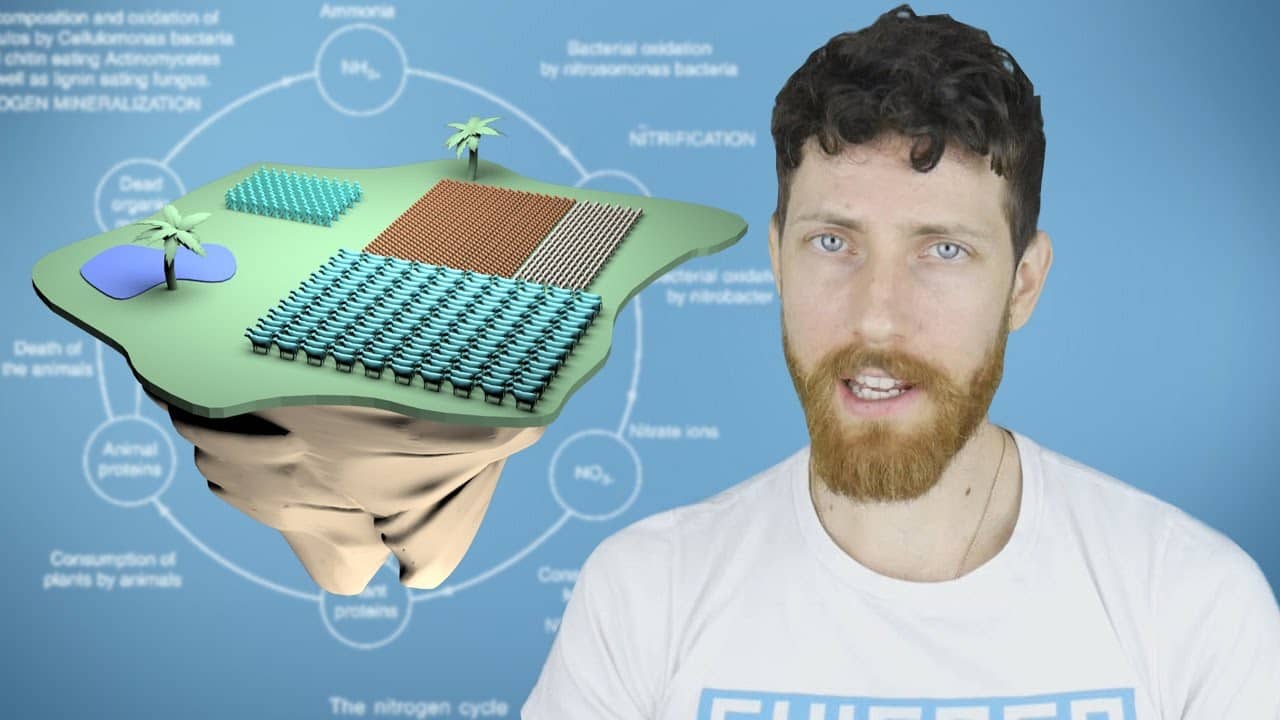 As the global human population continues to grow, one of the pressing problems we face is how to produce exponentially more food from increasingly less land.
For many people, sustainability is part of the reason why they go vegan. 
Mike looks at some of the well documented and major inefficiencies in the global food distribution that are by driven food choice, plus how to fix them (all sources included in the video notes.)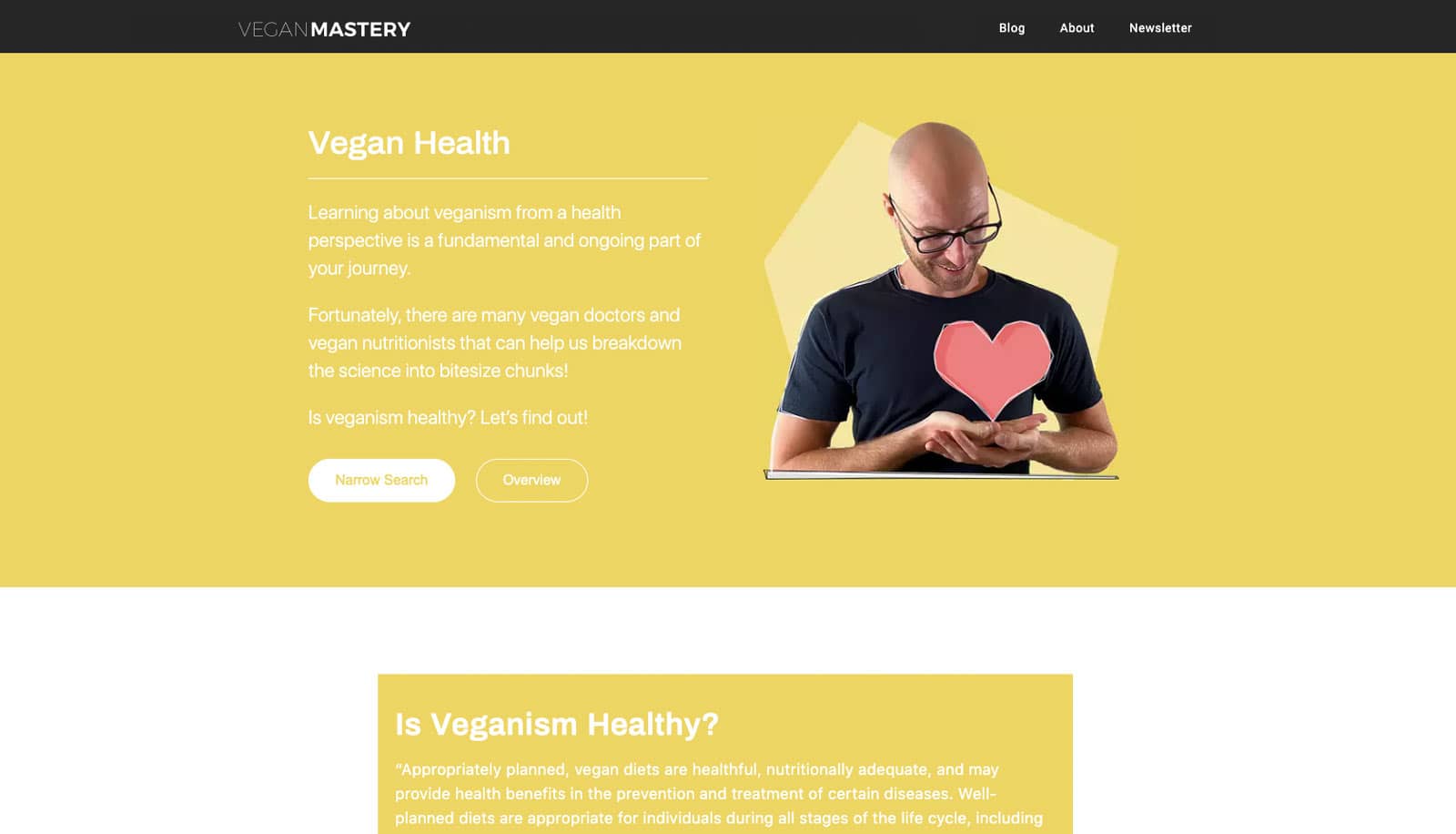 As you can imagine, heath and veganism is a big topic…
Which is why I created an in-depth resource just for that. 
It includes the groundbreaking studies that have shaped the movement, how the animal agriculture industry manipulate studies, the most common preventable diet-related diseases and much more.
Vegan Facts & Studies: Animals, environment, Viruses & Antibiotics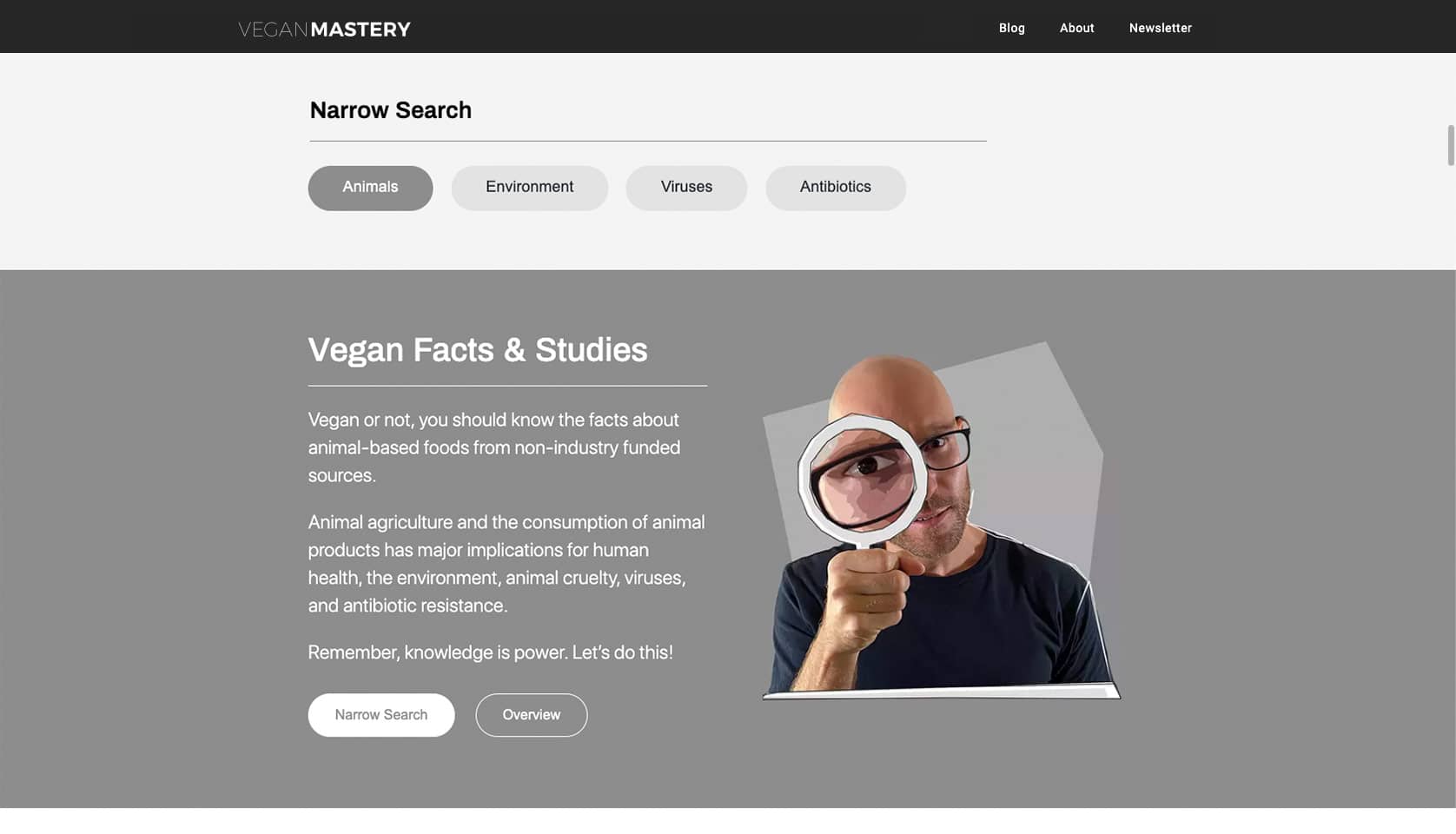 Aside from our personal health, there are other profound benefits to going vegan.
For this reason, I created an in-depth resource post where I go over the most important benefits that you need to know about (all sources are linked).
The Definitive Vegan Resource Guide:
The only Vegan guide you need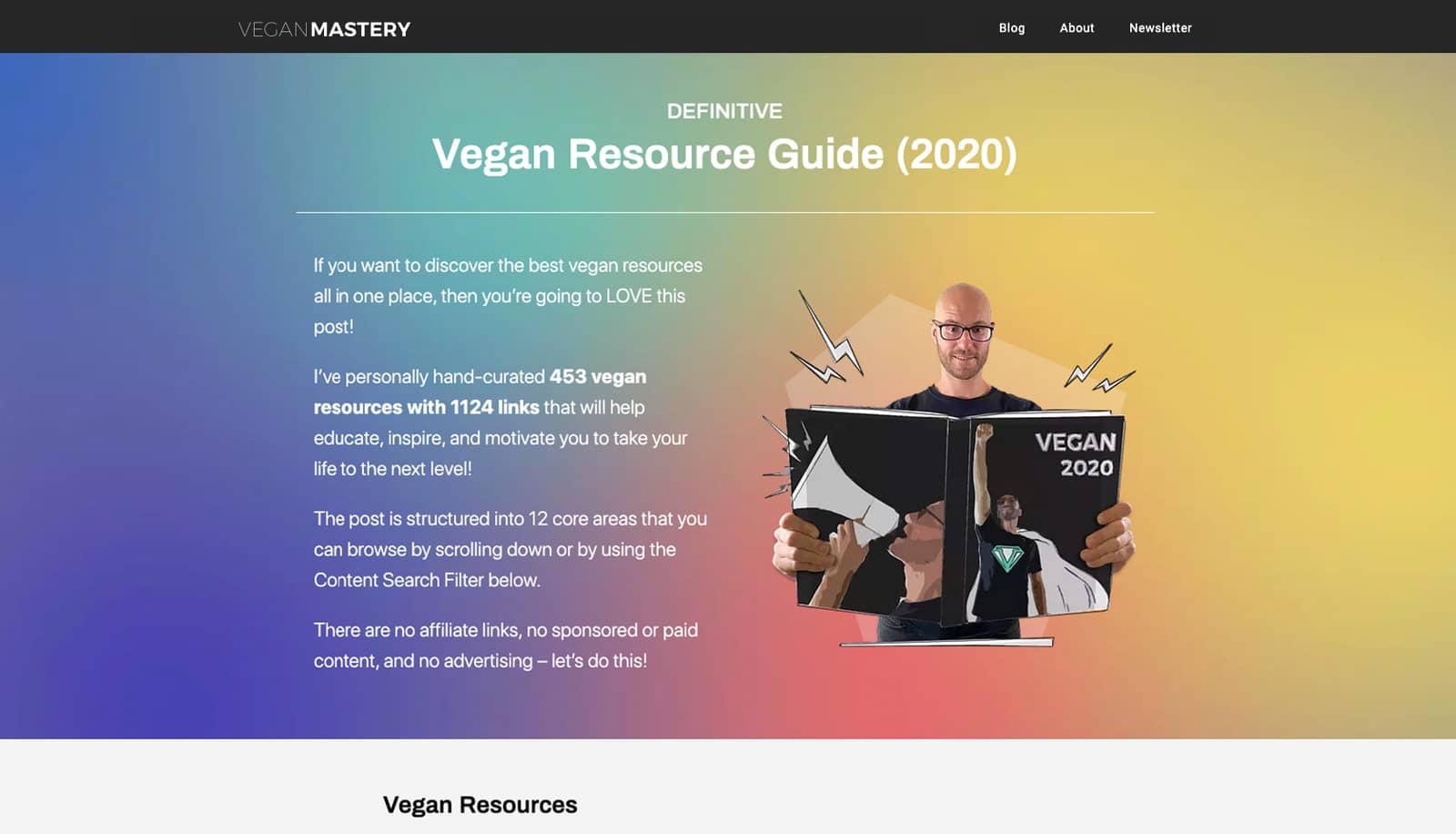 To be fair, I'm probably biased…
But I think the Vegan Resource Guide is one of the most comprehensive vegan resources around!
If you're thinking of going vegan, then you're going to want to check it out as it has a TON of vegan resources – including athletes, bloggers, activists, YouTubers, and more.
At this point in time, it has 400+ resources, 1000+ links… and the best bit… it's super easy to navigate!
Going vegan is more than just cutting things out of your diet, it's about adding a lot more variety to your diet instead.
For that reason alone, it's essential to learn the basics of vegan nutrition if you want to thrive as a vegan in the longterm.
Honestly, it's not complicated…
That being said, it is one of the steps most people skip… so don't be like most people!
The WFPB Diet:
Full Whole Food Plant-Based Guide
Ok, so when it comes to vegan nutrition, you're going to want to stick to a predominantly plant-based diet. 
No sure what that is..?
No problem, this in-depth guide by Alena at Nutriciously is the perfect place to start.
Vegan Nutrition Basics:
The Plate Method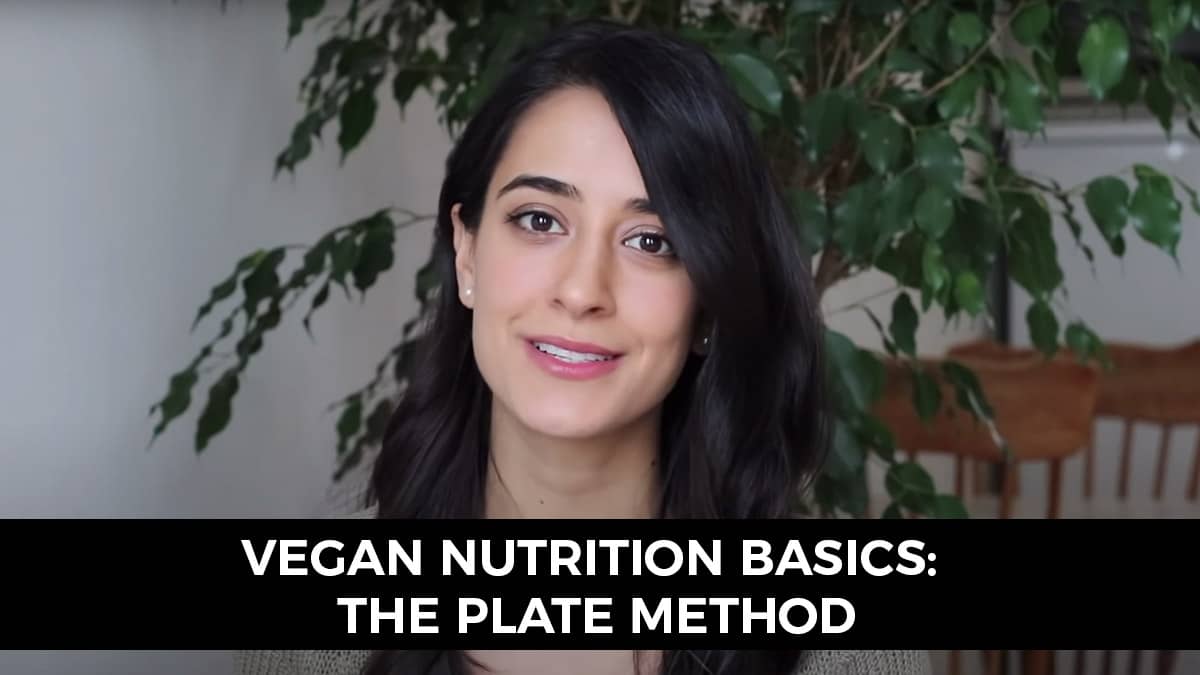 As you start your vegan transition, you may be concerned if you're getting the right nutrients on a vegan diet…
Or perhaps you want to know if your meals are properly balanced…
In that case, you're going to love this short video!
Sadia from Pick Up Limes explains The Plate Method – the easiest way to make sure you're on track with your nutrition and getting everything you need.
The Daily Dozen App:
Easy vegan Nutrition Tracking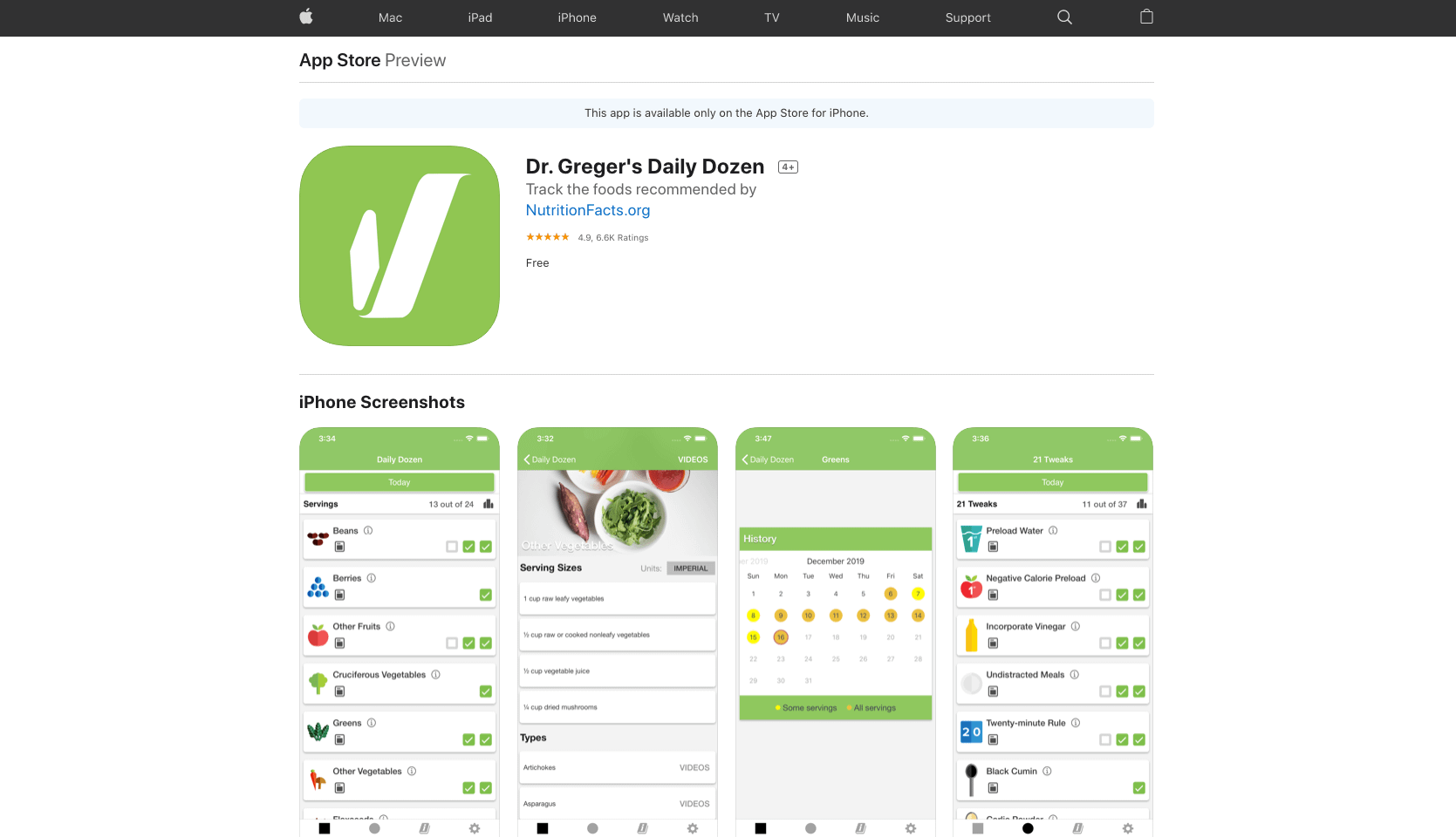 I'll let you in on a secret, if I had to recommend only one tool to help keep your nutrition on point when going vegan, it would be this app.
The Daily Dozen by Dr. Greger is a simple, yet perfect way to track your vegan nutrition without having to count calories!
Oh, and it's free.
Check if your vegan Nutrition is complete or needs supplementation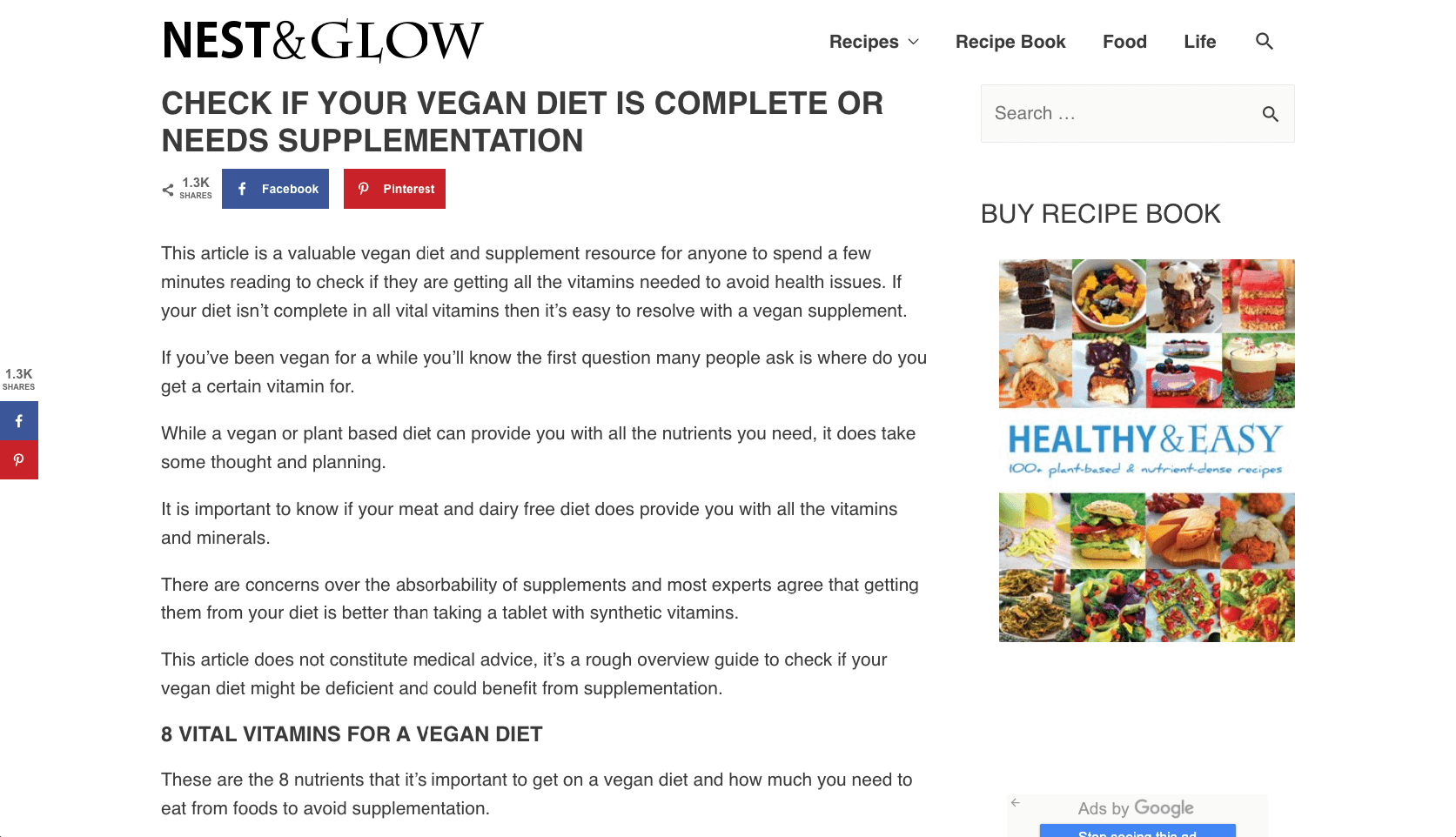 On average, vegans tend to be deficient in three nutrients. It's not hard to get them, so let's make sure you're covered.

In case you're wondering, meat-eaters tend to be deficient in seven nutrients…
5 Non-Negotiable Vegan Foods to Eat Every Day (if You Want to Live a Long, Healthy Life)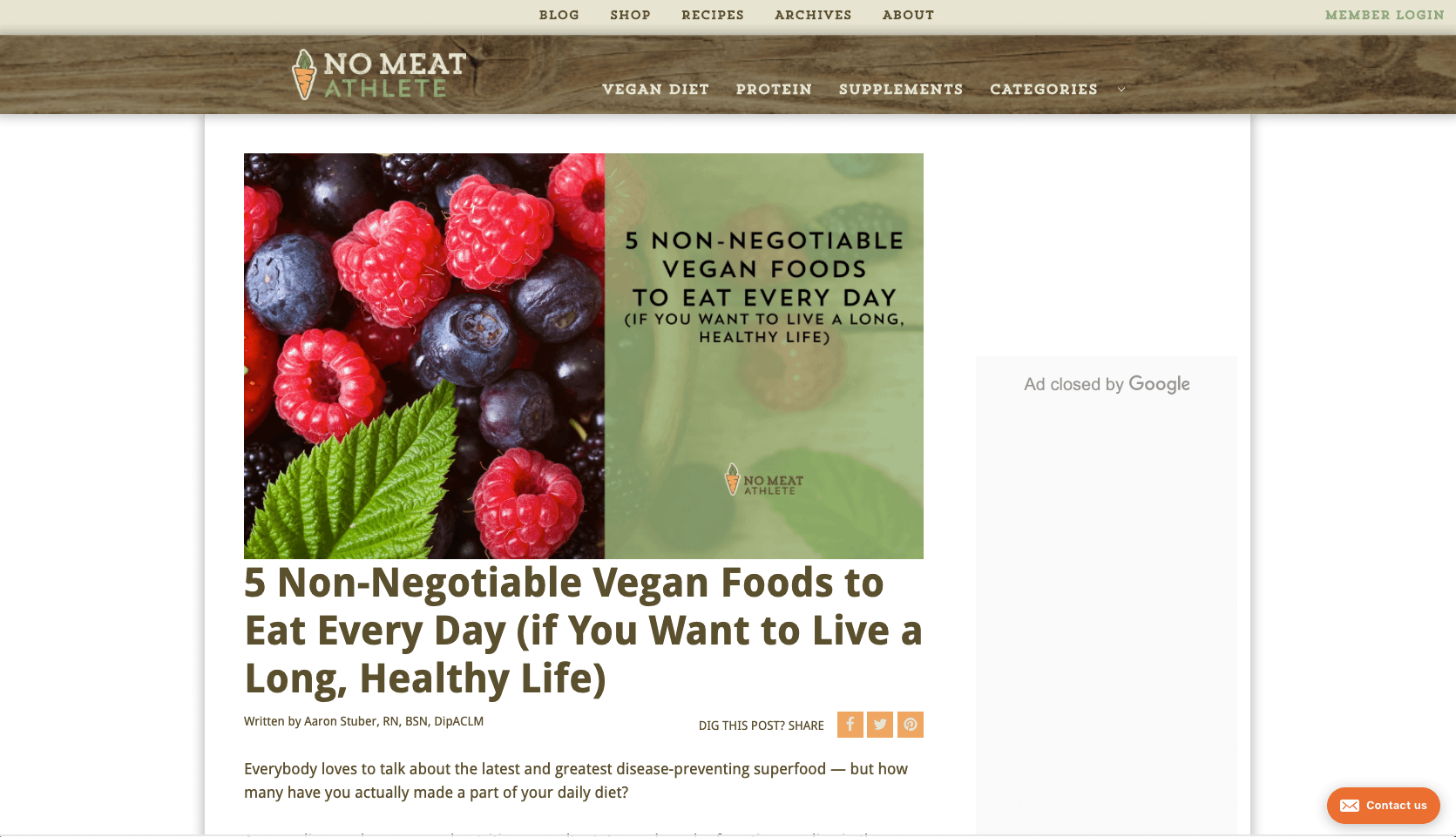 Are you wondering what daily foods you should be consuming for optimal health?
Wonder no more!
This resource from No Meat Athlete gives you the lowdown on what vegan nutrition you should be getting each day.
Food additives:
Worried about those pesky numbers in food ingredients being non-vegan?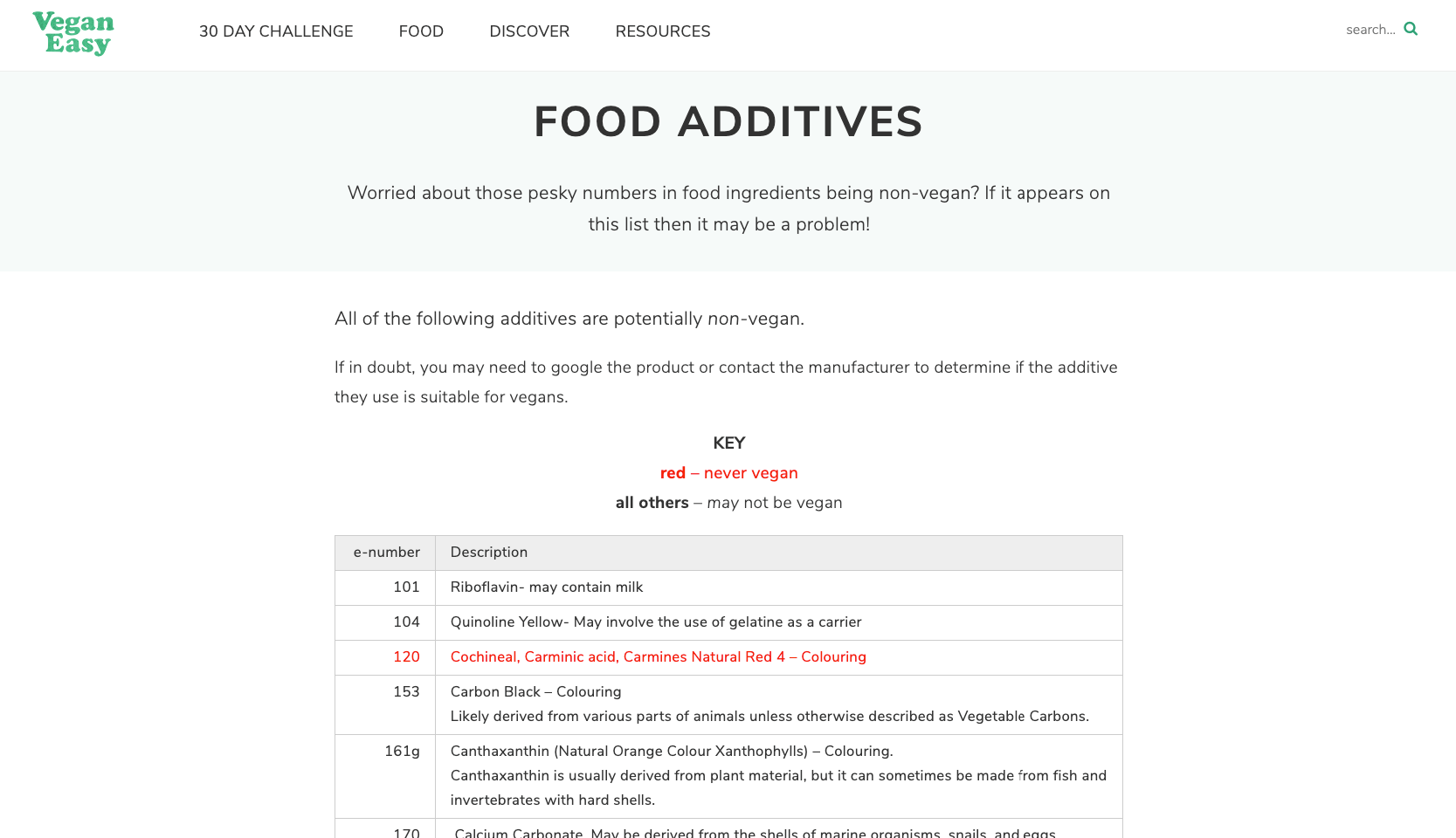 If you look at the label of most processed food products, you'll find an assortment of seemingly meaningless codes and numbers…
These are in fact additives, though the question is – are they vegan?
Let's find out!
Taste buds: will they change?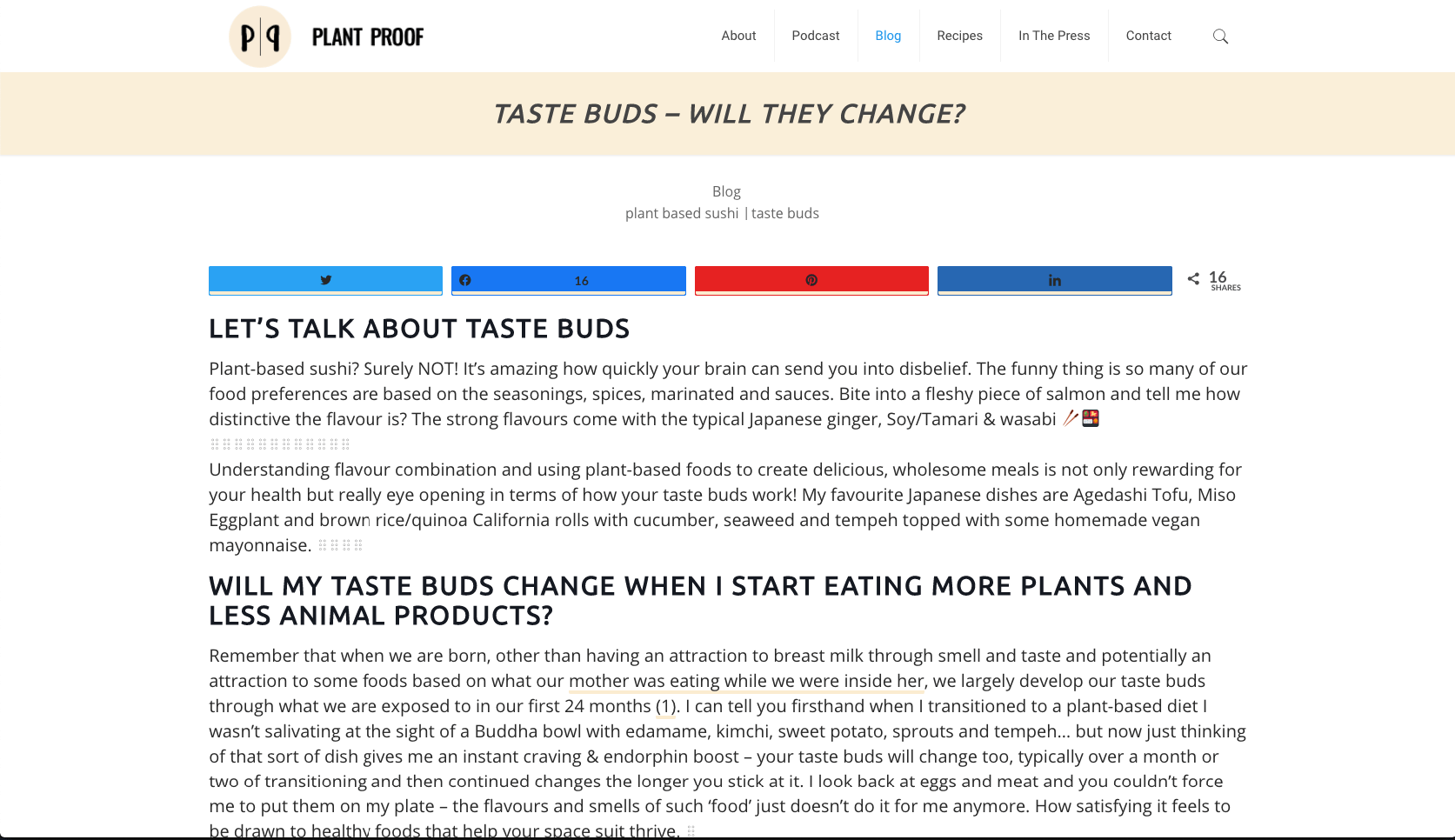 So, you don't love the taste of fruits and veggies?
Don't worry, there is still hope!
Here's Simon from Plant Proof with everything you need to know – backed up by science too.
If you're serious about going vegan, then taking the time to set up your kitchen will make your transition much easier.
After all, we are the sum of our habits.
And our kitchen habits, pretty much determine our eating habits.
So let's get to it and set up your vegan kitchen for success!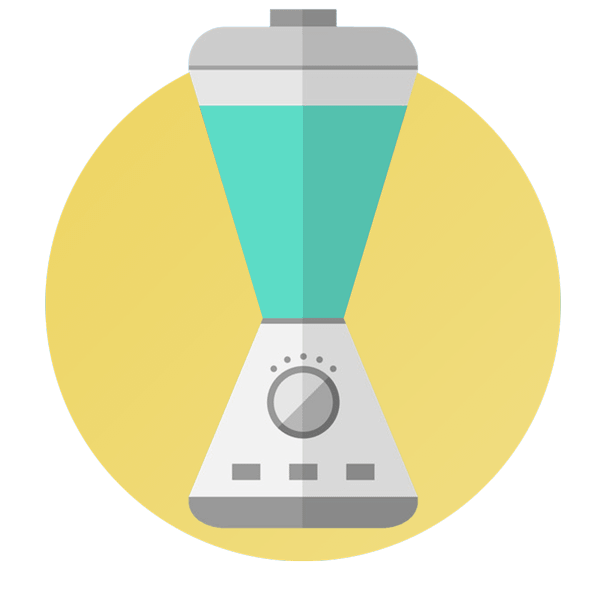 12 must-have tools for a plant-based, vegan kitchen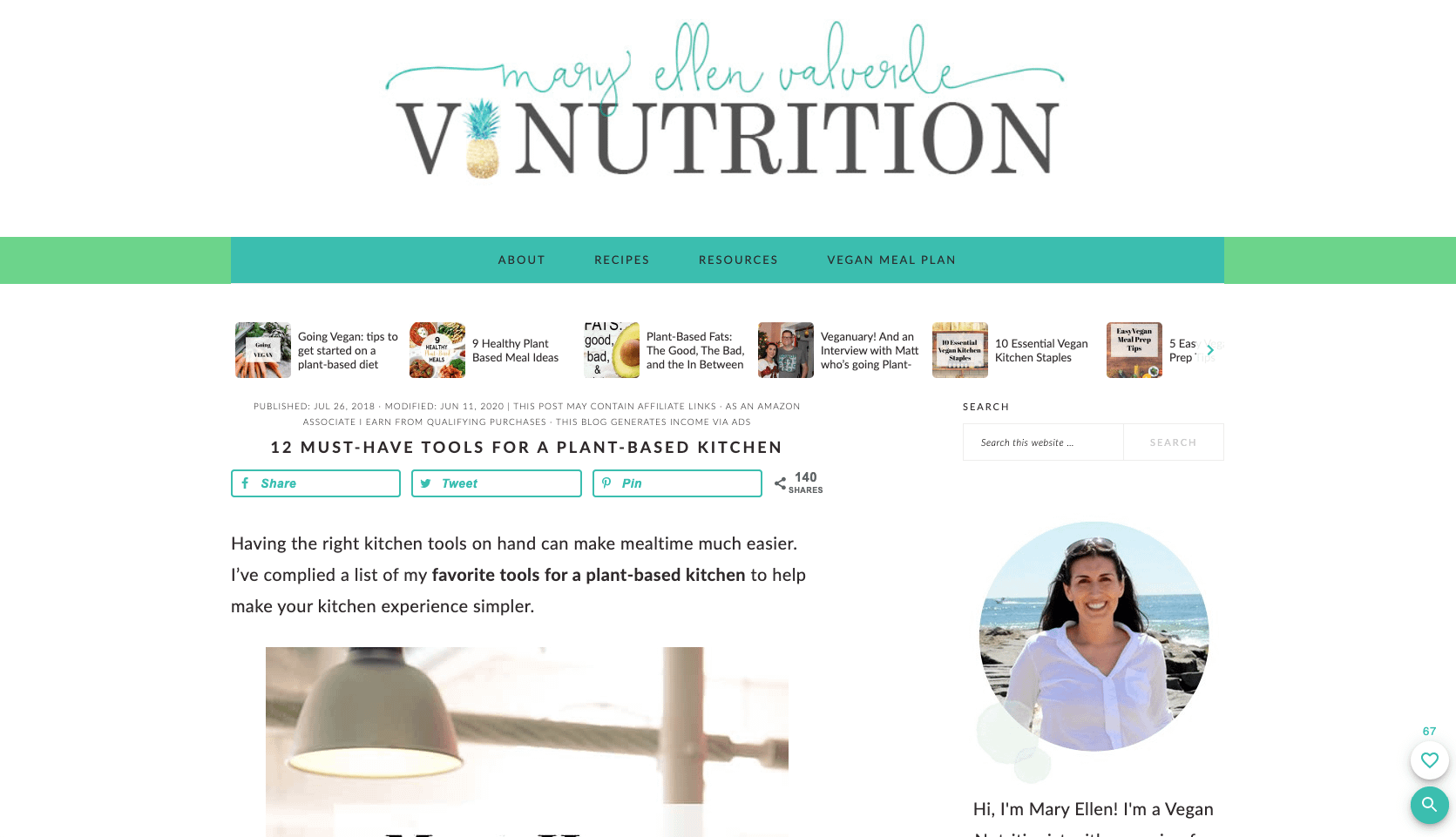 First up is Vegan nutritionist, Mary Ellen.
In her guide, she walks you through the 12 essential tools for your vegan kitchen.
Don't skip this, it's a game-changer!
Now that you've got your essential kitchen tools sorted, it's time to restock the pantry…
But, where do you start and what do you need?
This resource is exactly what you need!
Vegan on a Budget: Money-Saving Tips from The Stingy Vegan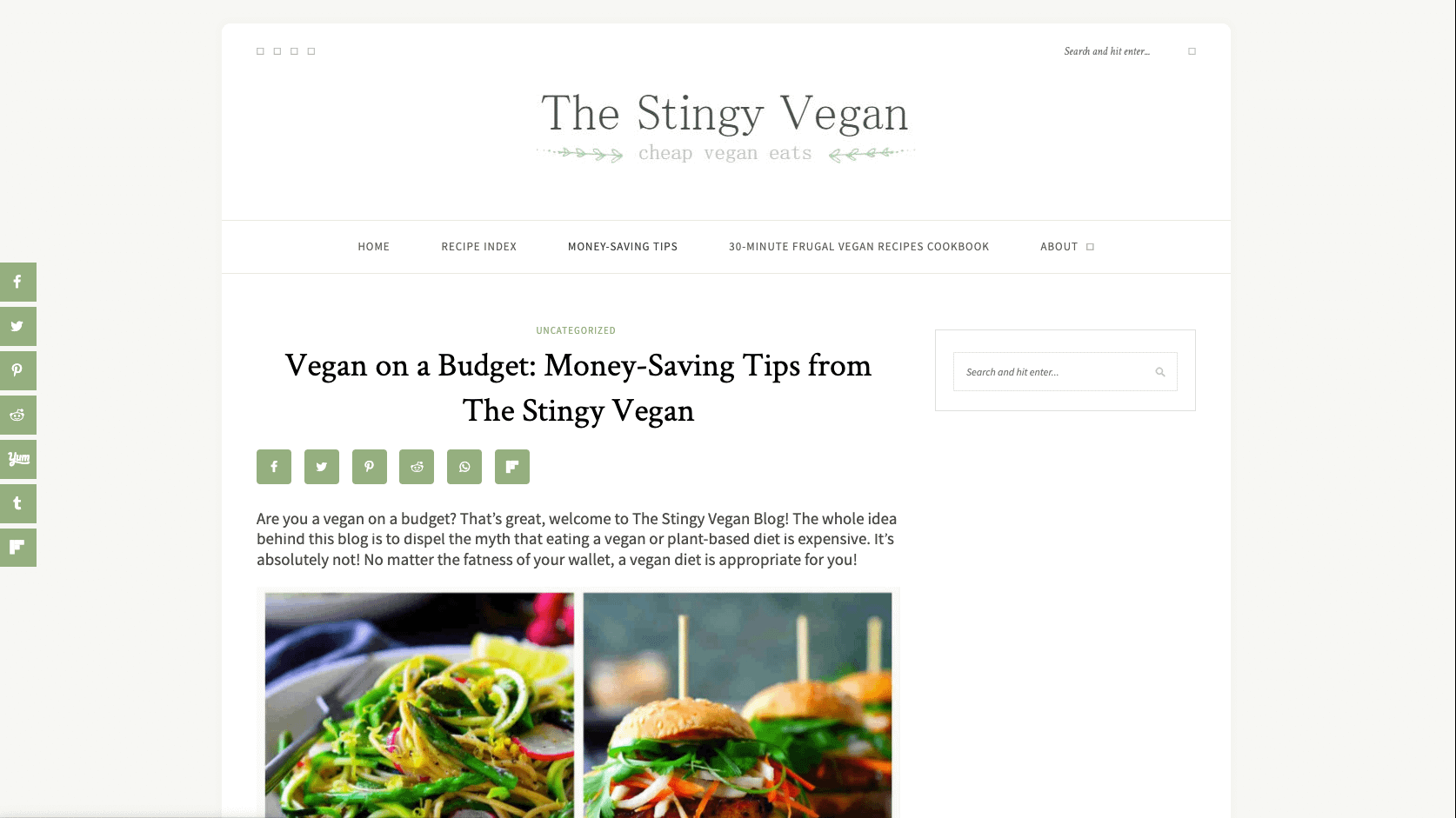 Some people have the impression that going vegan is expensive, though, in reality, plant-based whole foods usually the cheapest foods in the supermarket. 
On the other hand, animal products are usually the most expensive.
That being said, if you want a budget friendly vegan kitchen then there are ways to reduce your grocery bill even more!
Here's Melissa from The Stingy Vegan to show you exactly how to do that…
Is it vegan? A guide to ingredients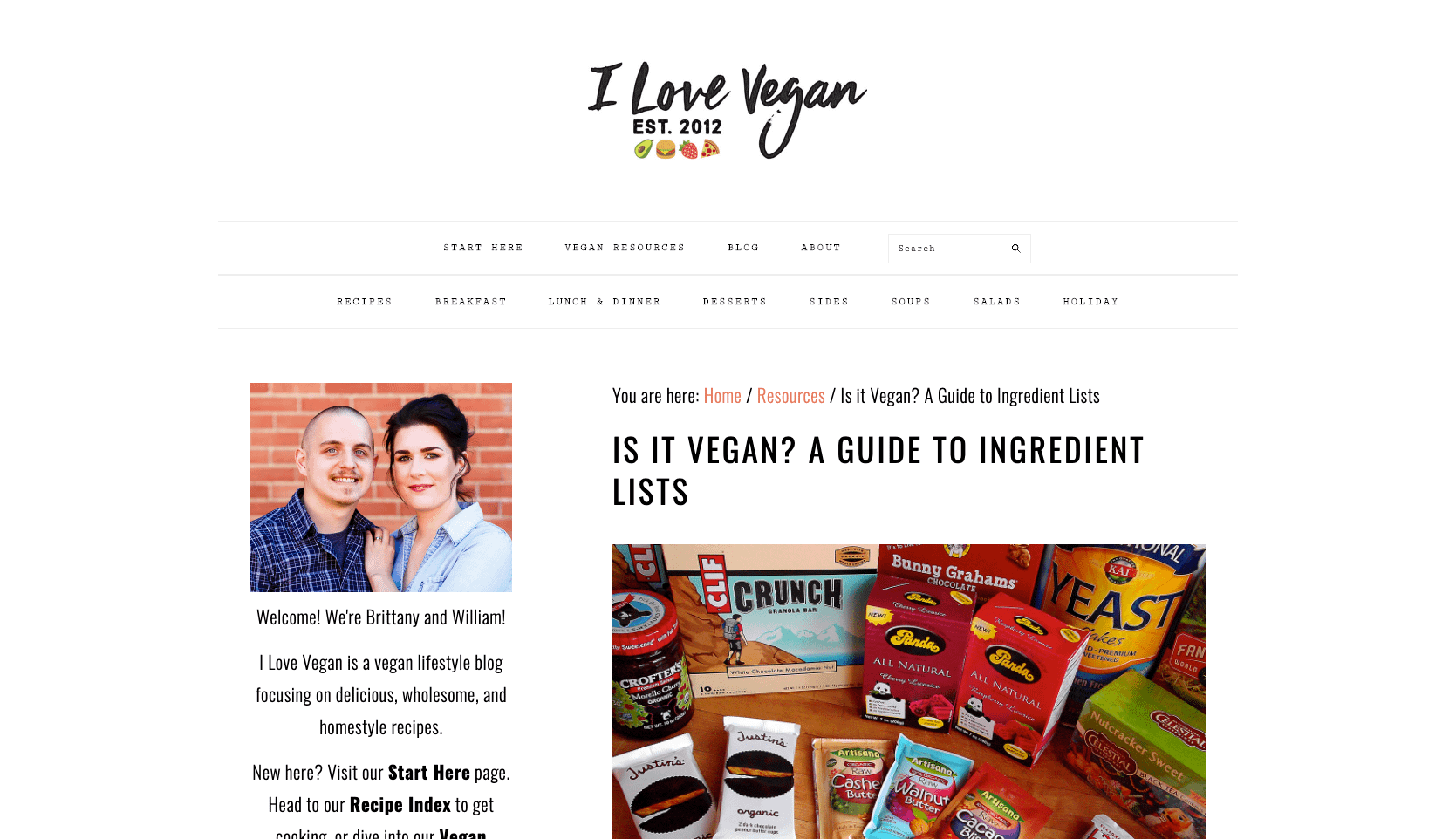 Before you go shopping for your vegan kitchen of dreams…
You'll first want to get clued up on product ingredients lists so you'll know what foods are vegan and what foods aren't…
How do you freeze vegan food?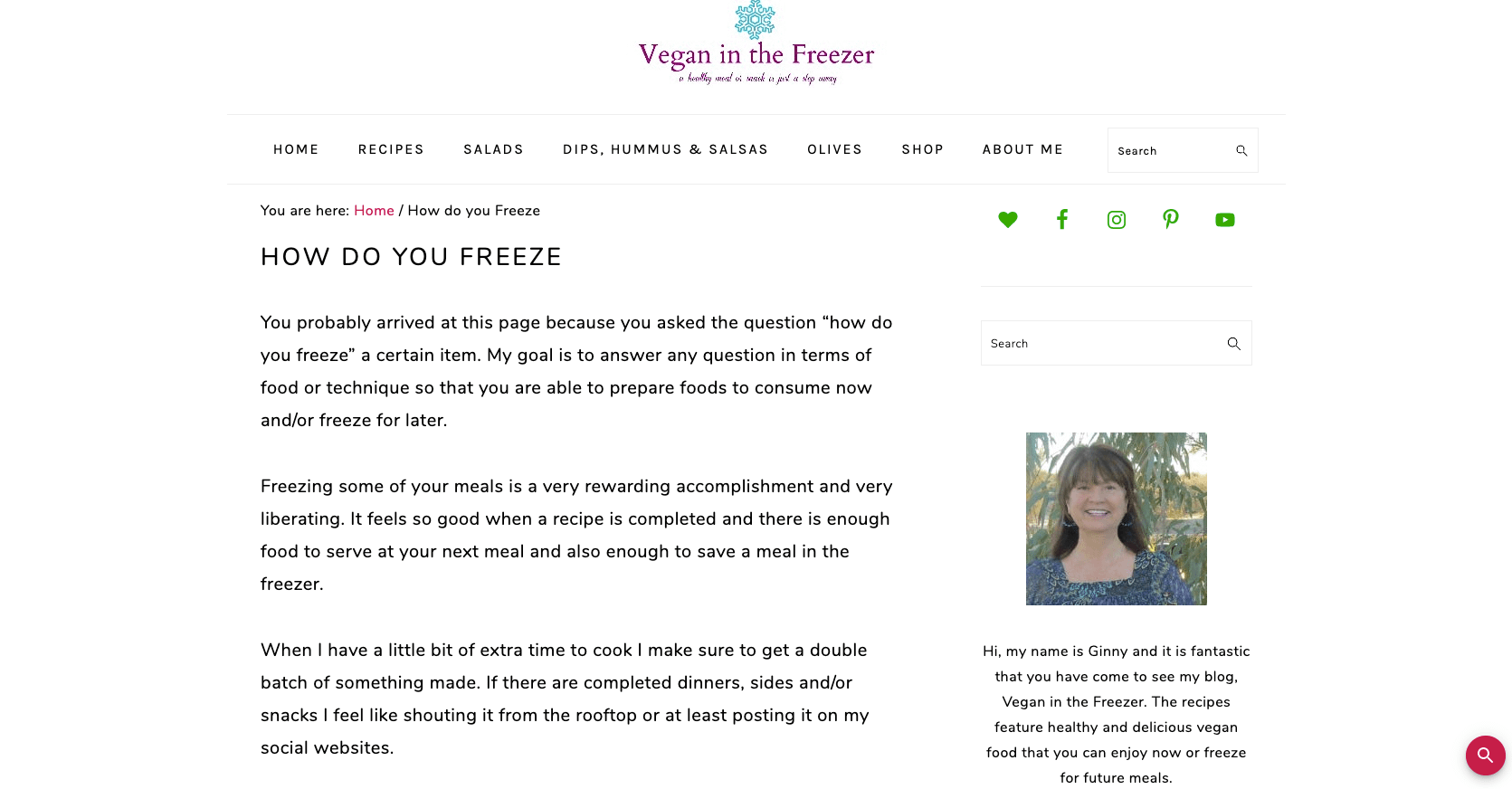 Freezing food is the perfect way to always have easy meals ready, without the stress of having to cook every day!
That's exactly why you should check out this resource from Vegan In The Freezer on how to freeze vegan food…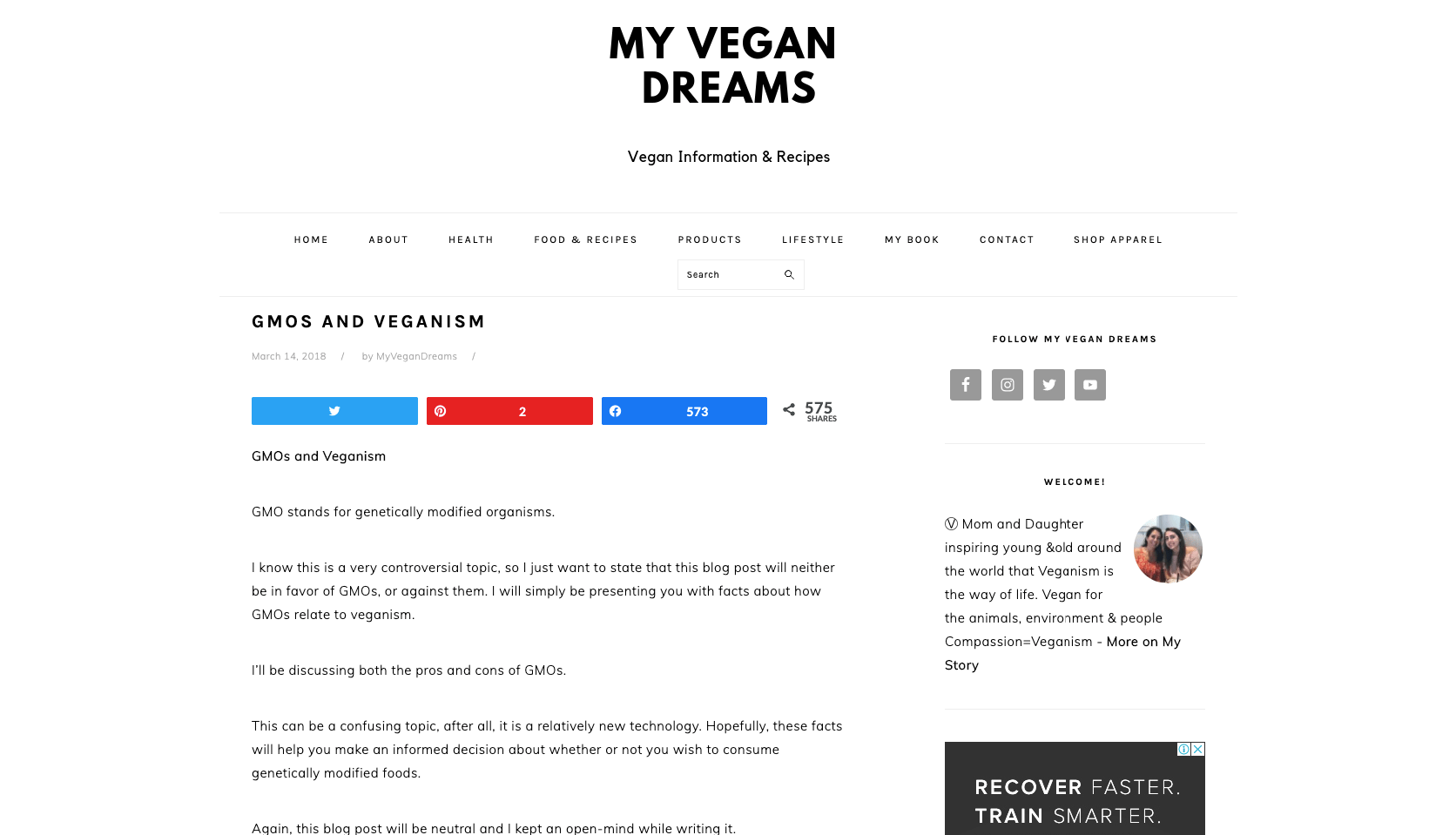 As you probably know, GMOs are controversial.
And depending on your preference, you might want a GMO-free vegan kitchen…
That being said, If you're not sure about them, then you should read this article.
You'll find out all about GMOs and how they relate to your vegan lifestyle.
Vegan Shopping Apps you need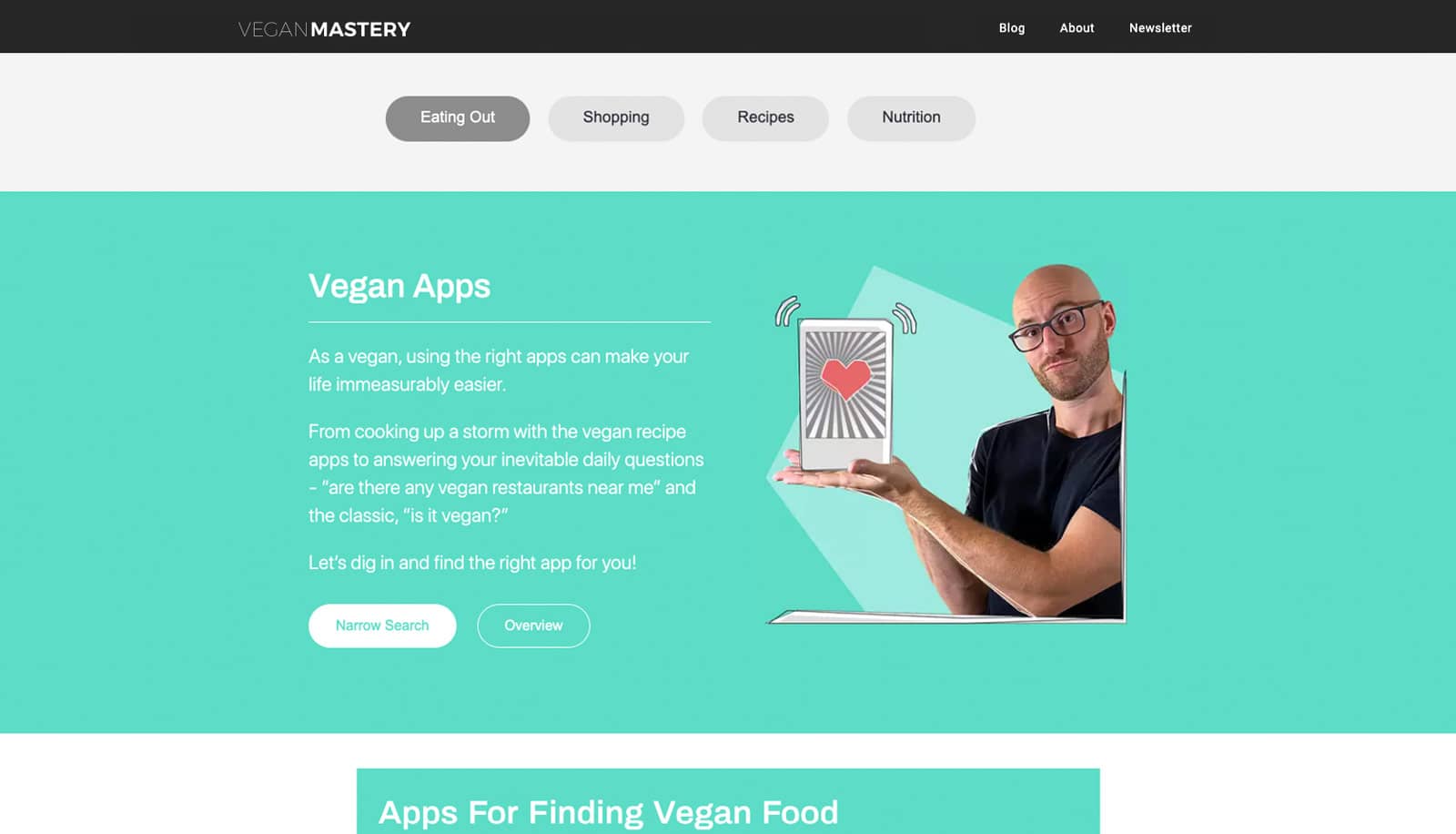 In my Vegan Resource Guide, I have a section on apps for shopping!
In fact, the featured apps are the perfect tools to help you when searching for the right products for your vegan kitchen!
As you start going vegan, it's super important to know some tasty and easy beginner vegan recipes.
REALLY important…
Think about it, if you don't know what to eat, or don't enjoy what you eat then you're probably not going to keep eating it…
Therefore this chapter is all about teaching you how to create epic vegan meals, even if you have little time or no experience!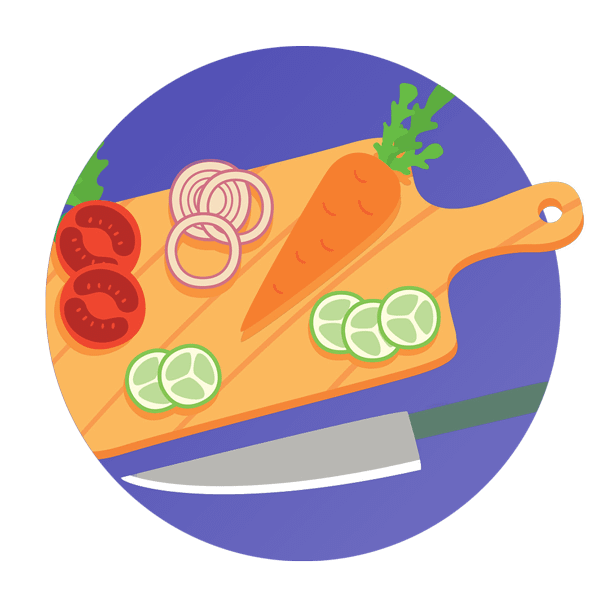 Vegan cooking for beginners:
My top 10 tips!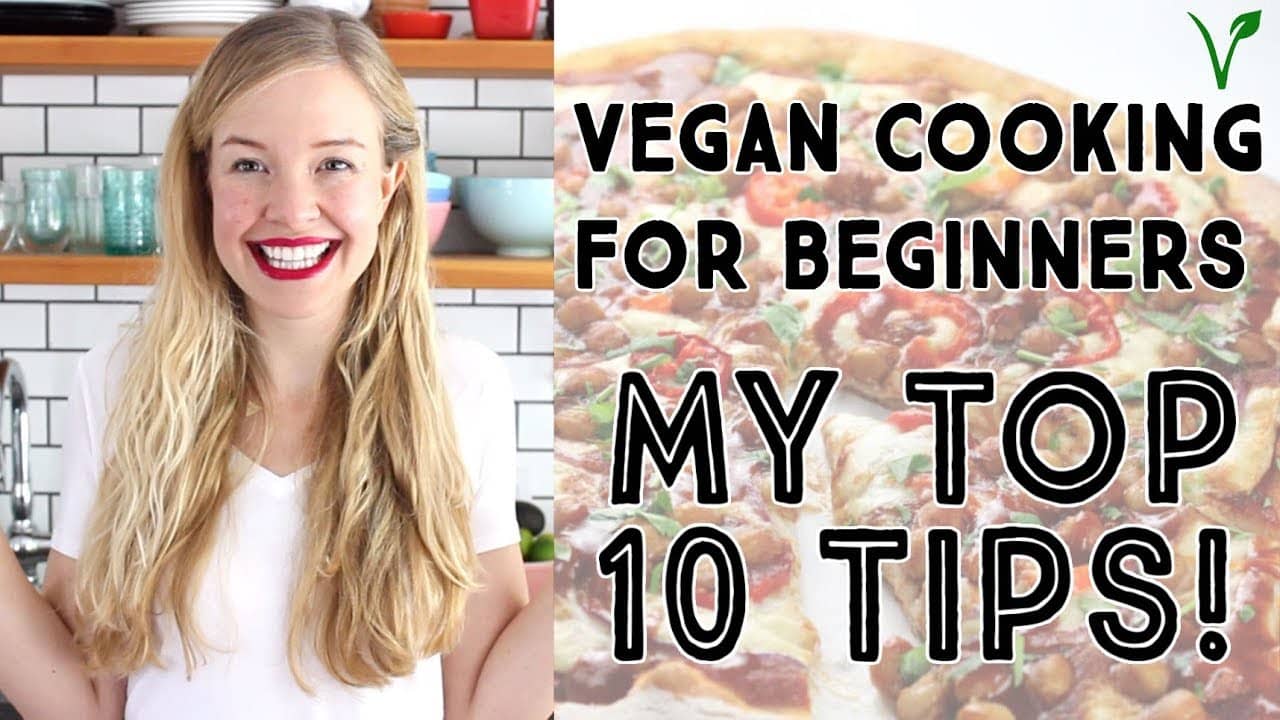 I hear you!
You're ready to start some vegan cooking…
But, where do you begin?
Right here!
Easy 10 minute vegan recipes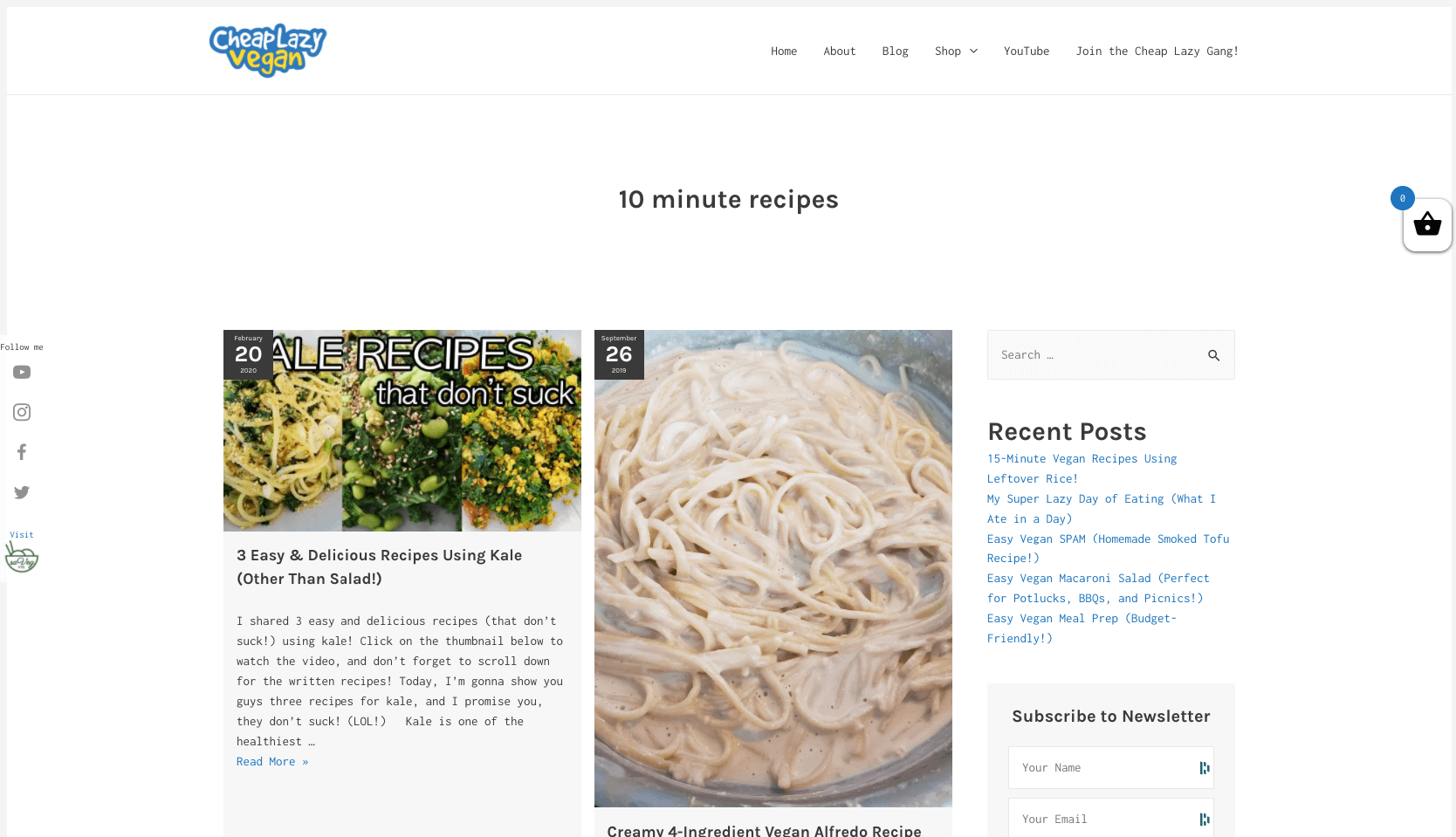 I get it, sometimes you just want something quick and easy.
Let's be honest, most of us don't want to be slave in the kitchen for hours just to make a meal…
Fortunately I have good news, Cheap Lazy Vegan has a stack of beginner vegan recipes that only take 10 minutes to make!
50+ Simple beginner Vegan Recipes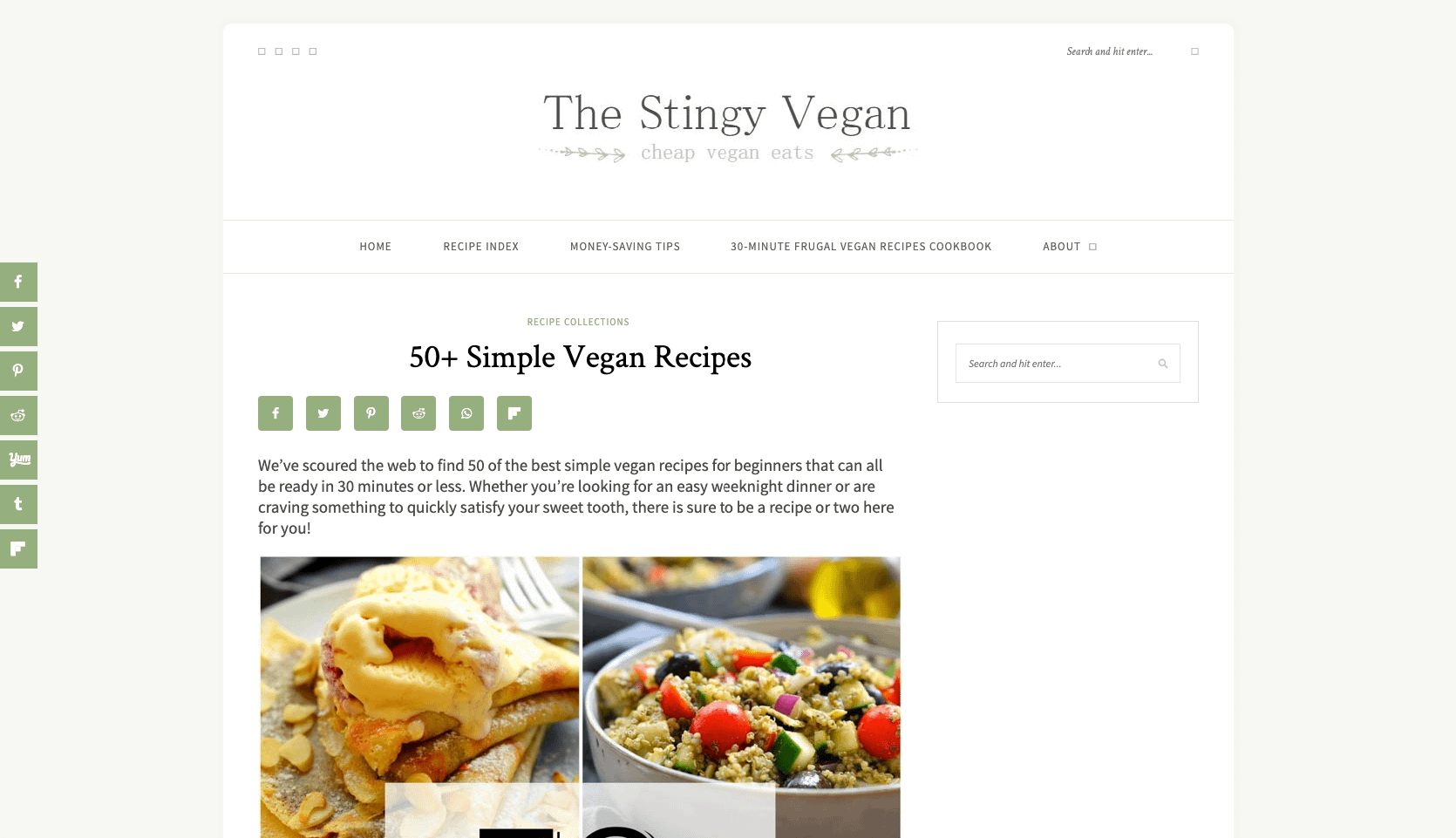 As the old saying goes, 'variety is the spice of life.'
This is especially true when going vegan…
Did you know there are over 20,000 varieties of edible plants?
Unsurprisingly, with a whole world of new flavors awaiting your taste buds, there's no time to get bored with your food…
So, here's The Stingy Vegan with over 50 delicious and simple vegan recipes for you!
Delicious Freezable vegan recipes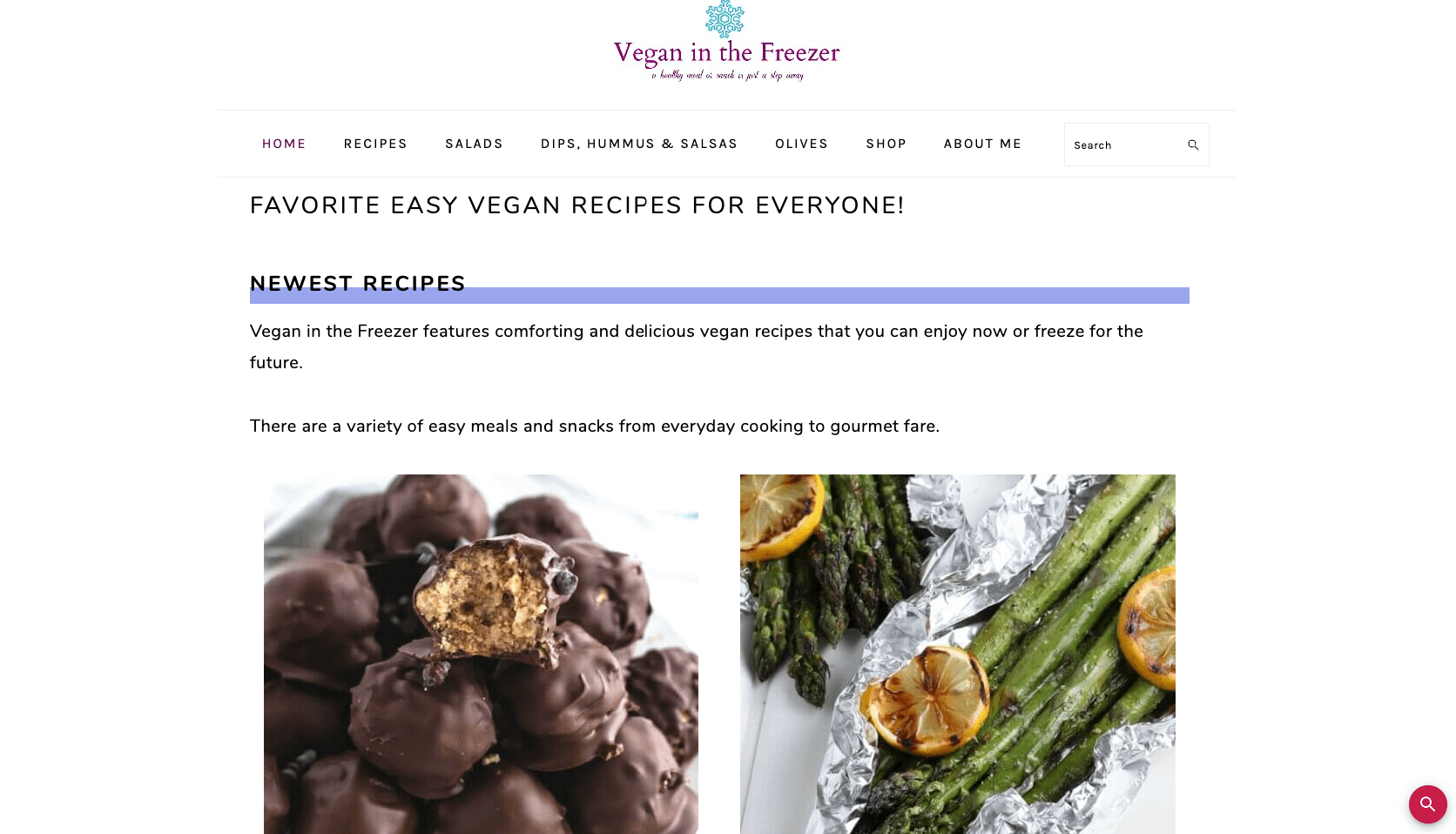 Ginny at Vegan In The Freezer, has a fantastic selection of vegan recipes that can be enjoyed fresh made or saved in the freezer for another day.
Therefore, they're perfect for saving time by cooking up big batches of food!
Plant Based On A Budget Challenge:
Free Meal Plans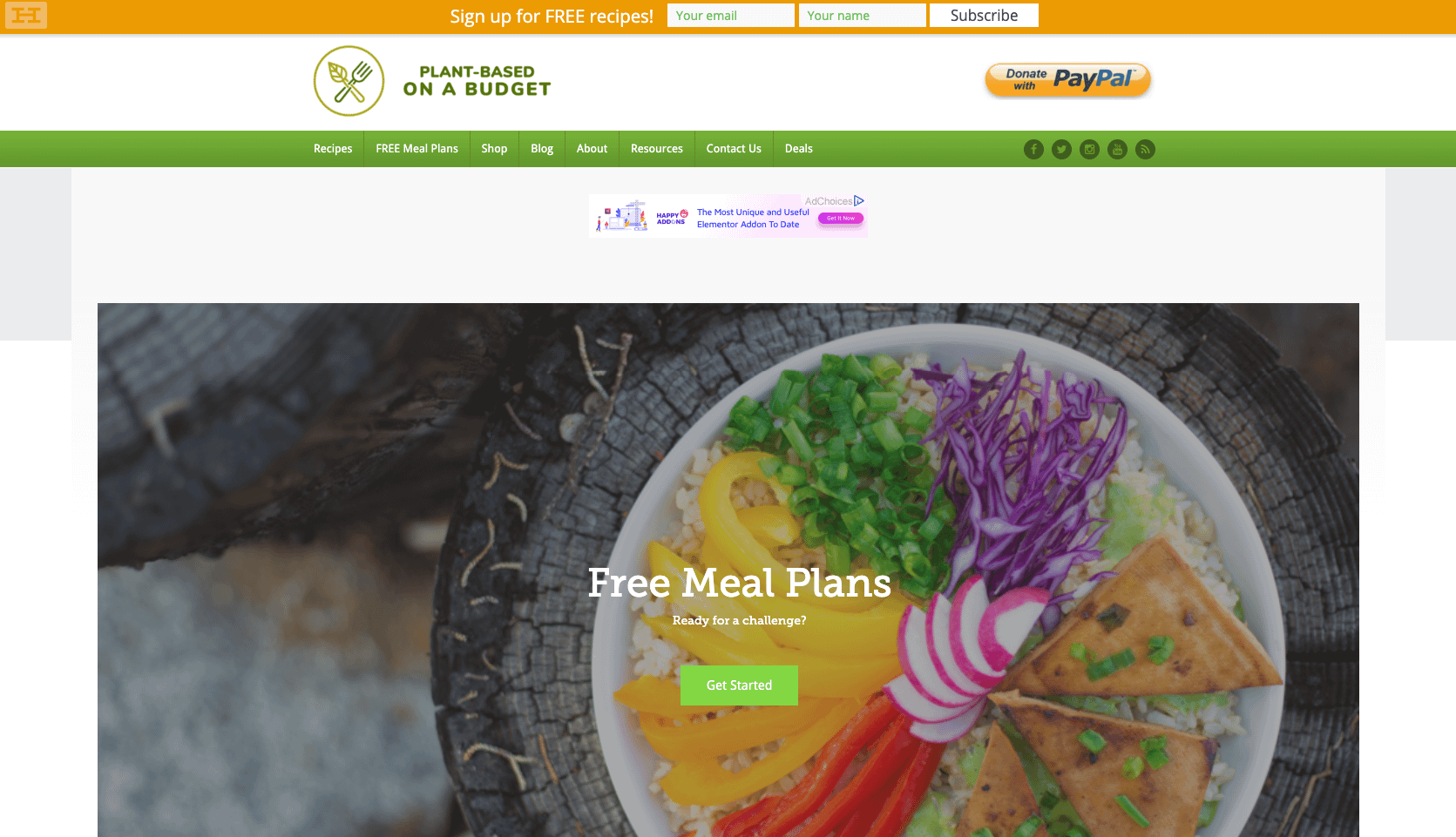 Don't believe that going vegan can be cheap?
The truth is, it can be significantly cheaper than a traditional Western diet.
In fact, Toni from Plant-Based On A Budget has put together a FREE four-week meal plan for under $20 per week!
And she also has other free plans for 2 people and even a family of four!
High Protein Vegan Meal Prep:
by Gaz Oakley
Worried about protein?
Don't be… the plant kingdom is full of it…
Here's Gaz from Avant-Garde Vegan with a high protein meal prep for you!
20 best vegan alternatives
(that you can buy in most stores)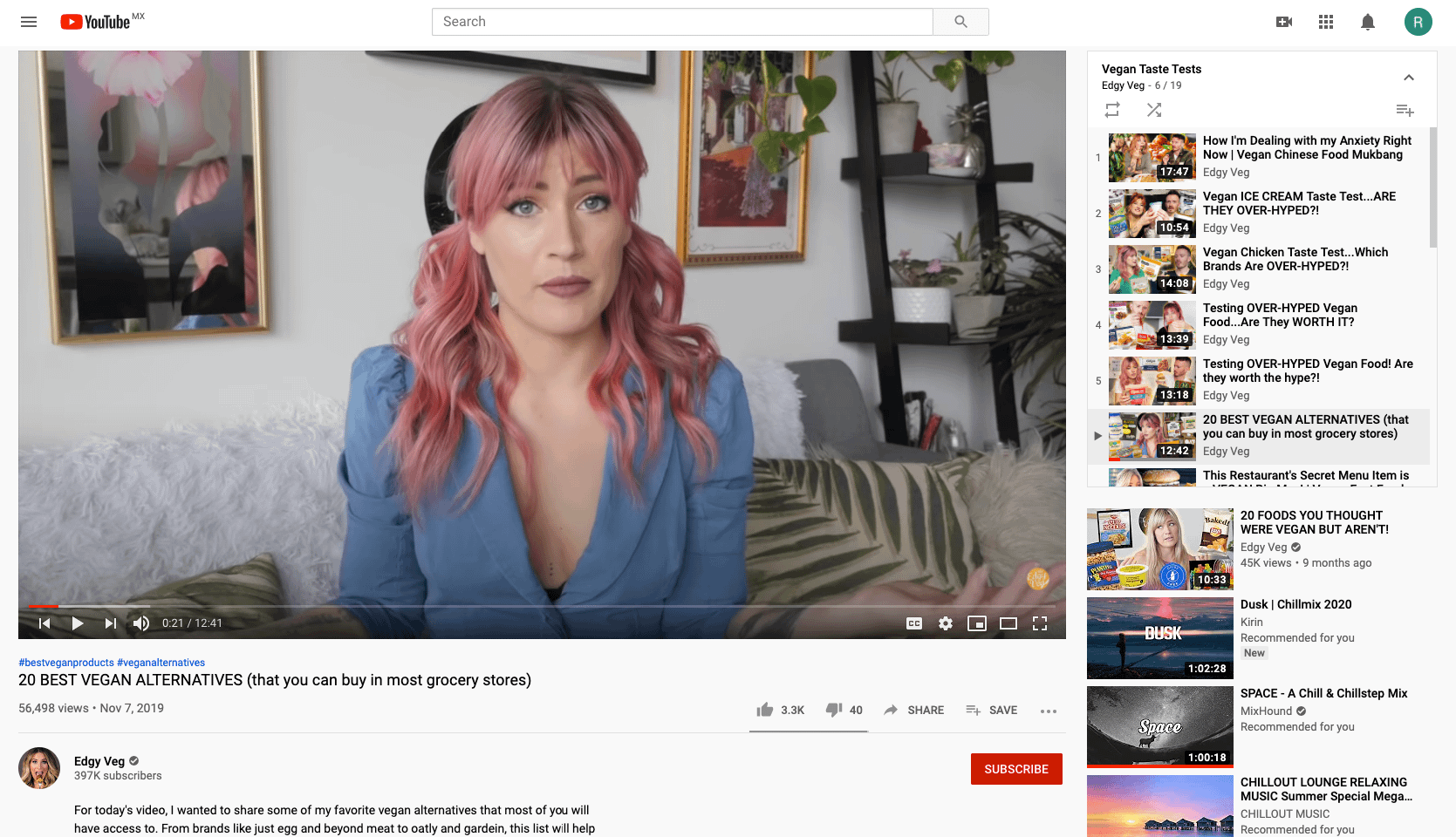 Sure, you want to be aiming for a mostly plant-based diet… though sometimes you just feel like cooking a vegan recipe from scratch.
These days there are some great vegan alternatives on the market that are worth checking out, from mock meat to vegan ice cream!
Here is Candice from Edgy Veg to walk you through the 20 best ones!

Probably The Only Vegan Resource Guide you need!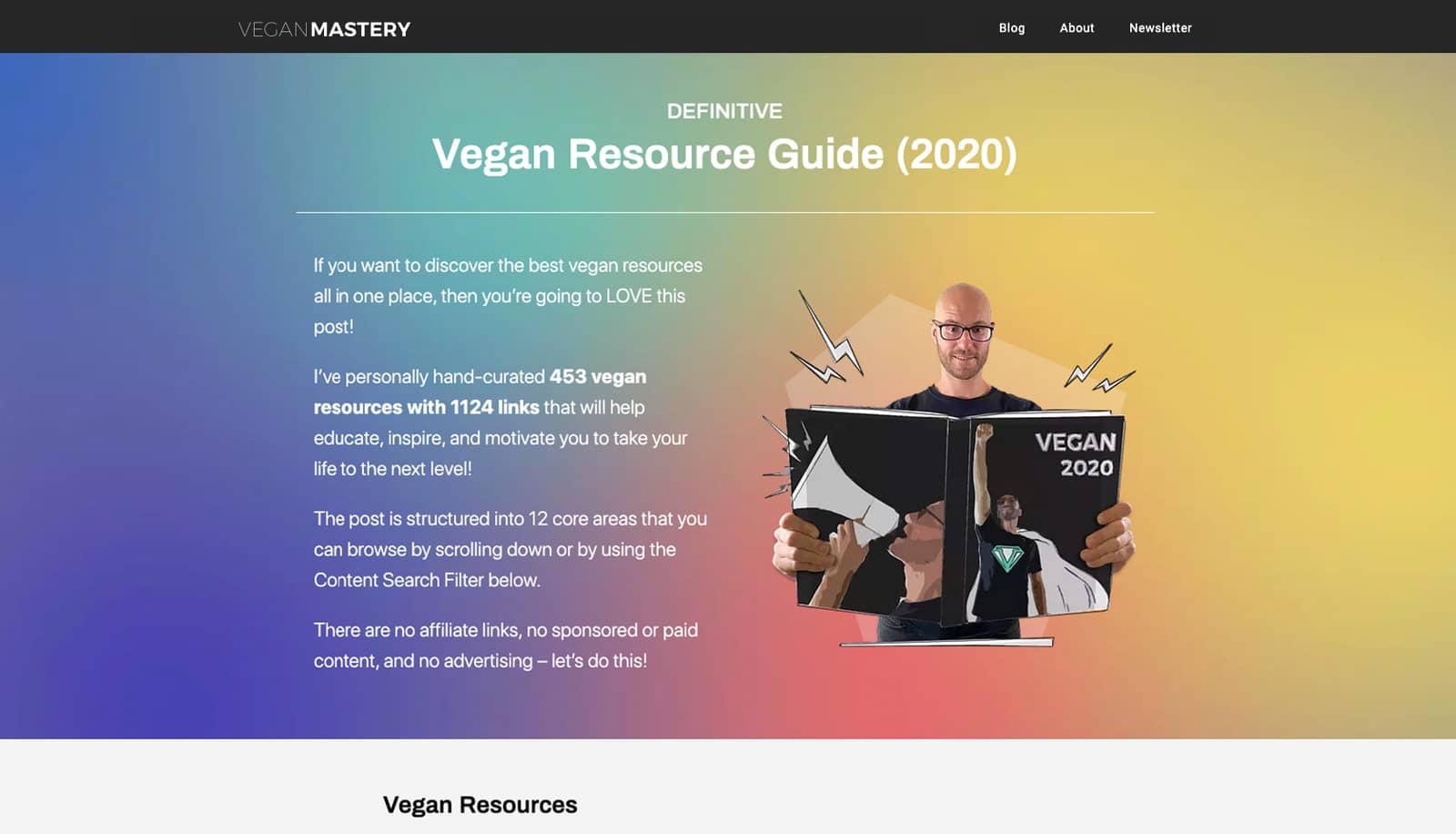 Next Level Cooking Skills
As you now know, when going vegan there is a world of new flavors and textures that await your discovery!
In fact, many people find a passion for cooking AFTER going vegan…
This chapter is all about taking your kitchen skills to the next level, so you can even impress your meat-eating friends!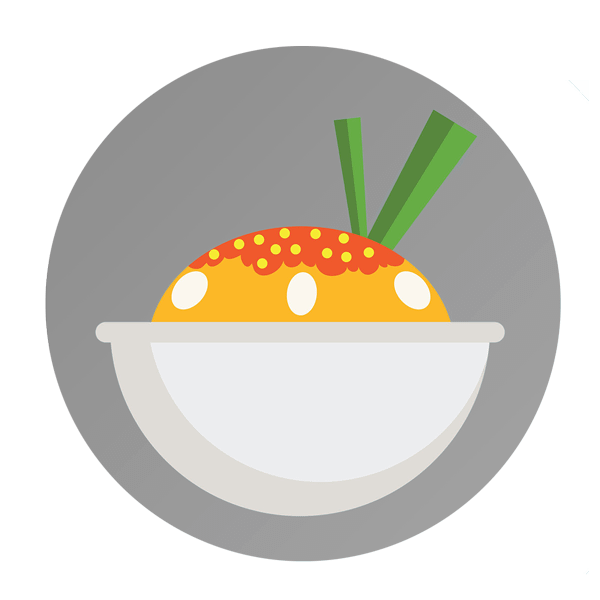 How to cook dry beans
(and the best vegan recipes to make)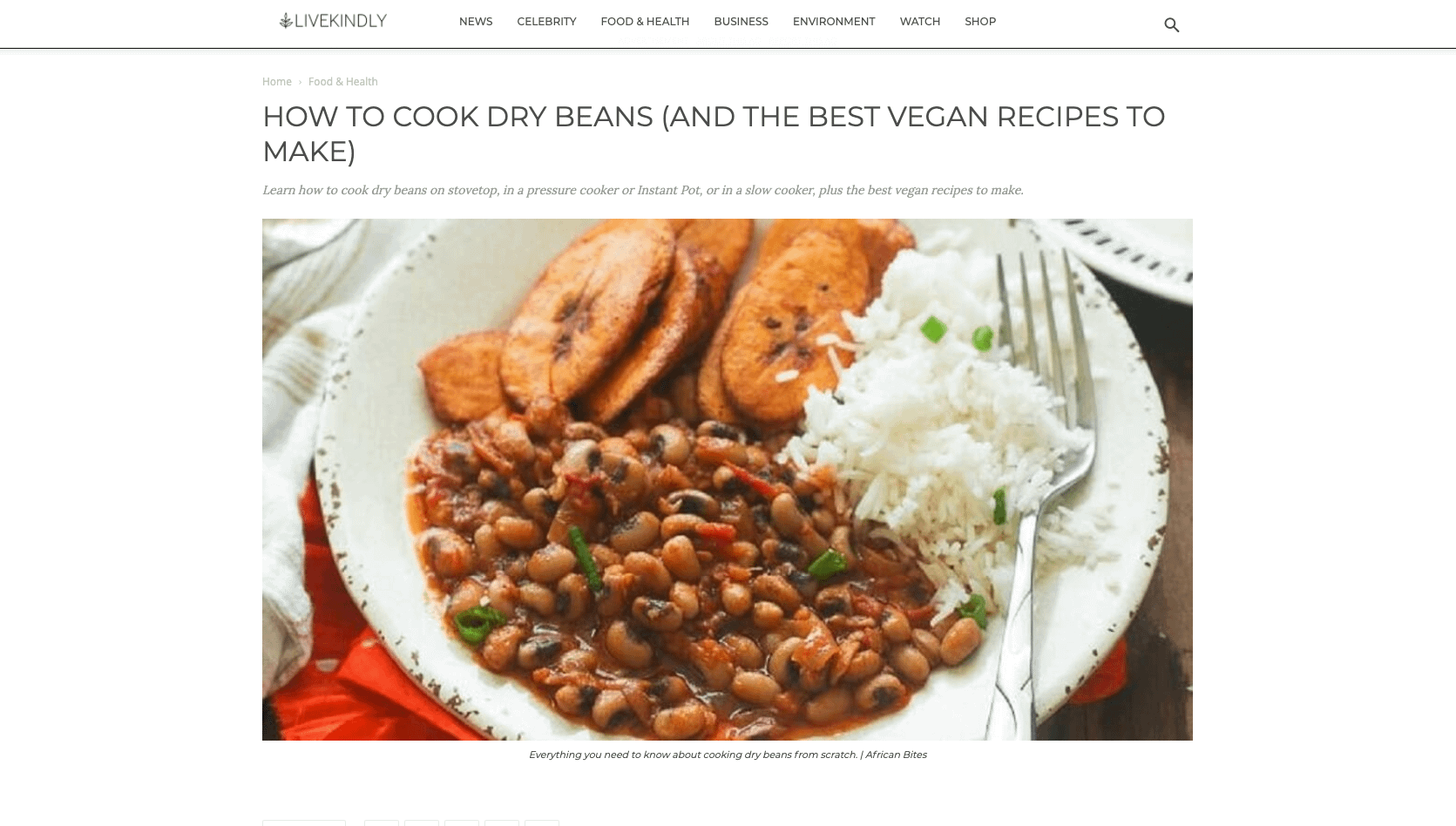 Packed with nutrition, high in protein, and cheap to buy, beans should be a staple in every vegan, plant-based diet.
Though it can be a little tricky if you haven't prepared them before, especially when cooking from dry… that's why you need a great guide!
The guys over at Live Kindly have done exactly that and show you how to prepare some beany awesomeness from scratch!
Note: If beans give you too much gas then add a splash of vinegar to them when soaking overnight.
Despite what most people think…
There's a lot more to whole grains than just brown rice and rolled oats!
Deryn from Running on Real Food takes a deep dive in this resource and teaches you everything you need to know about the world of whole grains.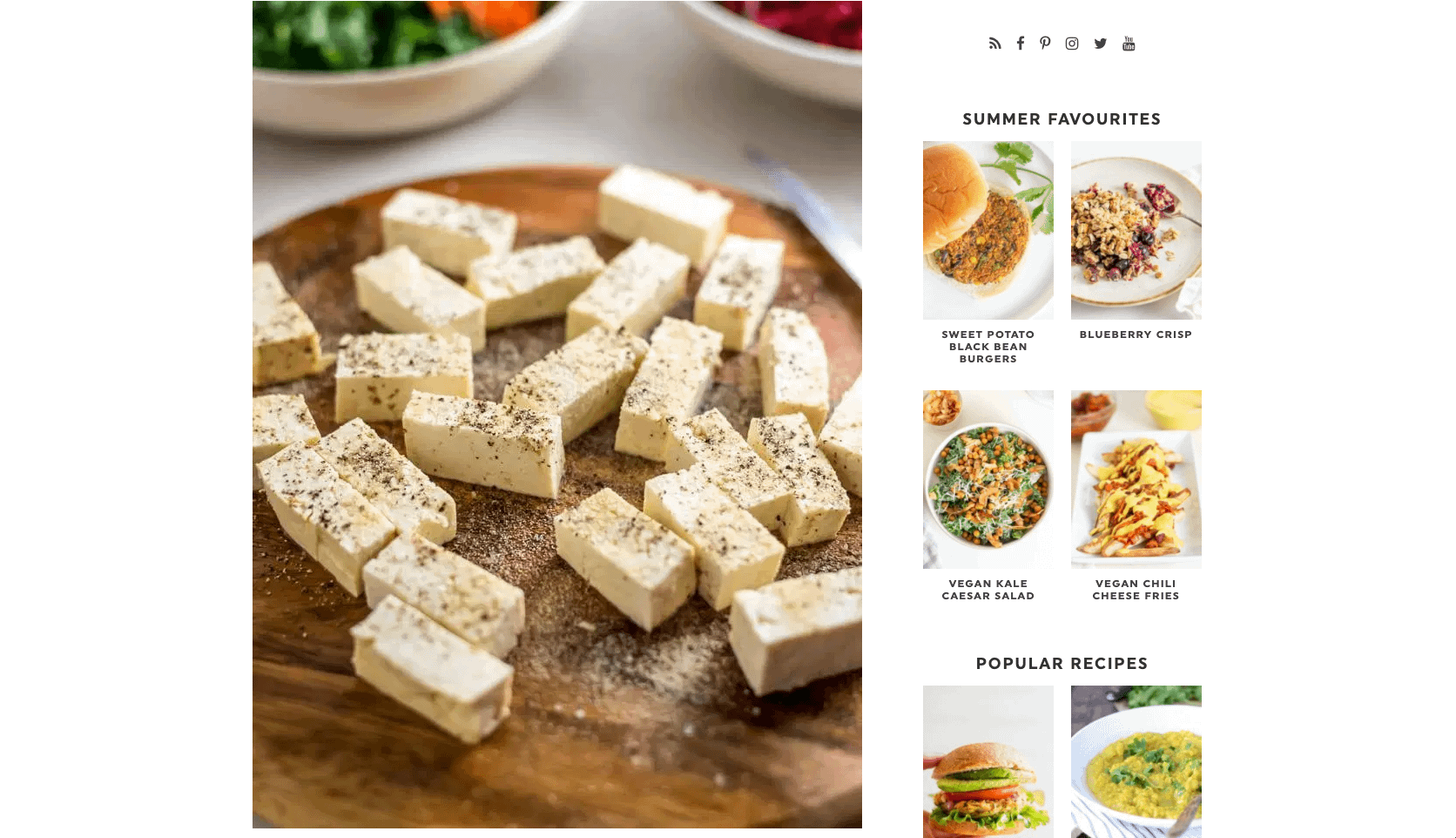 Tofu and tempeh are probably two of the most misunderstood vegan foods…
Not only are they excellent protein sources, but they're also incredibly versatile in the kitchen – meaning you can add them to almost any dish you like!
With that in mind, it's well worth learning how to prepare them properly and you'll likely have your new favorite source of vegan protein!
How to Use Vegan Egg Substitutes:
a Beginner's Guide
When it comes to vegan egg substitutes, there are so many great options…
From store-bought products to simple foods that you probably already have in your pantry.
Alyssa from Simply Quinoa has taken the time to put together an awesome guide, so you can get that eggy vegan vibe in your baking and cooking!
9 Easy Plant Milk Recipes
I remember the first time I made plant-milk… it was SO easy to make!
Honestly, you'll be amazed how cheap and easy it is to make your own plant milk…
The Simple Vegan Blog has a wealth of vegan knowledge, including this guide on how to make 9 different plant milk. 
Also check out this awesome recipe for oat milk.
How To Make Vegan Cheese:
Vegan Provolone
Ah, good vegan cheese is the holy grail!
Luckily for you, Monica from The Hidden Veggies has mastered the art of homemade vegan cheese and has the perfected the vegan cheese recipe…
With over 80,000 shares and hundreds of positive comments, you can rest assured that it has the vegan stamp of approval!
How to make Vegan Dandelion Honey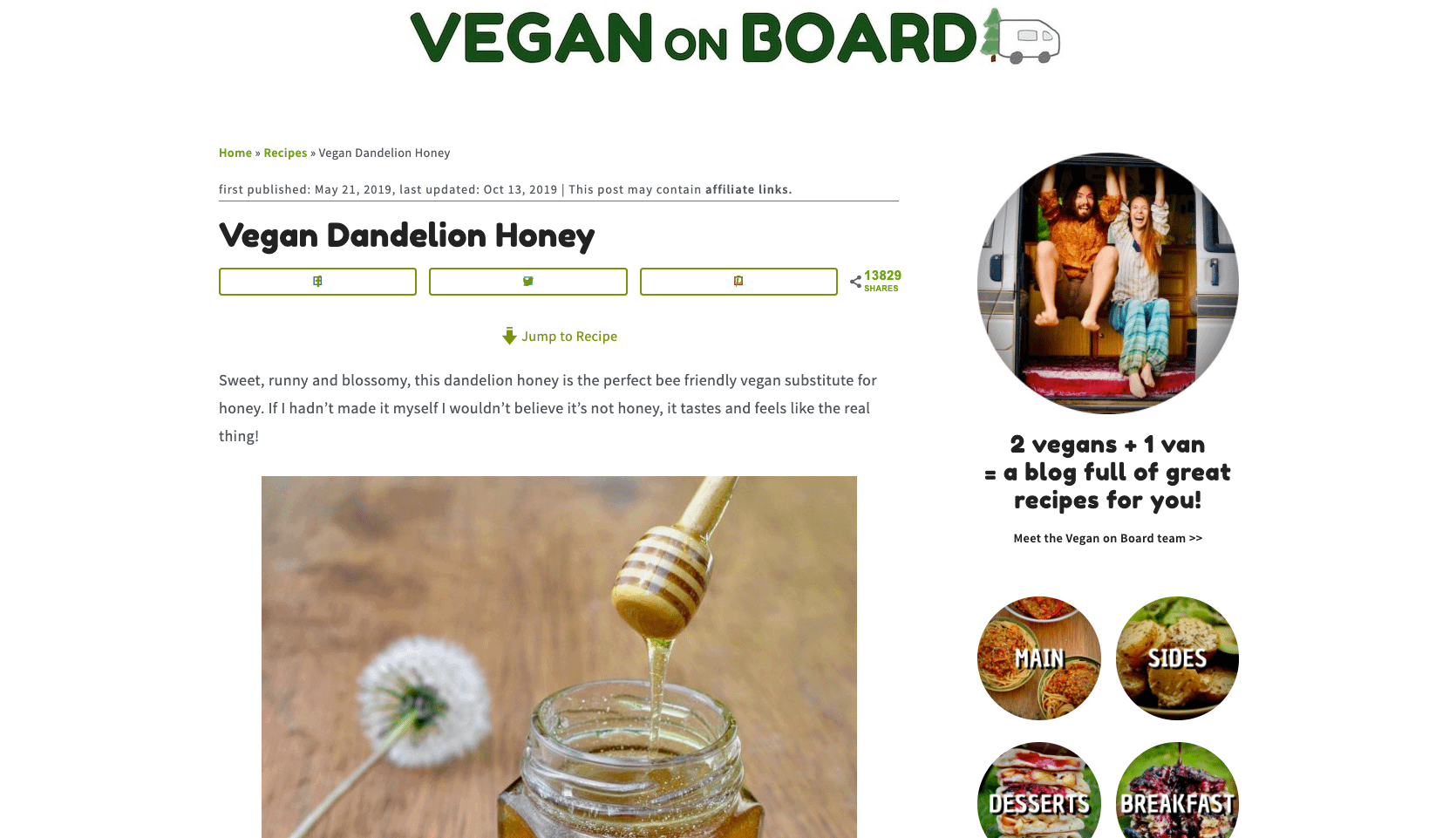 Ah, good vegan cheese is the holy grail!
Some people are unsure whether honey is vegan or not…
Just to clarify, it is made by bees and not plants… so… it's not vegan.
As you probably know, bees are dying out at an alarming rate, so they need all the help they can get…
Not stealing their hard earned, winter food stash seems like the least we can do, especially when it's so easy to make vegan alternatives that taste great!
How to make Tofu look and taste like Chicken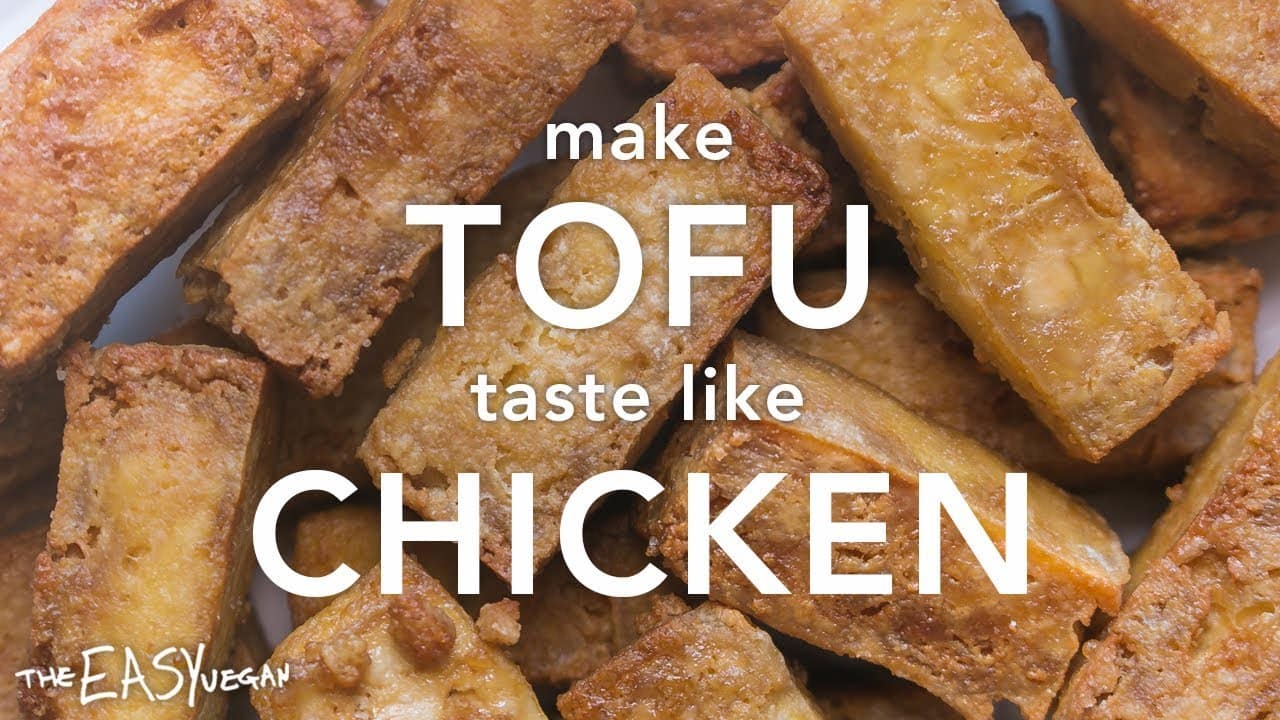 Ah, good vegan cheese is the holy grail!
Ohhh, you're going to want to try this one… it's SO good!
For the record, Jules from The Easy Vegan is hilarious – enjoy!
Making Incredibly REALISTIC BACON from a Daikon RADISH
When going vegan, bacon might be something that you miss…
In that case, you'll be wanting a great vegan alternative!
Store bought mock meat might be an option, but if your looking for the ultimate homemade bacon, then the search is over…
Mark from The Sauce Stash is a legitimate culinary genius, and this recipe is just the tip of his vegan iceberg of cooking wizardry!
3 incredible vegan burger recipes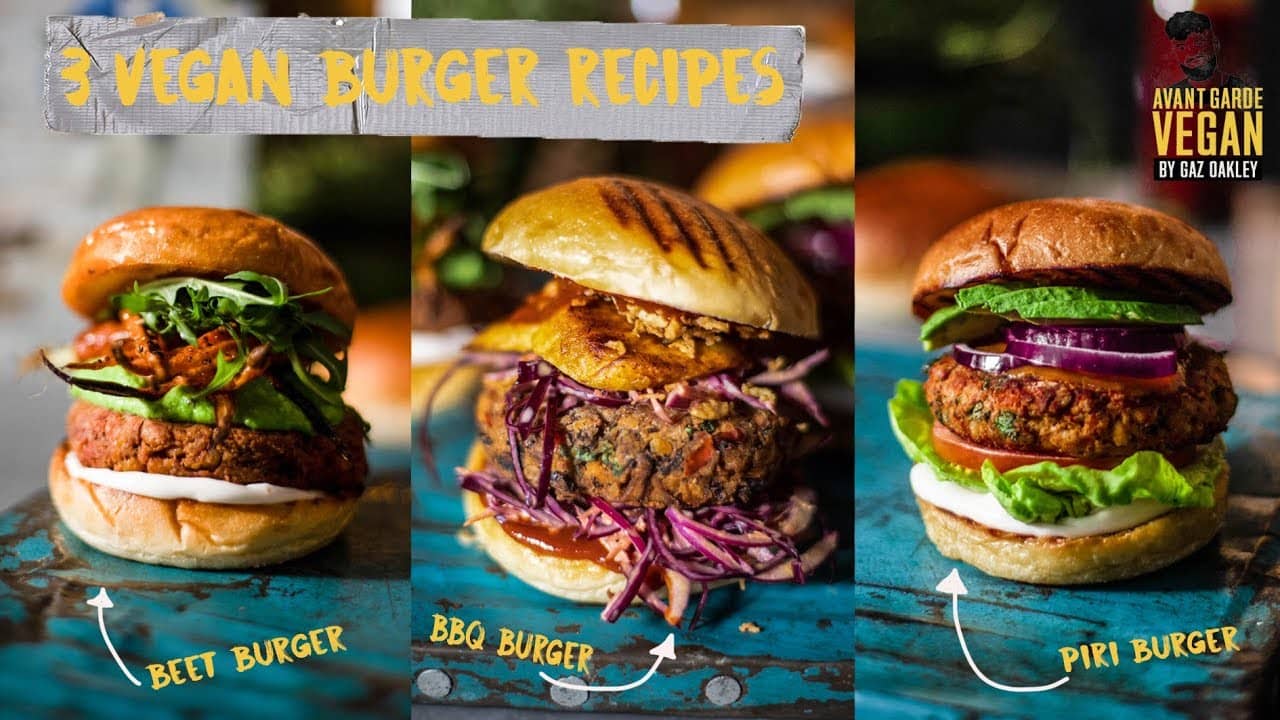 There are SO many options for great vegan burgers, including these 3 create by the vegan kitchen legend – Gaz Oakley.
To be fair, if you're into vegan cooking and you haven't heard of this guy… then your life is about to change – you're welcome!
The Ultimate Vegan seitan steak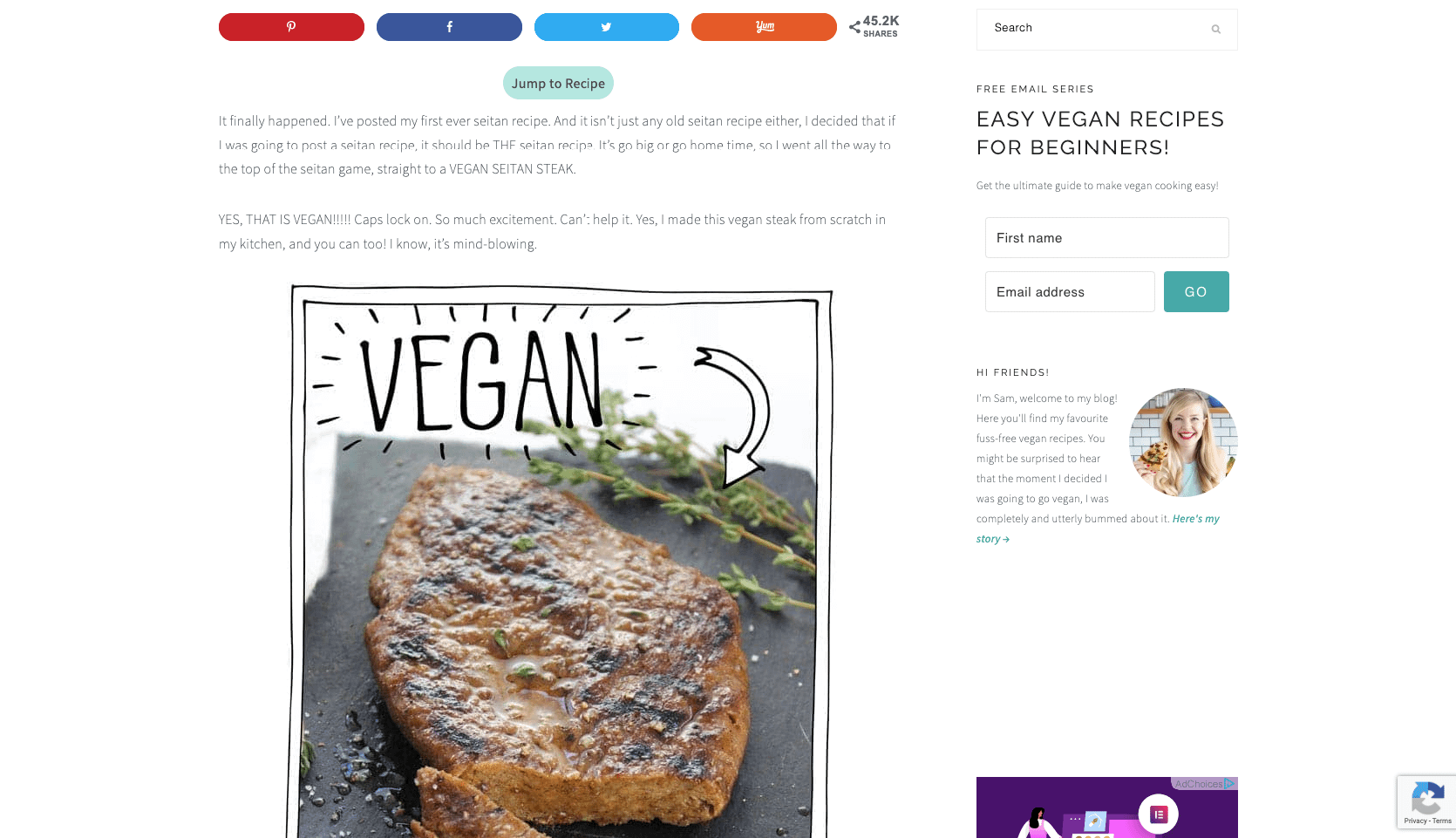 What? A vegan steak…?!
Yes indeed, it's chewy and protein-packed too!
With 45,000 shares its officially got the vegan stamp of approval.
cooking blogs and YouTube Channels you should know about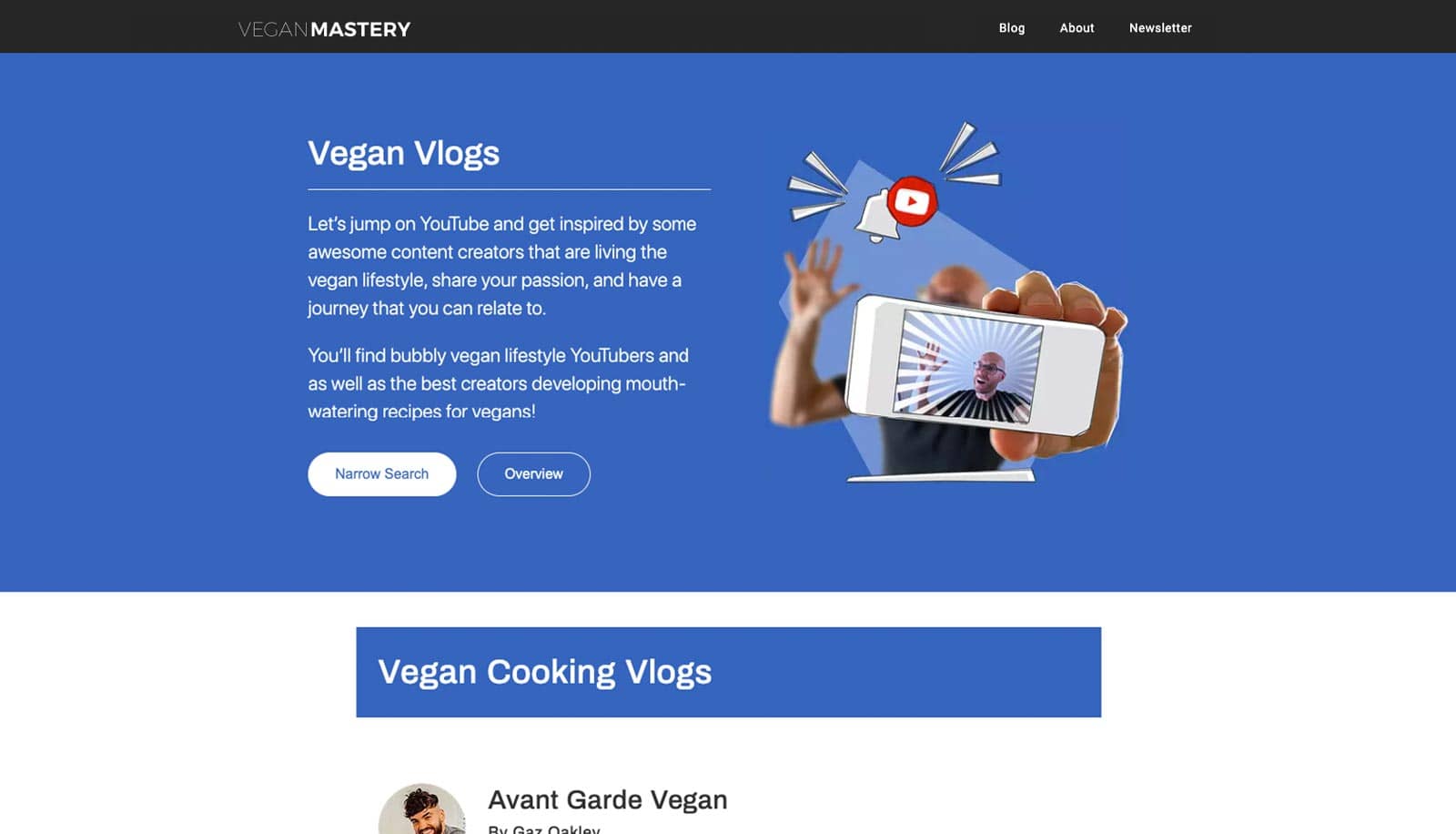 If you're looking for more awesome vegan recipes and cooking inspiration, then I have just the thing for you!
Head over to the Vegan Resource Guide and check out:
Blogs for Vegan cooking and recipes
and…
If you want to have a successful vegan transition, then you're going to want to plan out the journey…
Doing so means you'll know what to expect ahead of time, which means you can avoid the common pitfalls…
As a result, a good plan is often the difference between those that thrive when going vegan and those that give up.
Vegan Switchback Method:
for The perfect vegan transition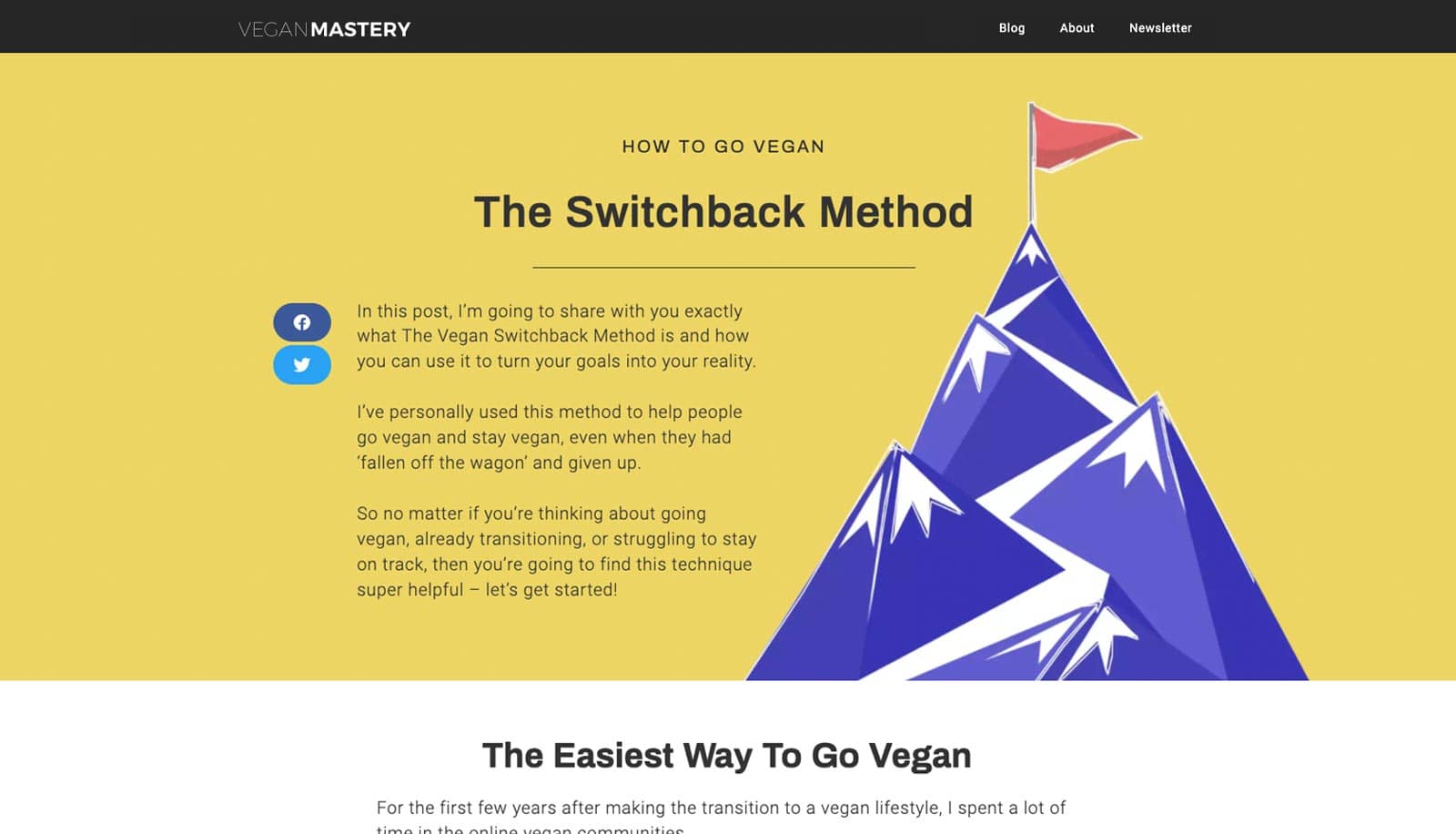 The Vegan Switchback Method enables you to turn your vegan goals into a reality, with a methodical approach and minimal fuss.

In fact, I've personally used this method to help people go vegan and stay vegan, even when they had 'fallen off the wagon' and given up!
So no matter if you're thinking about going vegan, already transitioning, or struggling to stay on track, then you're going to find this technique super helpful!
How to Practice Intuitive Eating as a Vegan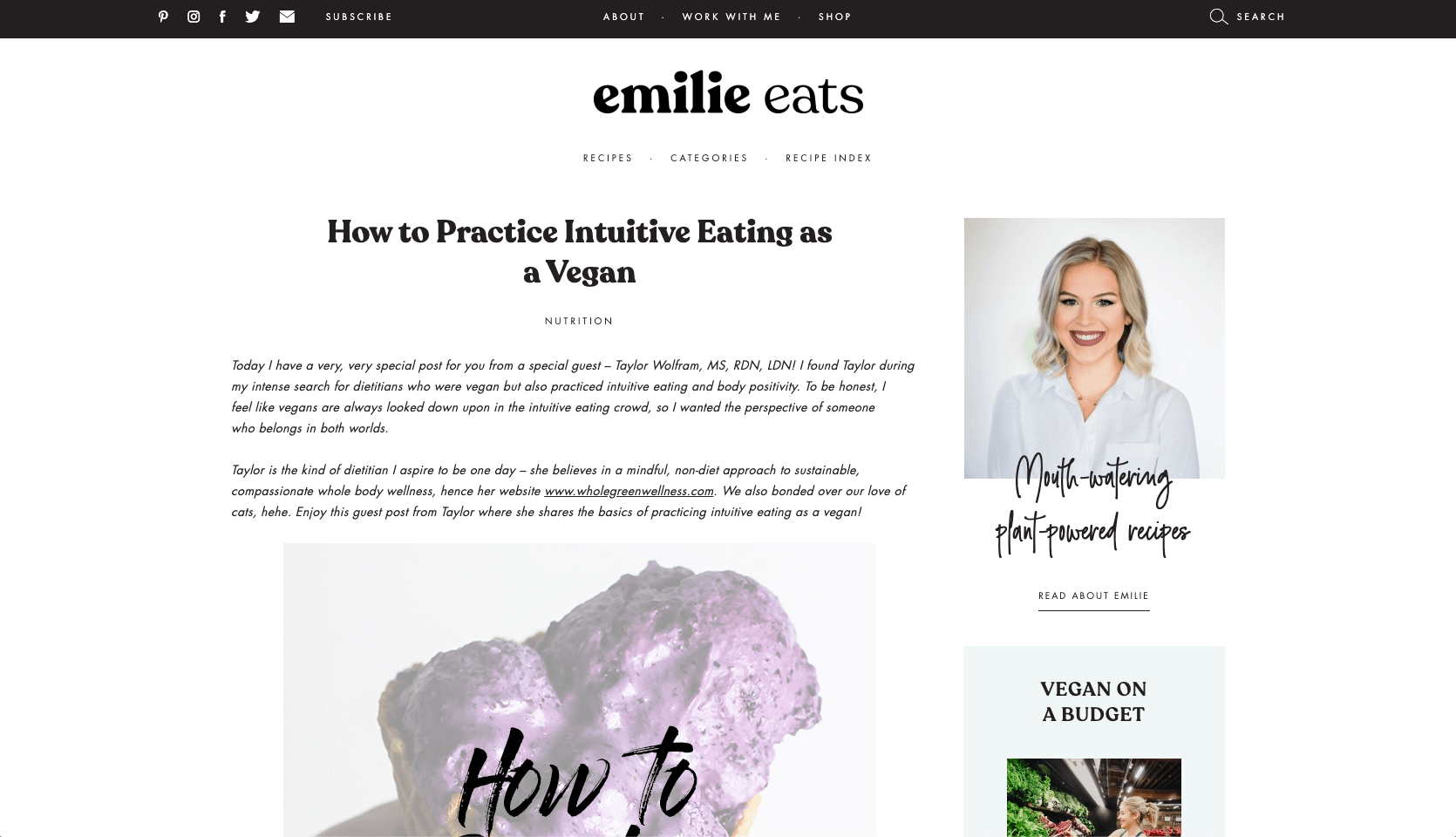 When thinking about a vegan, plant-based diet, it's easy to get caught up in the traditional 'dieting' mentality. 
Which… let's be honest, is super boring, restrictive, and unsustainable.
In this resource, Taylor Wolfram a non-diet registered dietitian walks you through how to break free from the dieting mentality and instead learn to trust yourself.
A must-read!
Veganuary:
Ready to try going vegan?
So, you're ready to going vegan… YES!
In that case, it's time to visit our friends over at Veganuary and sign up to get one-on-one support.
Not only are they experts at the vegan transition, they'll also help you for free!
So, you want to go vegan but you love cheese...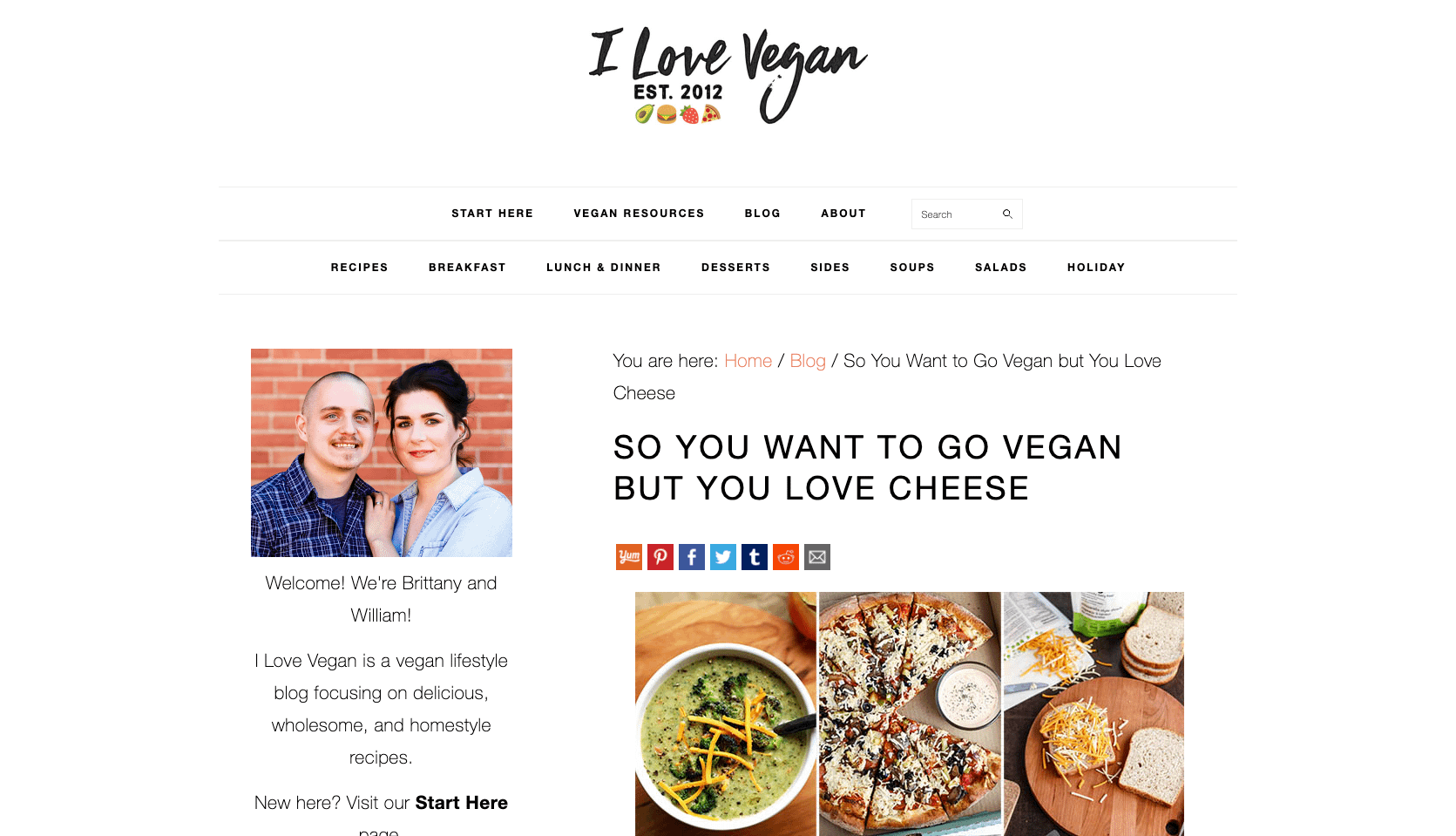 The title says it all…
Seriously though, dairy cheese can throw a spanner in the works of your vegan transition, so let's nip this one in the bud ahead of time…
With that in mind, here's Brittany and William from I Love Vegan, to walk you through the best ways to kick the dairy habit!
want to go vegan?
Then Know this first!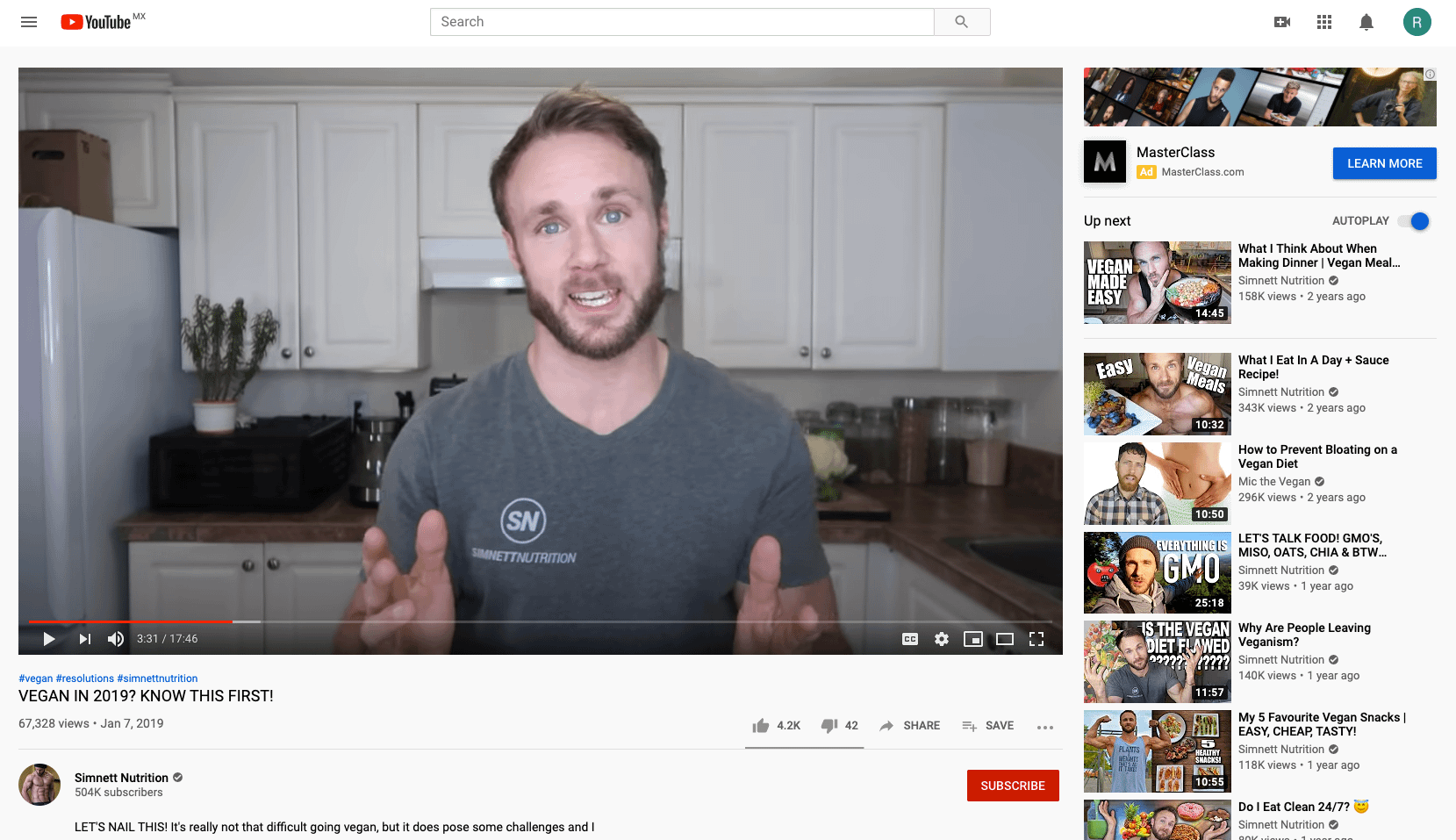 The reality is, if you want to get a better idea of what to expect when going vegan…
Then you're going to want to listen to other people's experiences, insights and advice.
Of course, there will be similarities, though everyone has a subtly different perspective and different challenges that they faced during the vegan transition…
First up is Derek from Simmnet Nutrition with some great advice for new vegans!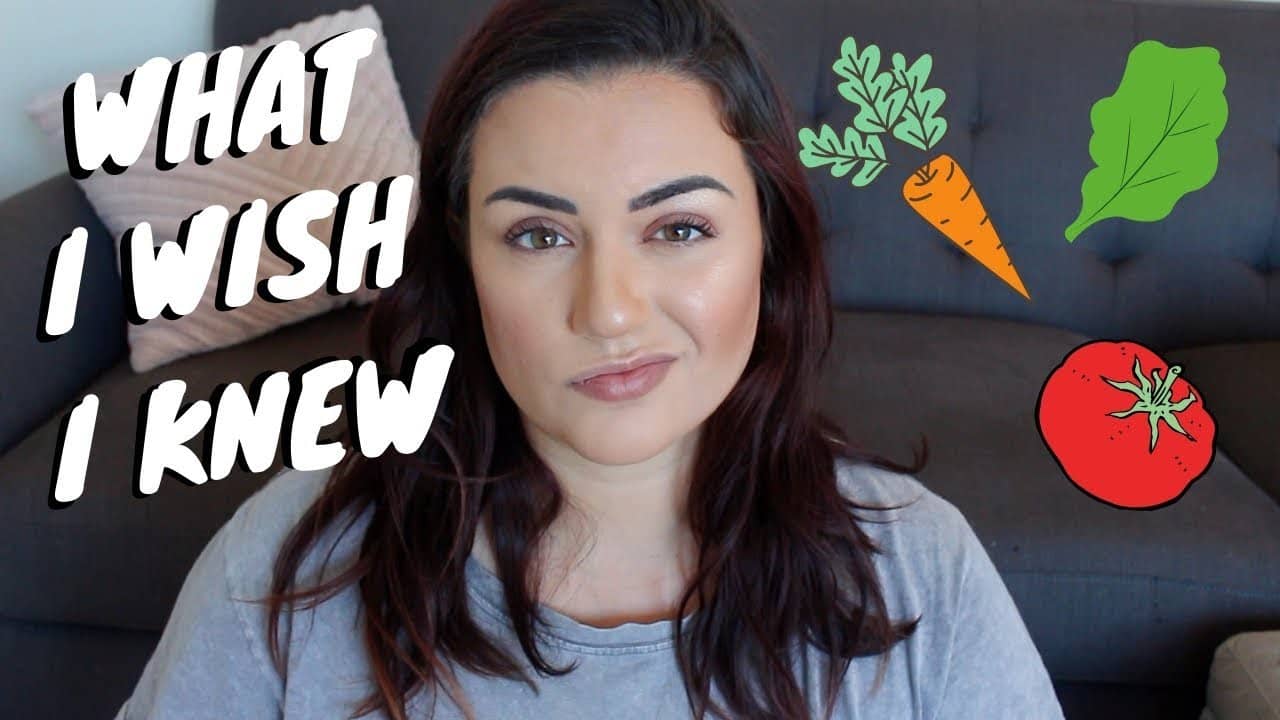 Next up is Nicole from More Salt Please with what she wishes she knew before she went vegan.
In her video, she covers some topics which aren't commonly talked about, and might even be considered a little controversial…
That being said, I think the advice would benefit some people as they make the vegan transition.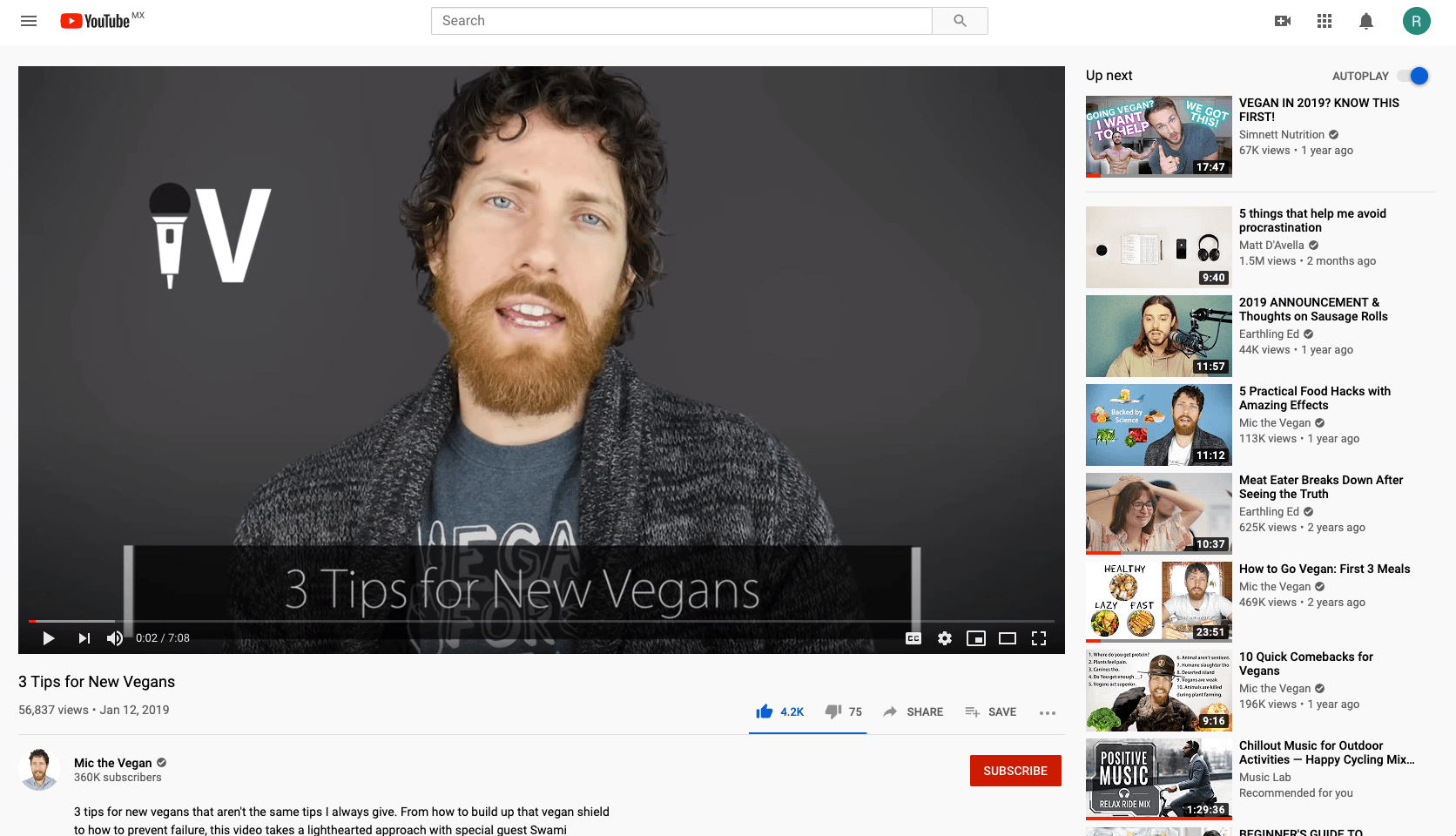 Last but not least is Mike from Mic The Vegan…
(Mic as in short for a microphone, not Mick..! In case you were wondering…)
He has 3 valuable insights for those about to embark on their vegan transition.
As always, his advice goes above and beyond and is essential if you're going to succeed in the longterm!
Master Your Vegan Transition And Thrive As A New Vegan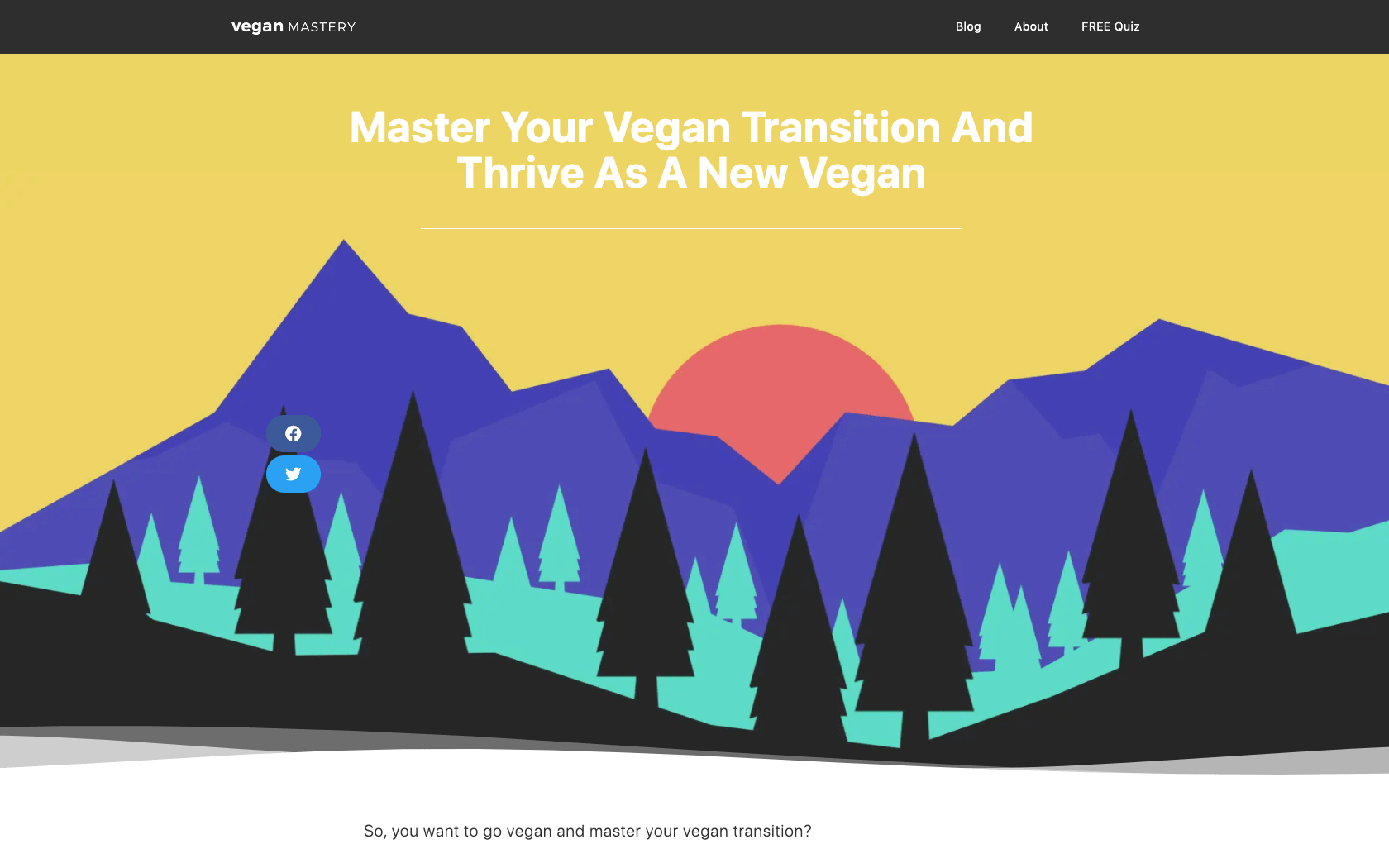 So, you want to go vegan and master your vegan transition?
Excellent… you're in the right place!
This post is packed with the perfect resources for you, so you can avoid the common pitfalls and thrive as a new vegan!
I've included the most popular vegan transition content from the Vegan Mastery Blog, so you can find the best resources all in one place…
So, let's get you started!
FREE QUIZ:
What Vegan Mistake Are You Making?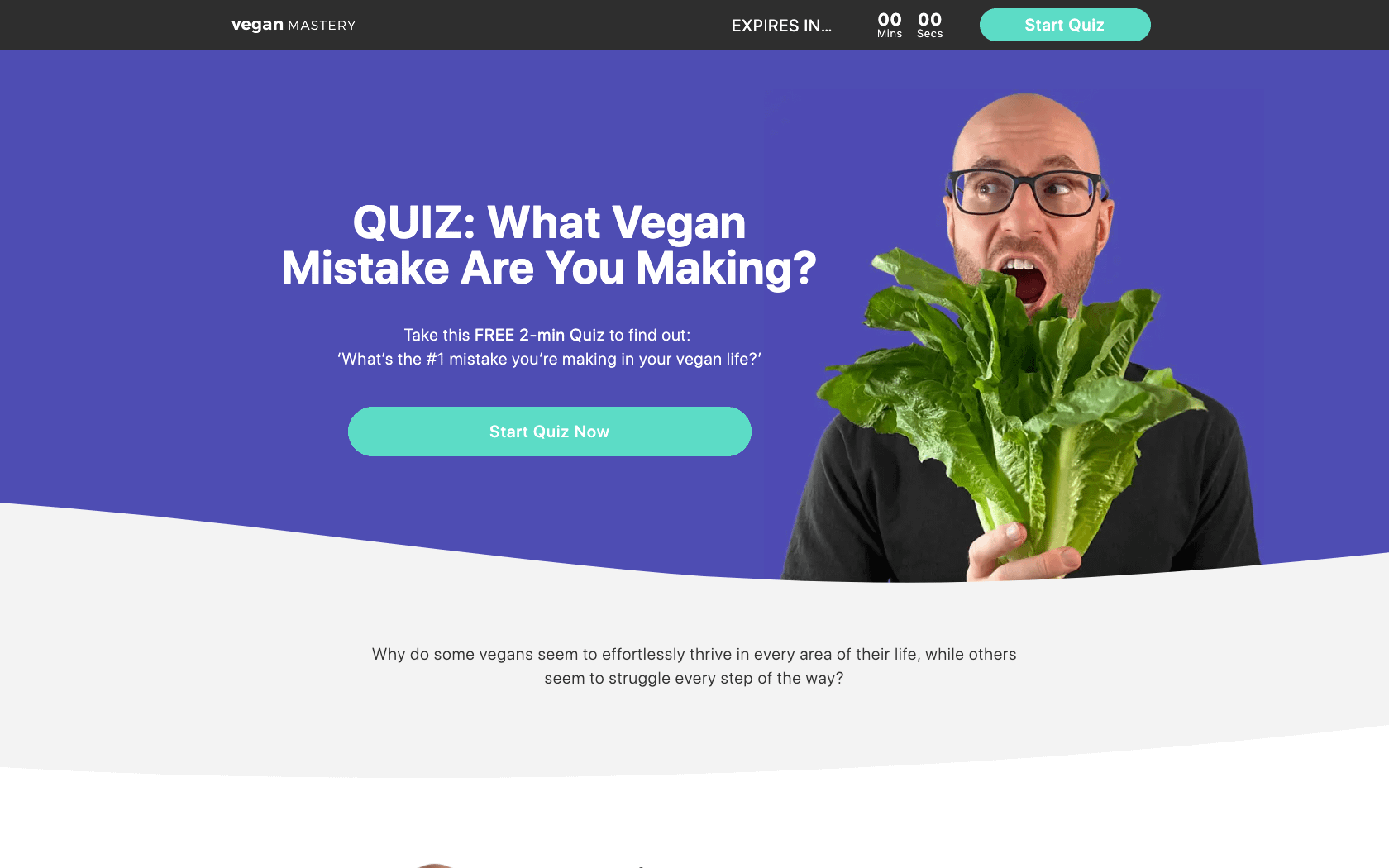 Why do some vegans seem to effortlessly thrive in every area of their life, while others seem to struggle every step of the way?
Take this FREE 2-min Quiz to find out:
'What's the #1 mistake you're making in your vegan life?'
And you'll also get a FREE report explaining your unique results!
Navigating In A Non-Vegan World
For many, going vegan will be the first time they are outside the social norms…
There can be many challenges – from communicating in tricky social situations to unsupportive family, or just the lack of eating options when traveling.
In this chapter, we cover all the essential information that you need!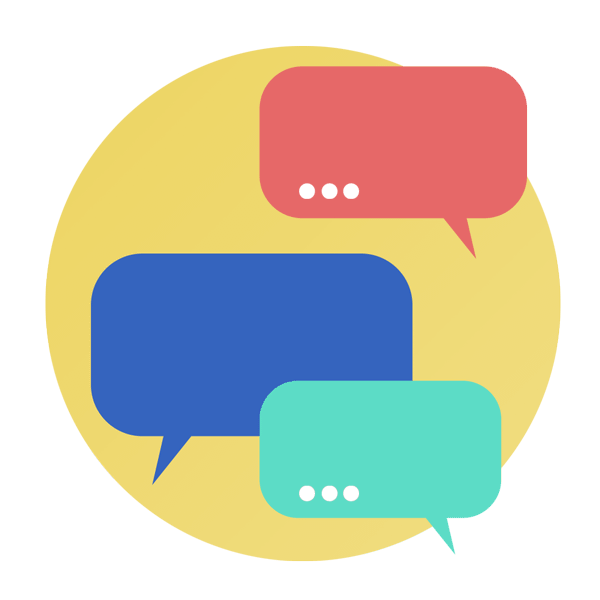 How To Talk To Non-Vegans...
Without Losing Your Mind!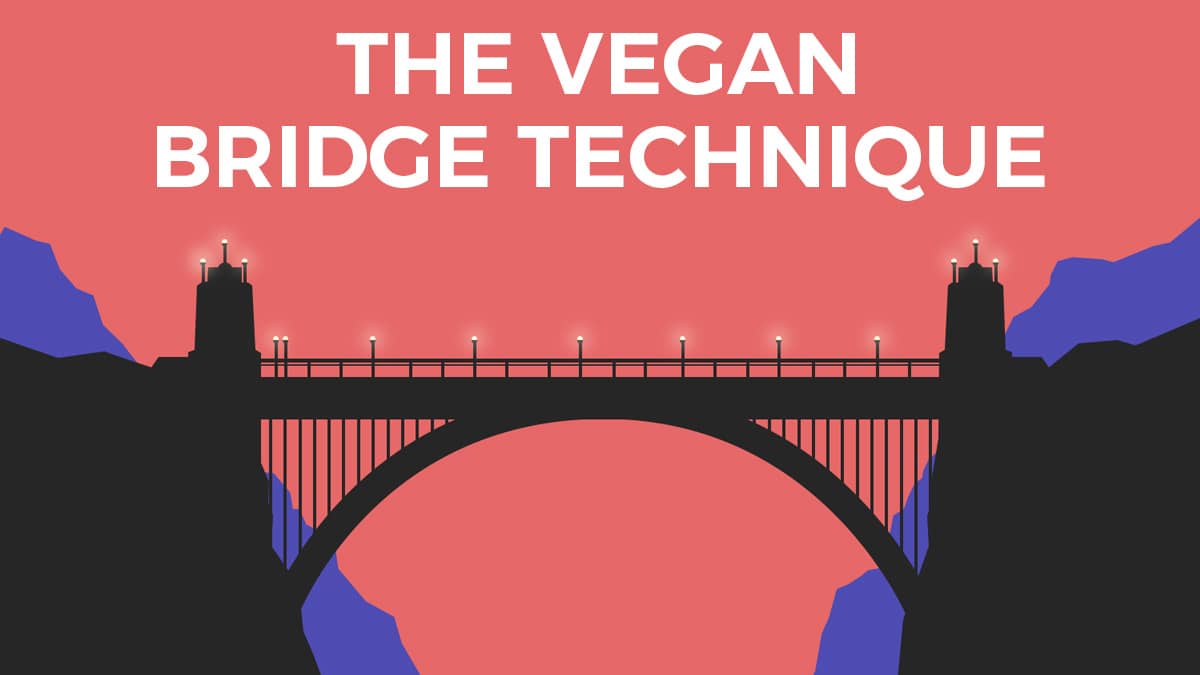 As a vegan, communication can be a little tricky, so in this post, I'm going to teach you the art of talking to non-vegans effectively and with ease!
Specifically, I'm going to cover tactics and strategies so that the next time you talk with a non-vegan, you'll know exactly what to say and do… without breaking a sweat!
So, let's get started…
My Rules for Navigating Vegan Life in a Non-Vegan World
Let's start of this chapter with a few ground rules…
Matt from No Meat Athlete has a great resource sharing some guidelines for navigating life in a non-vegan world.
I would say that they give a good baseline for anyone starting their journey and are well worth a read!
How to be an Effective Vegan Advocate
10 Powerful videos for dealing with non-vegans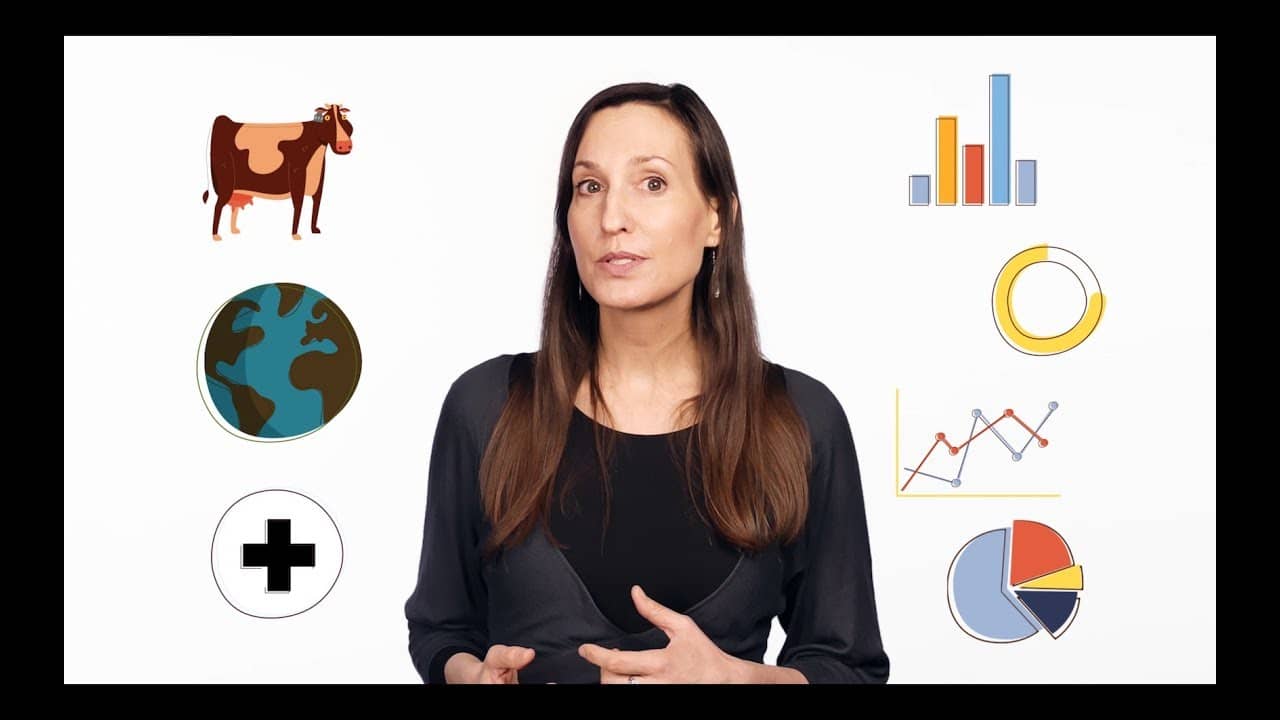 As you're probably well aware, there are many arguments against veganism which can get thrown at you…
However, to be fair though most of them are not based in logic, but rather in emotion which if you're not careful will suck you in!
Enter Melanie Joy, a social psychologist and vegan advocate…
Her playlist of 10 videos should be mandatory watching for all vegans, as it gives you the foundation for having effective communication with non-vegans.
They're short, to the point and are packed with fantastic info that's sure to come in handy!
Table talk: vegan manners & handling tricky social situations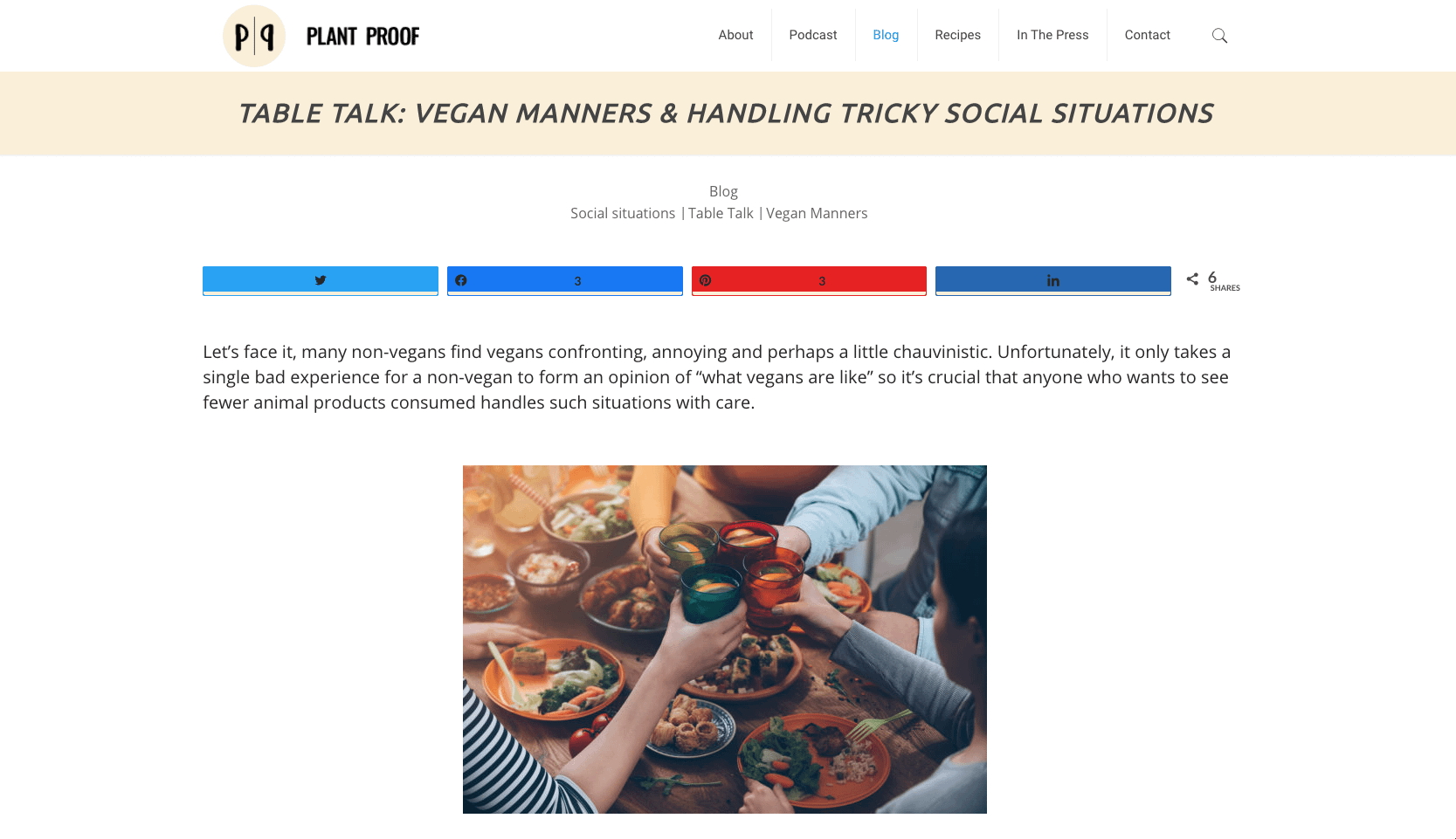 Let's be honest, when going vegan and living in a non-vegan world, it's just a matter of time until you find yourself in a bit of a tricky situation…
First, you order a vegan burger and the next thing you know, every man and his dog have become a paranoid nutritionist, with an assault of arguments against veganism… just kidding, it's not that bad!
Fortunately, Simon from Plant Proof has some great suggestions on what say and how to behave in these situations…
I Live With People Who Aren't Vegan: Here's How I Deal with it
Living with people that aren't vegan can obviously be challenging, though when you're armed with the right knowledge it can be considerably easier.
With that in mind, here are a few actionable tips for you!
arguments against veganism:
30 Non-Vegan Excuses & How to Respond to Them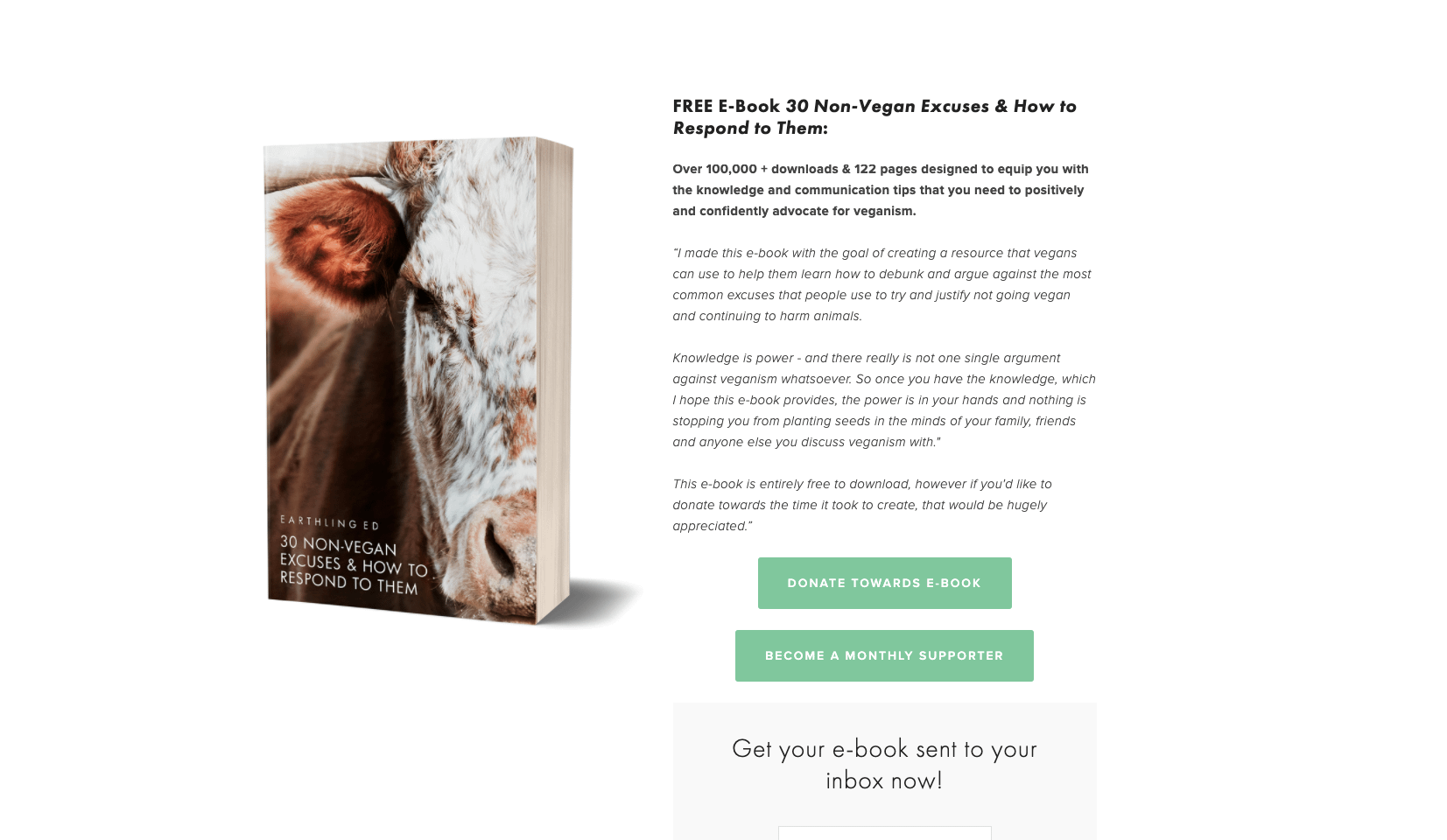 As you continue on your vegan journey, you may find yourself in a conversation/debate about veganism that is fast turning into an argument/fight!
However, before it gets to that point, it's best to know how to deal with the common arguments against veganism…
That way you can maintain control and diffuse the situation before it gets messy!
Fortunately, Ed Winters AKA Earthling Ed has an excellent ebook with the most common excuses and how to respond to them.
And it's FREE!
11 tips on how to survive with a non-vegan partner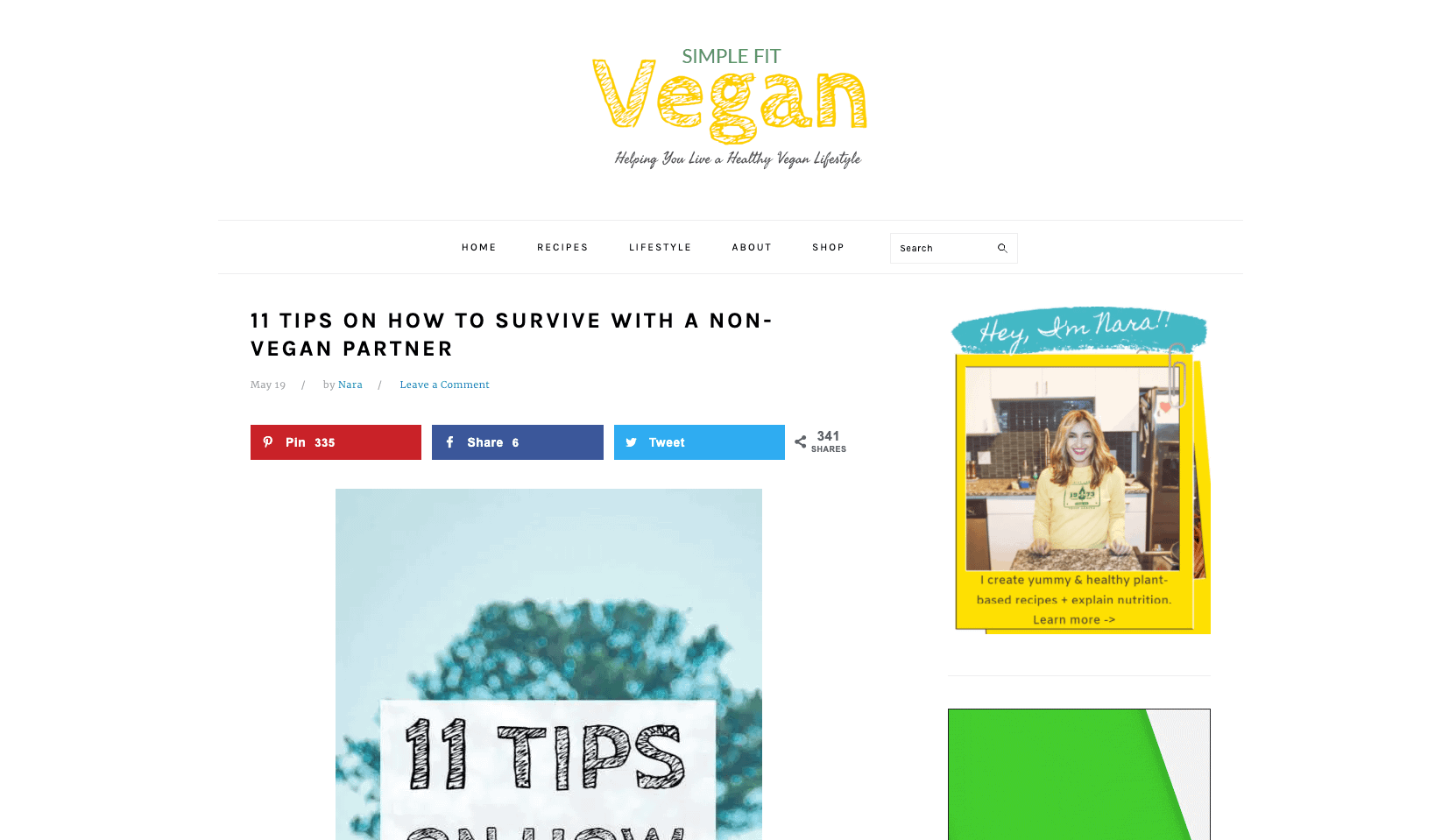 The title says it all…
As you can imagine, being vegan with a partner that hasn't yet connected that dots can be hard…
However, with these 11 tips hopefully you can smooth out some of the rough patches or at least help you avoid some stress and arguments along the way!
Vegan Travel Q&A:
Everything You Need to Know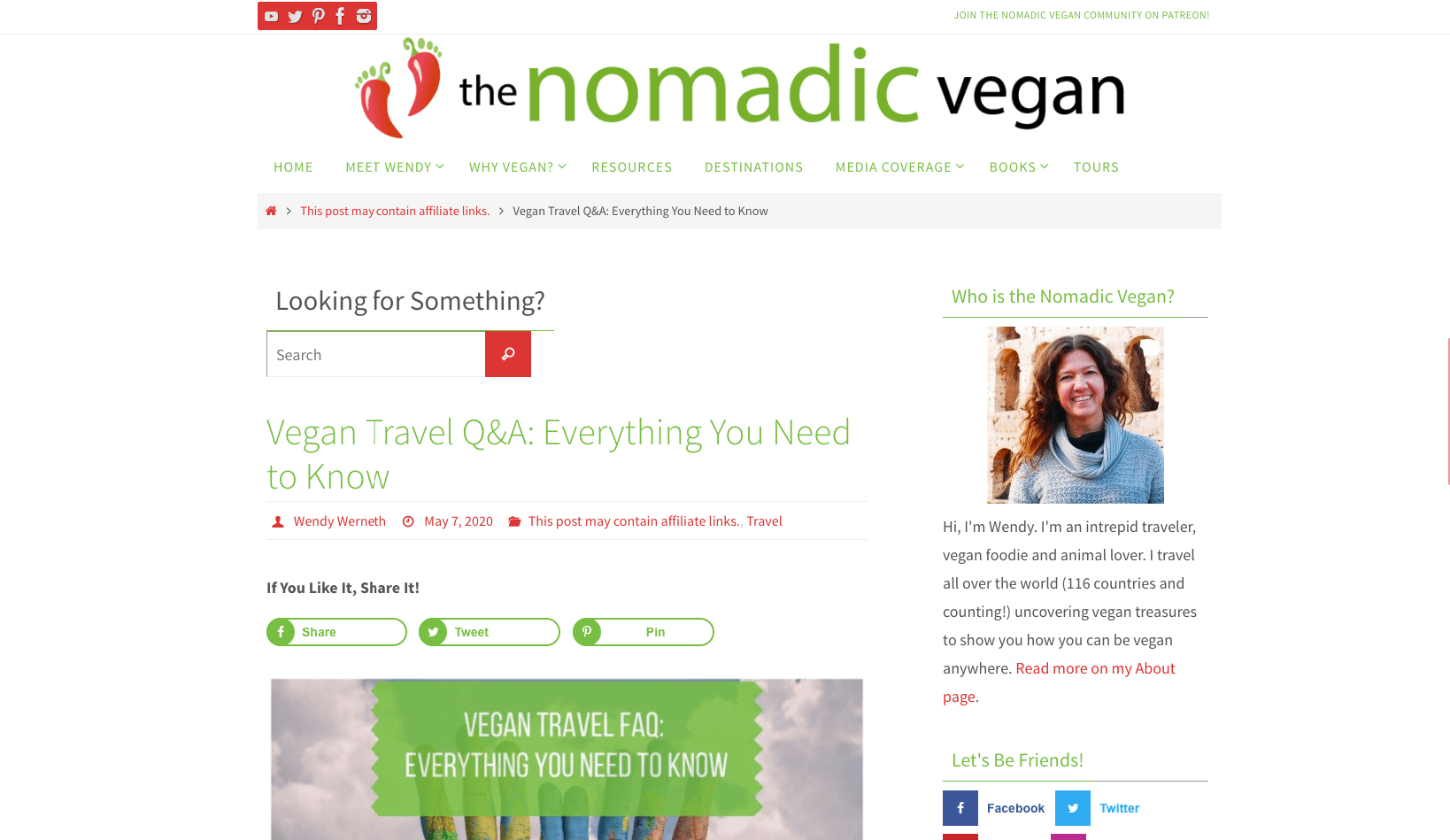 When you're thinking about traveling as a vegan, it can all seem a bit overwhelming…
But to be fair, like going vegan in the first place – once you know the ropes, it's actually pretty easy and opens up a whole world of opportunity!
To bridge the gap of knowledge, here is Wendy from The Nomadic Vegan answering the most common questions she gets about traveling as a vegan…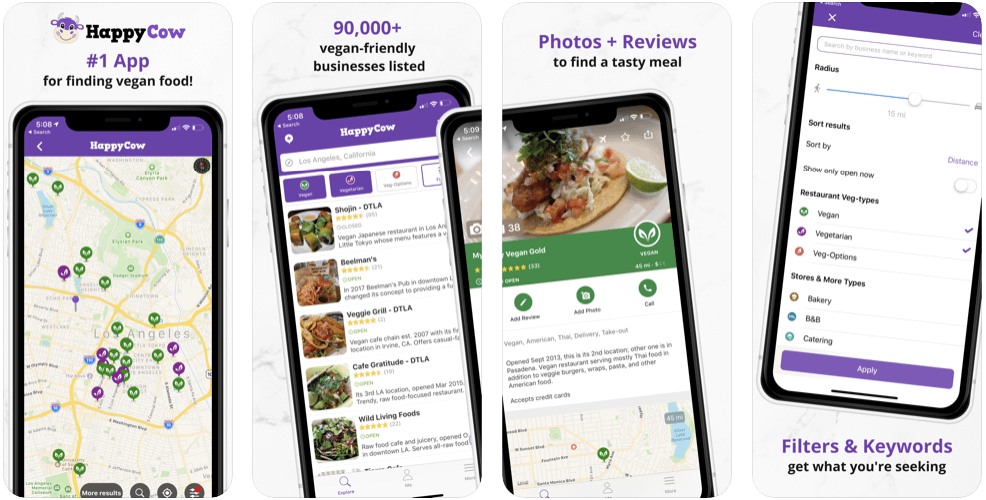 HappyCow is the original app for finding vegan food near you.
For the price of a coffee, you can have access to the HappyCow app which contains 120,000+ vegan-friendly businesses worldwide. With photos, reviews, ratings so you can make a fast and informed decision about where you're going to eat.
Going vegan?
Here are The facts you need to know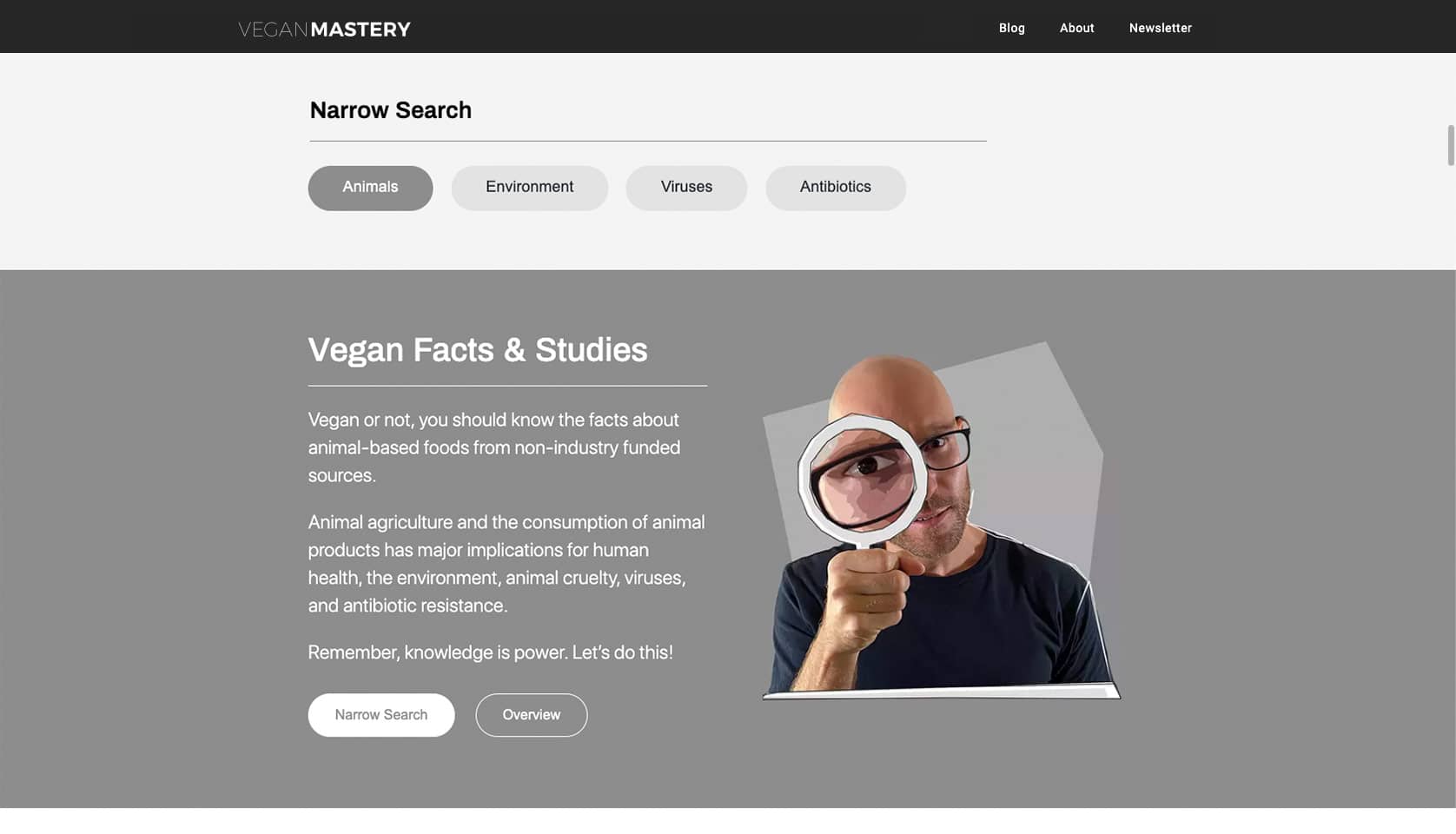 When you're talking about veganism you're going to want to know the facts…
That's why I created a resource that gives you the facts about the exploitation of farmed animals, the environmental impact of animal agriculture, and the health consequences of consuming animal products.
It's all in one place, easy to search and regularly updated!
This chapter is all about showing you the health benefits of going vegan and how you can take control of your health…
How?
Well, the most common diseases in the west can be stopped and in some cases entirely reversed by plant-based nutrition!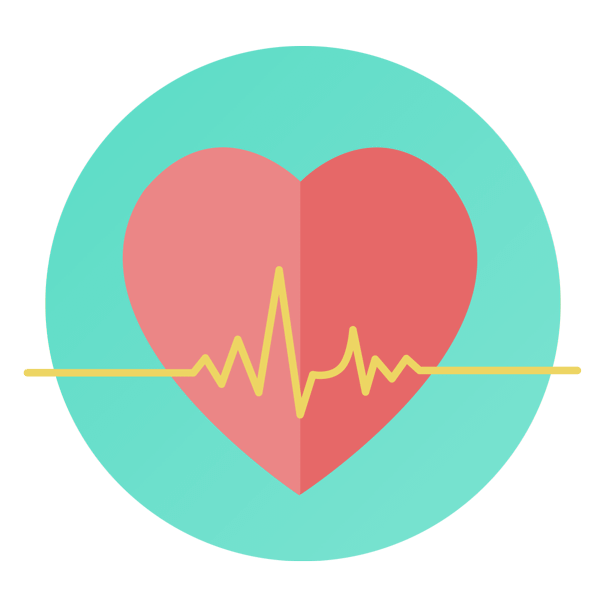 TEDx | The plant-based diet
Health Benefits And Beyond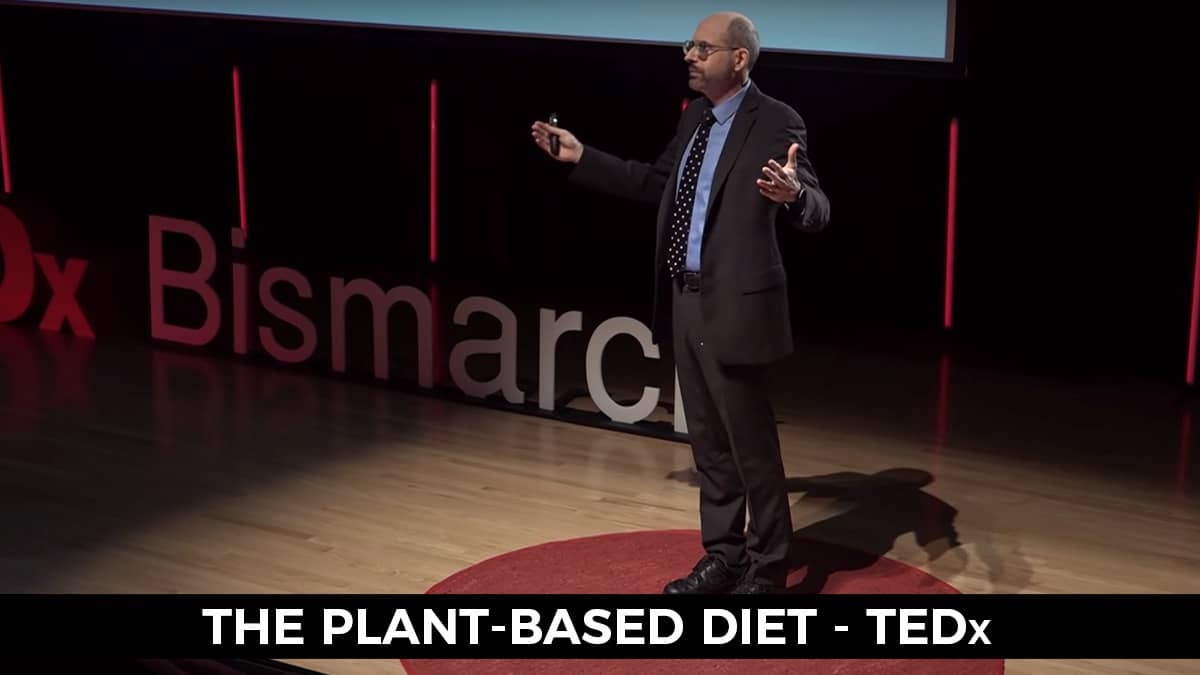 In case you're not aware, Dr.Greger is a renowned plant-based Doctor…
In this TED talk, he explains the health benefits of the plant-based diet and how it can help us overcome the common diseases we face, including the number one cause of mortality – heart disease.
If you or a loved one have experienced the effects of heart disease, or it's something you're worried about, then make sure you watch this talk!
TEDx | Alzheimer's:
Power Foods for the Brain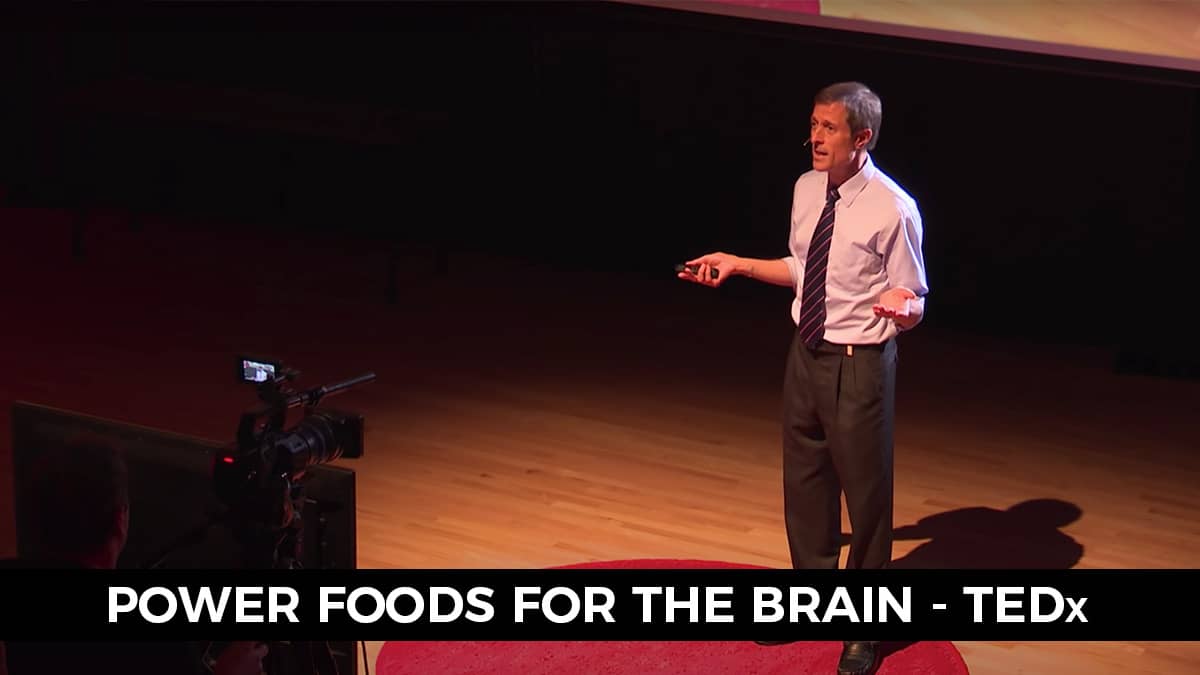 In this moving TED talk, Dr Neal Barnard breaks down the importance of combatting Alzheimer's with a plant-based diet and the profound impact it can have for us and our loved ones.
Once again, if you've experienced Alzheimer's in your family or it's something you're worried about, then you're going to want to watch this!
Nutrition Facts:
How Not to Die from Diabetes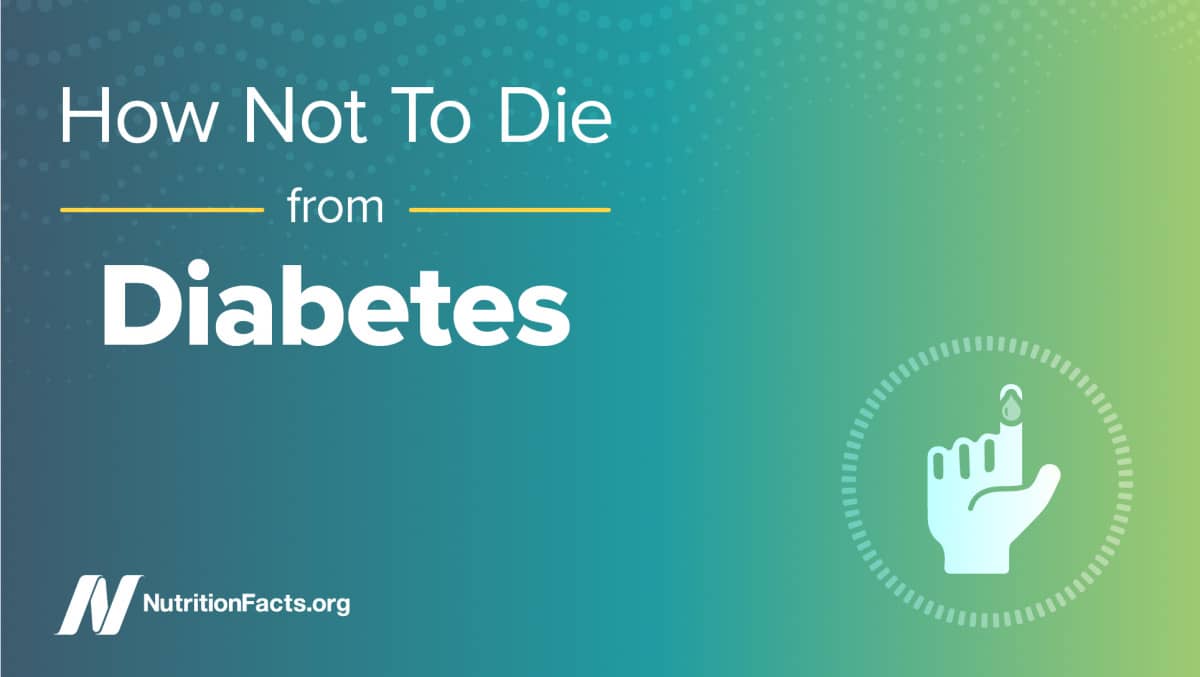 Type 2 diabetes can be prevented, arrested, and even reversed with a healthy enough plant-based diet!
Here's how…
Nutrition Facts:
How Not to Die from Heart Disease
Treating heart disease is a big business…
Lifestyle approaches aren't just safer and cheaper, they also work better because you're treating the actual cause of the disease, rather than just the symptoms!
In fact, a plant-based diet is the only intervention that is proven to stop, and in most cases, reverse heart disease…
All without using medications!
Nutrition Facts:
How Not to Die from Cancer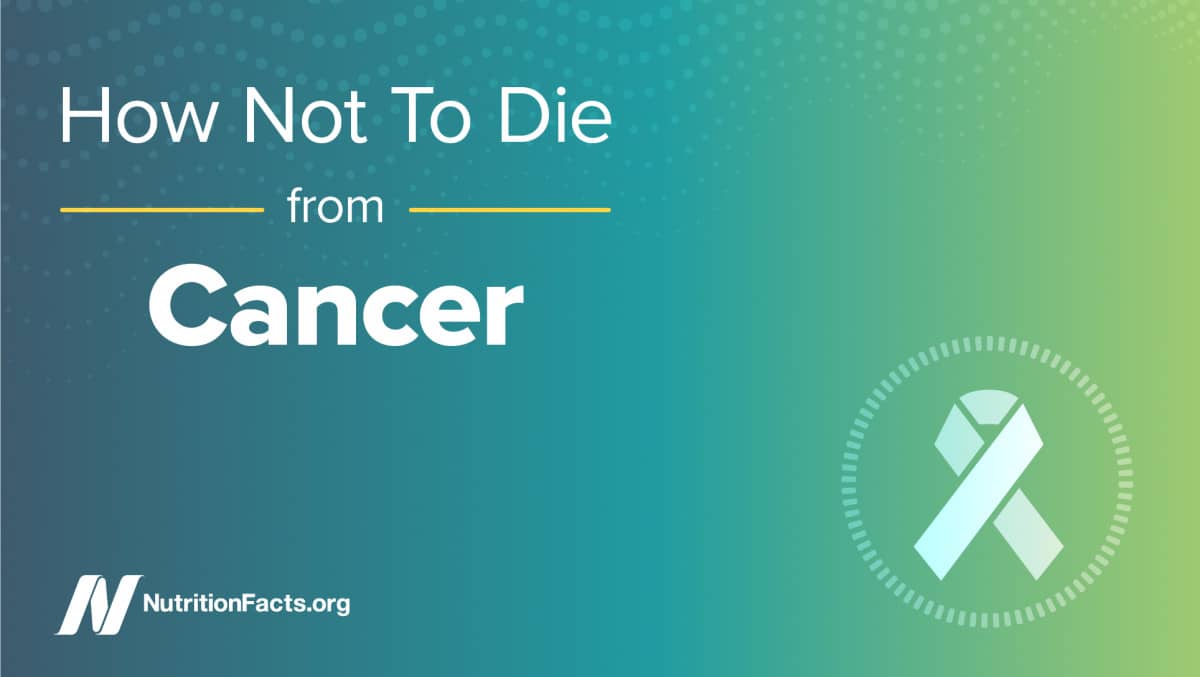 It's grim, but the reality is that in developed countries, 1 in 4 people die from cancer…
But, what happens if we stop consuming pro-inflammatory animal products and instead switch to a whole-food, plant-based diet?
The results might surprise you…
Nutrition Facts:
How Not to Die from High Blood Pressure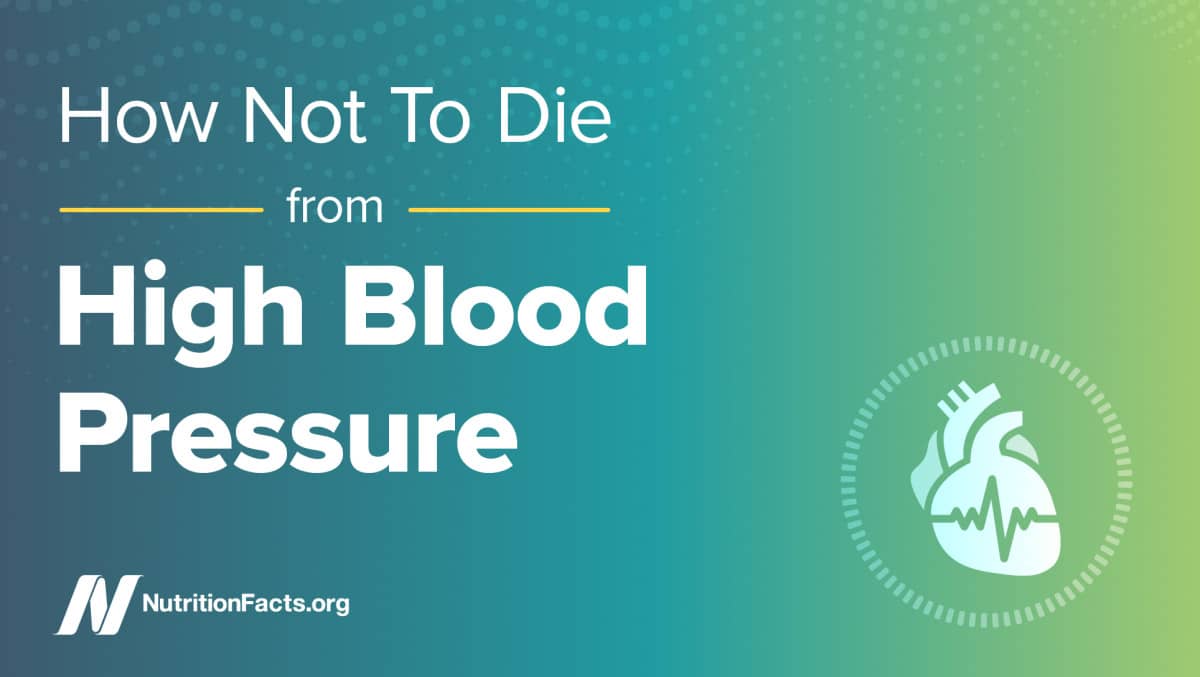 High blood pressure affects most populations that consume a typical Western diet, as a result you might think that it's just part of the natural aging process…
However, we've known since the 1920s that high blood pressure is entirely preventable and treatable!
Here's how…
Nutrition Facts:
How Not to Die from Kidney Disease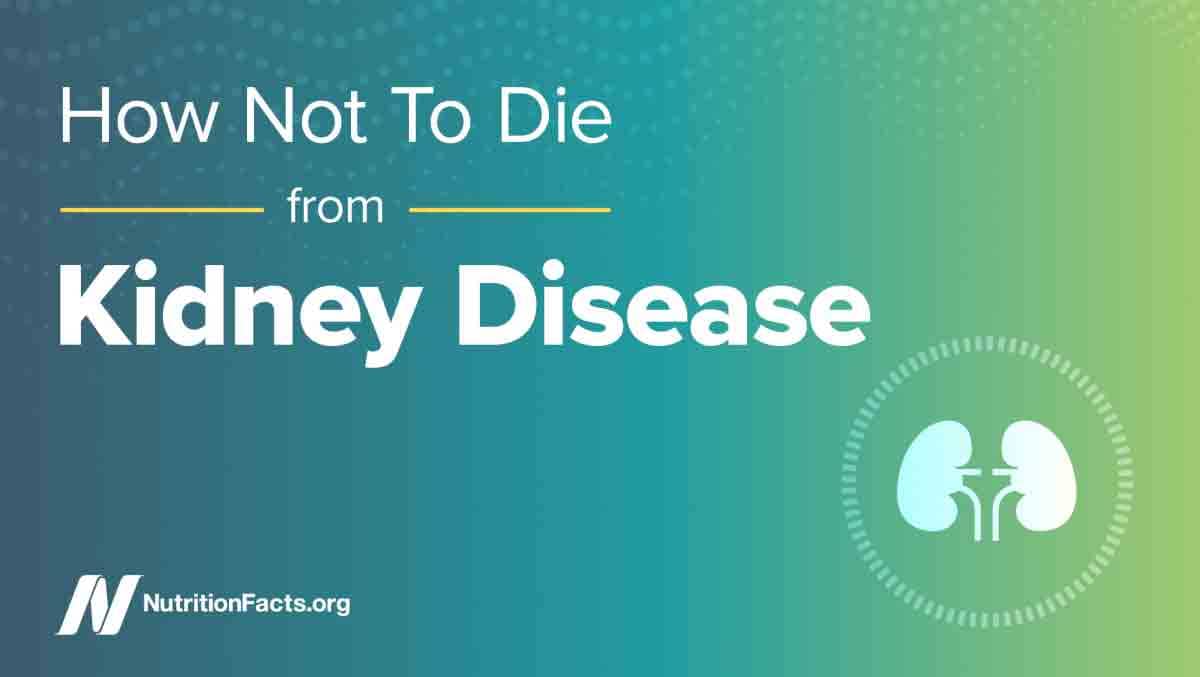 Just so you know… kidney failure can be both prevented and treated too!
No medications, no invasive operations, and no hospitals…
Let's find out how!
is it possible to Lower Cholesterol With a Plant-Based Diet?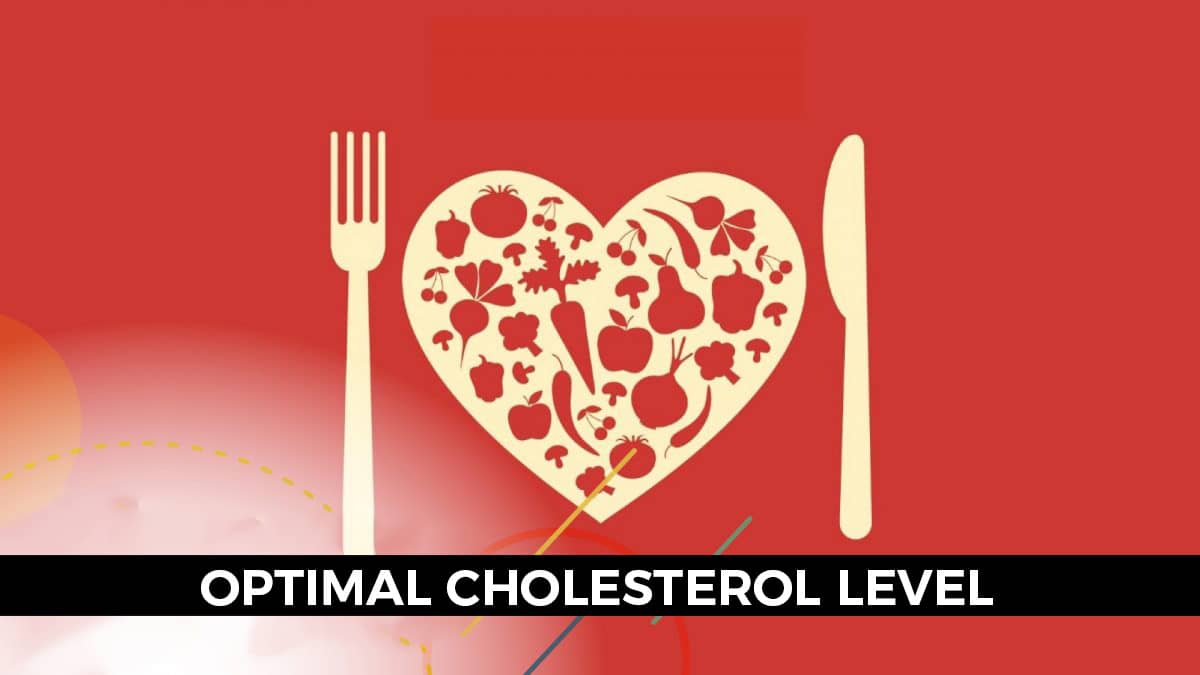 Many people are not aware that we humans create our own cholesterol and do not need a dietary source…
In fact, all dietary cholesterol an excess to what we need!
And of course, all cholesterol comes from animal products…
So, if you want to lower your cholesterol without drugs, then here's how…
5 simple tips for less bloating, gas & heartburn (from a nutritionist)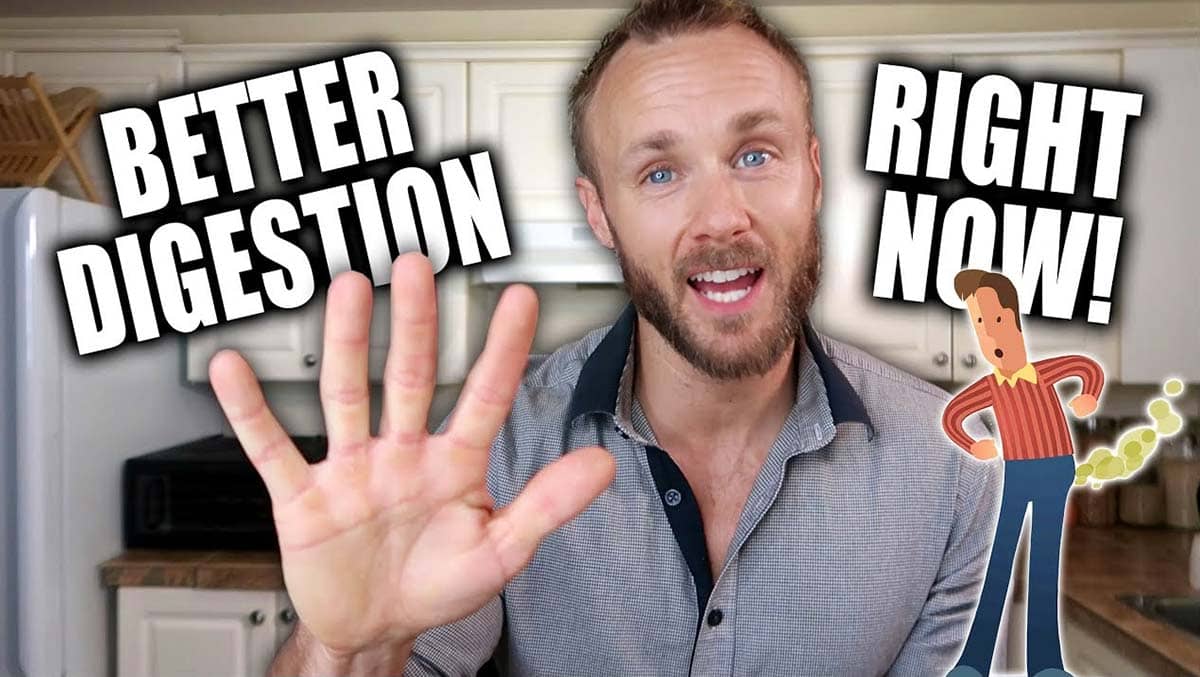 I know, it's not trendy or sexy…
But, bloating, gas, and heartburn needs to be addressed!
So, here's Derek from Simnett Nutrition with 5 easy tips address the root cause…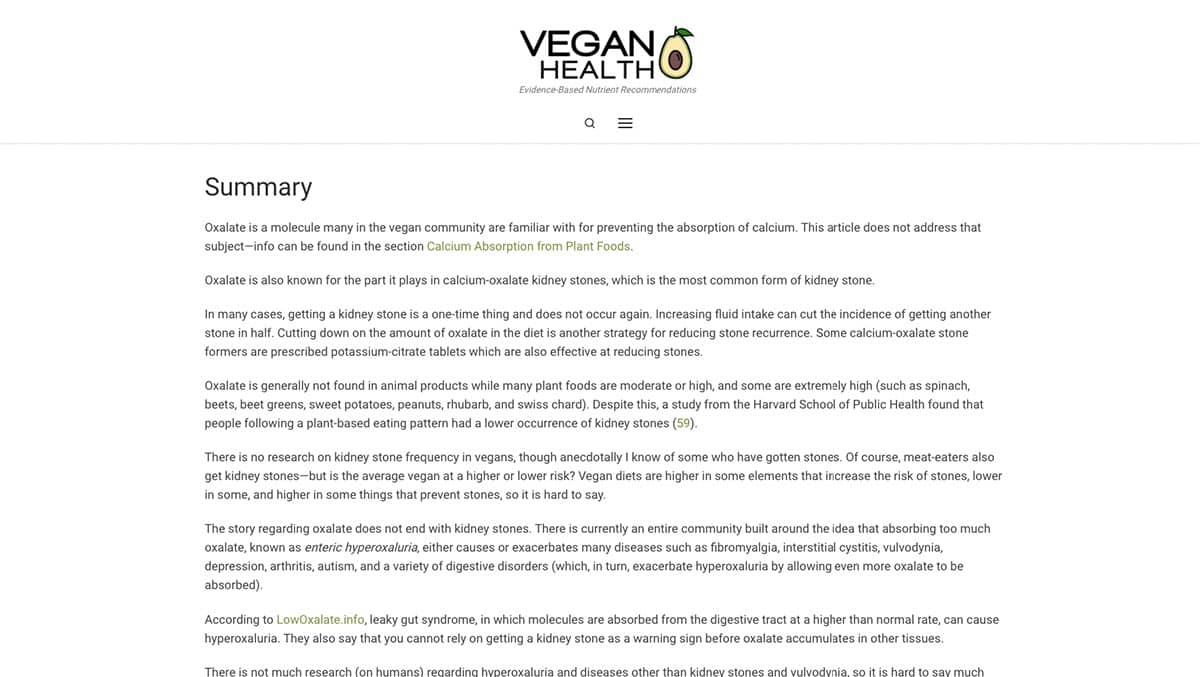 Of course, getting kidney stones is greatly reduced when on a vegan, plant-based diet…
But, there are still ways to further reduce the risk – especially if you're eating a small mountain of leafy greens every day.
Here's how…
How To Heal Your Gut On A Vegan Diet (FAST)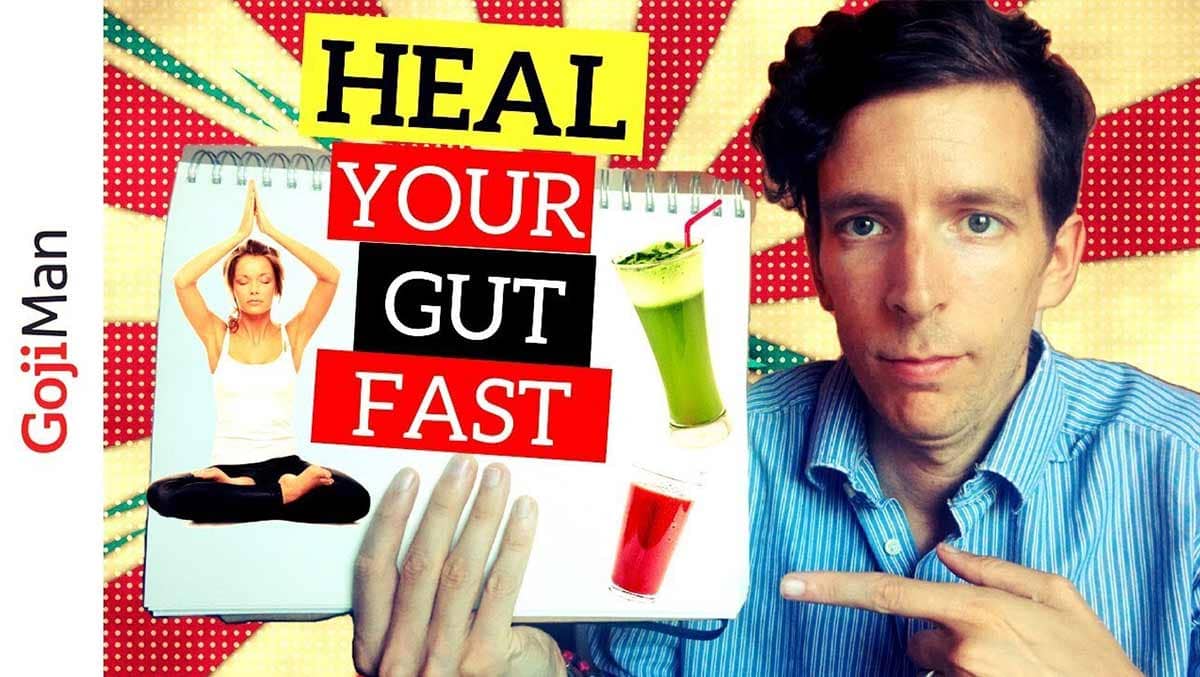 The reality is that many people have gut issues before going vegan…
While a vegan, plant-based diet helps many things – it won't make you superhuman!
So if you've got a funny tummy, odd stools, or any number of other digestive ailments, then now is the time to get them sorted out – once and for all!
Here's Simon AKA Gojiman on how to fix them.
13 Common Traits of Ex-Vegans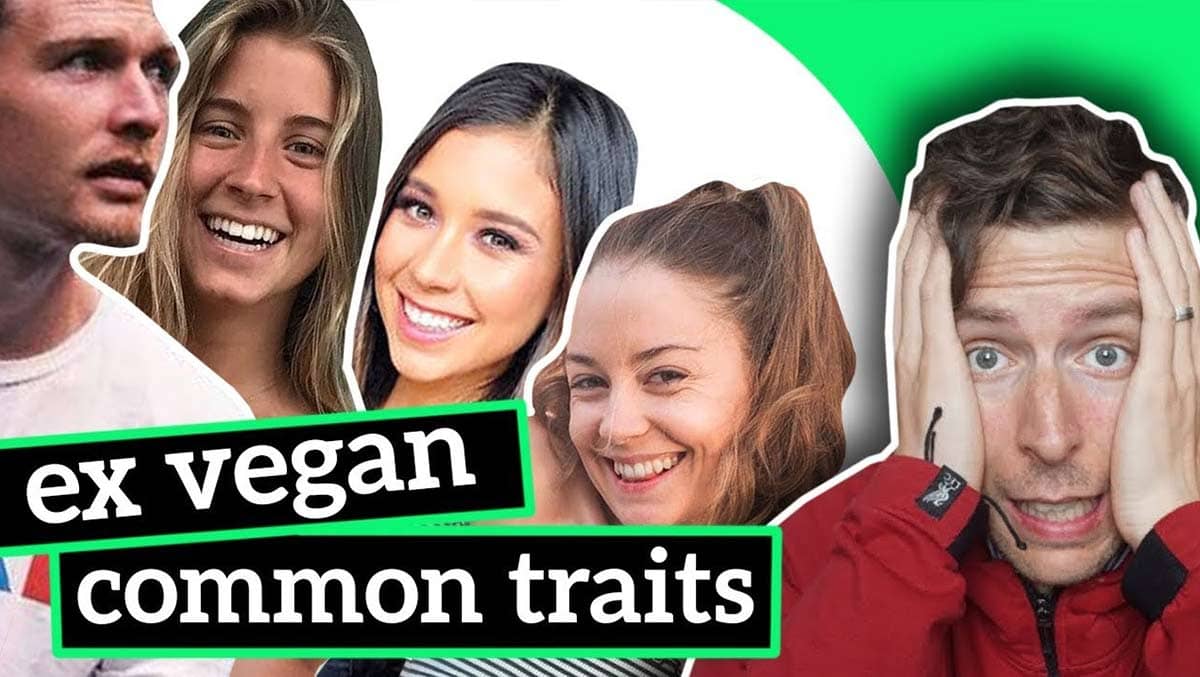 By now, I'm sure you've heard of a few 'ex-vegans…'
What you may not know is that there are common traits that they all share!
So assuming you're not a social media influencer trying to cash in on the vegan movement…
And assuming you want to thrive on a vegan lifestyle in the longterm, then you're going to want to watch this video!
Vegan health:
Everything you need to know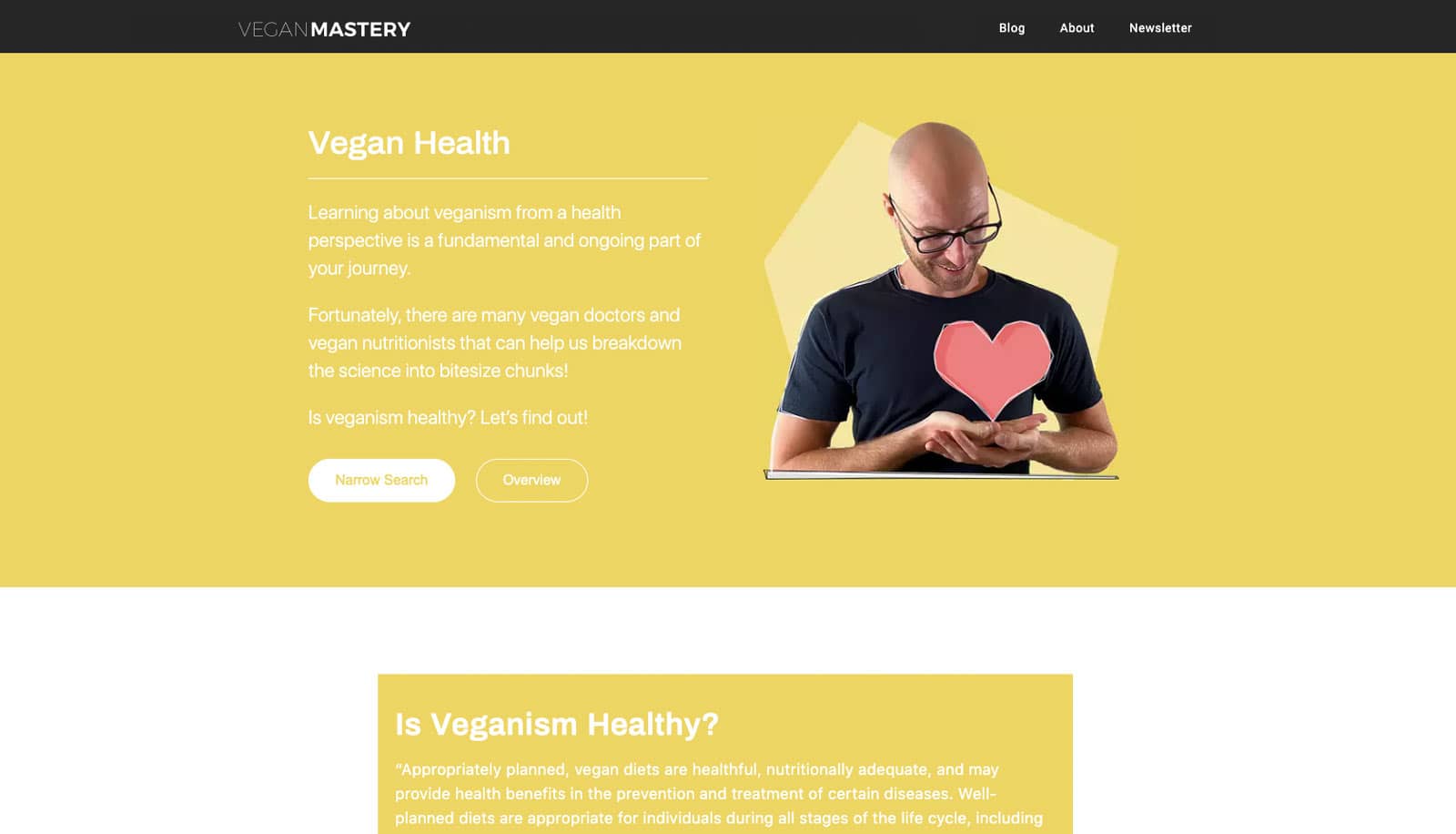 As we come to the end of this chapter, I want to take a moment to congratulate you on learning more about your health!
I know it can seem daunting at first, but you're already on the right track!
Now, if you're looking for more in-depth information about health and the vegan lifestyle, then check out my Vegan Resource Guide…
going vegan - bonus chapter
Dominate Your Vegan Fitness
When going vegan, it's also a good time to tackle your fitness!
Do you want to get more active? 
Do you want to lose weight?
Do you want to build muscle?
Then no worries – a plant-based, vegan lifestyle can support all those goals and much more!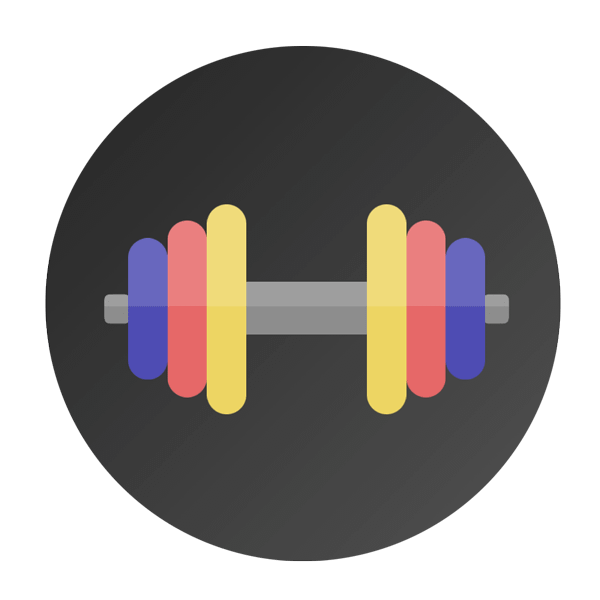 Get motivated:
Find Inspirational vegan Athletes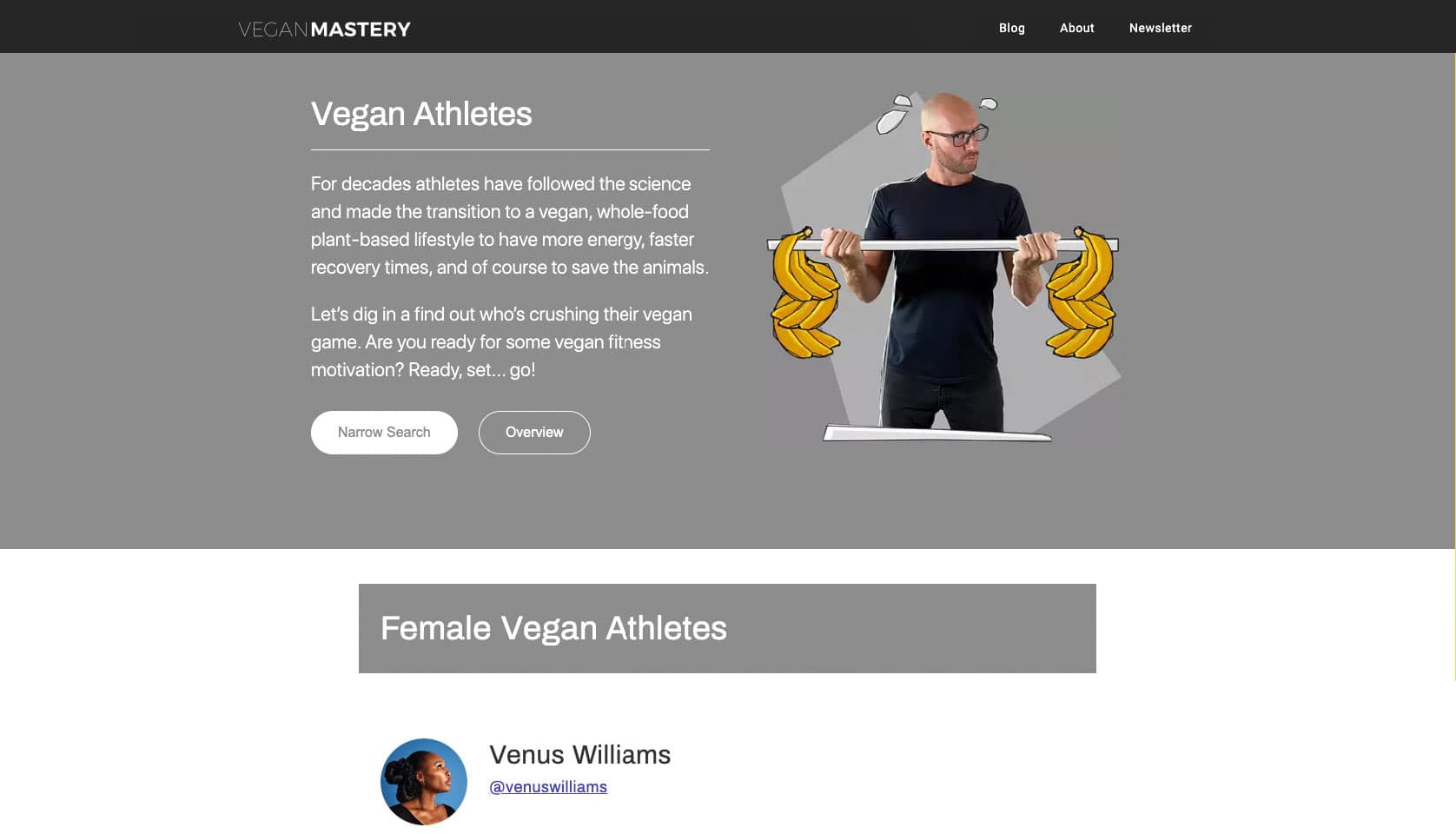 These days there are elite level vegan athletes in almost every sport!
So, if you're looking for inspiration, then head over to the Vegan Resource Guide where I have an entire section dedicated to vegan athletes and vegan fitness!
How Much Protein Do Vegans Need to Build Muscle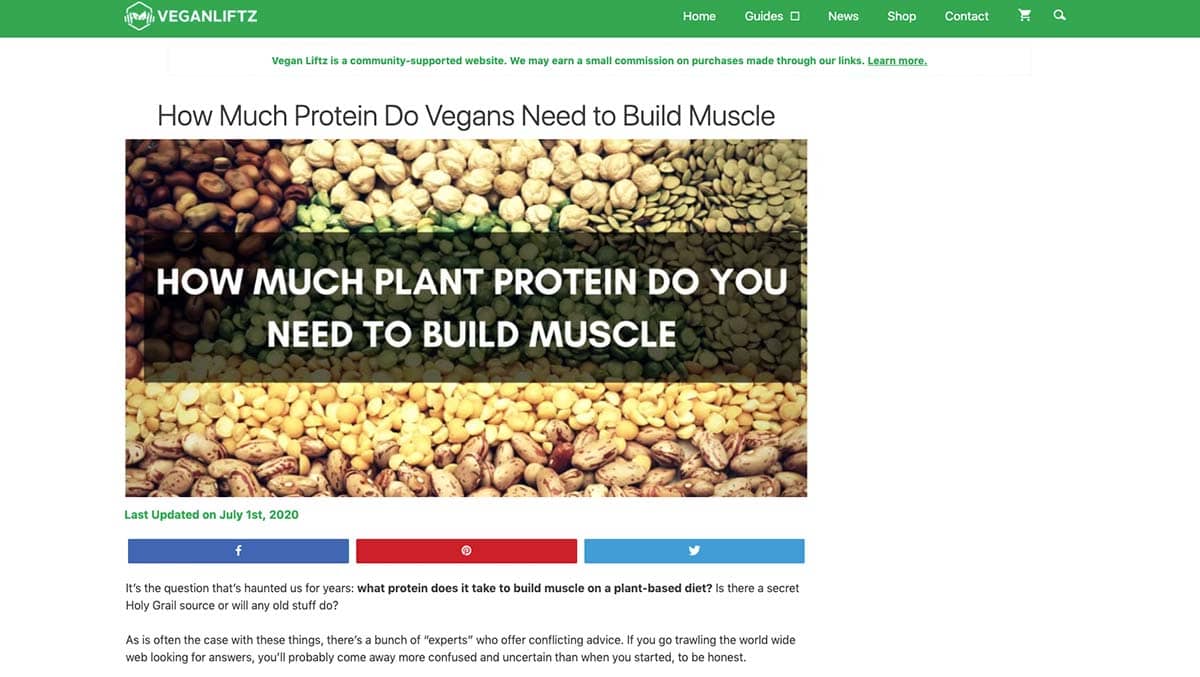 Despite protein deficiency being incredibly rare in the developed world, 'what about protein', is probably the single most asked question when people are thinking about going vegan.
Without a doubt, we can thank the meat industry for that… 
Decades of lobbying and advertising with billions spent in the process.
All we seem to think about is protein, protein, protein… and more protein – yet we're blissfully unaware that 95% of Westerners are fiber deficient..!
Luckily, there is an abundance of protein in the plant kingdom – you just need to know where to look and how much you need…
How Much Carbohydrates Should a Vegan Eat a Day?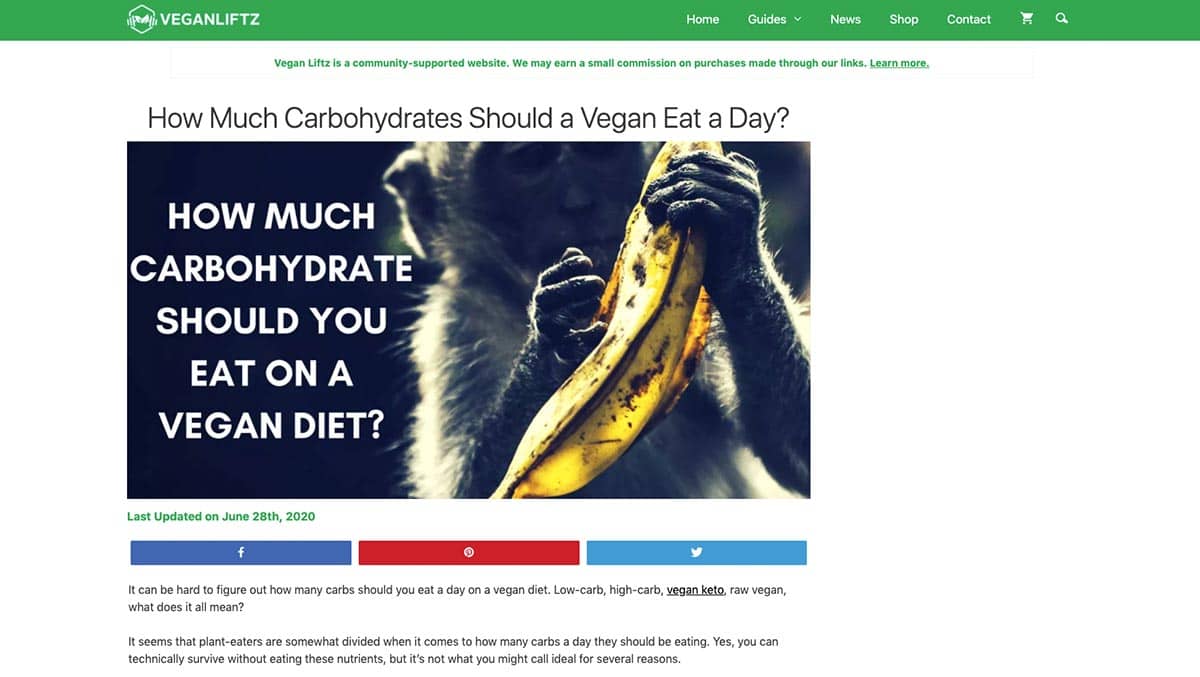 "Do carbs make me fat?
"How many carbs should I eat?"
"Is low-carb or high carb better?"
Here's Jason from Vegan Liftz with an in-depth article to break it all down for you!
Fat on a Vegan Diet: Everything You Need to Know (The Complete Guide)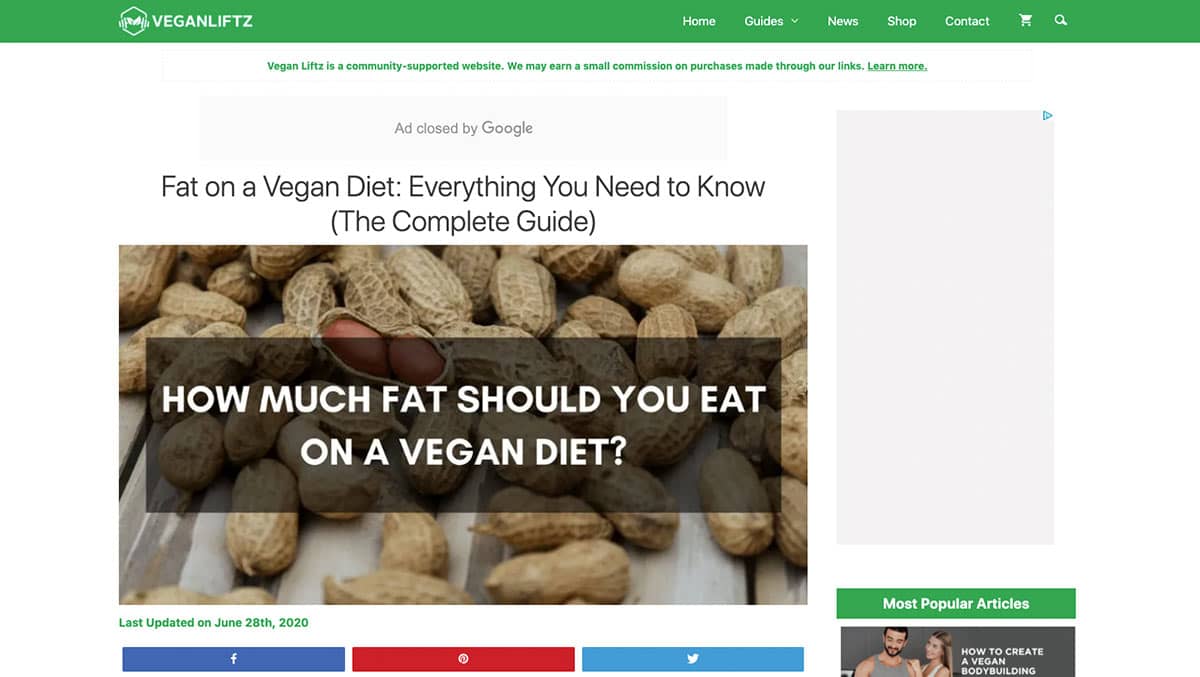 The world of fat can be a confusing one.
Sat fat, trans fat, poly fat, mono fat… what does it all mean..!
And most importantly, what do you fat do you need to thrive on a vegan, plant-based diet?
What I Eat To Stay Fit & Healthy:
Vegan Nutrient Analysis + MACRO'S!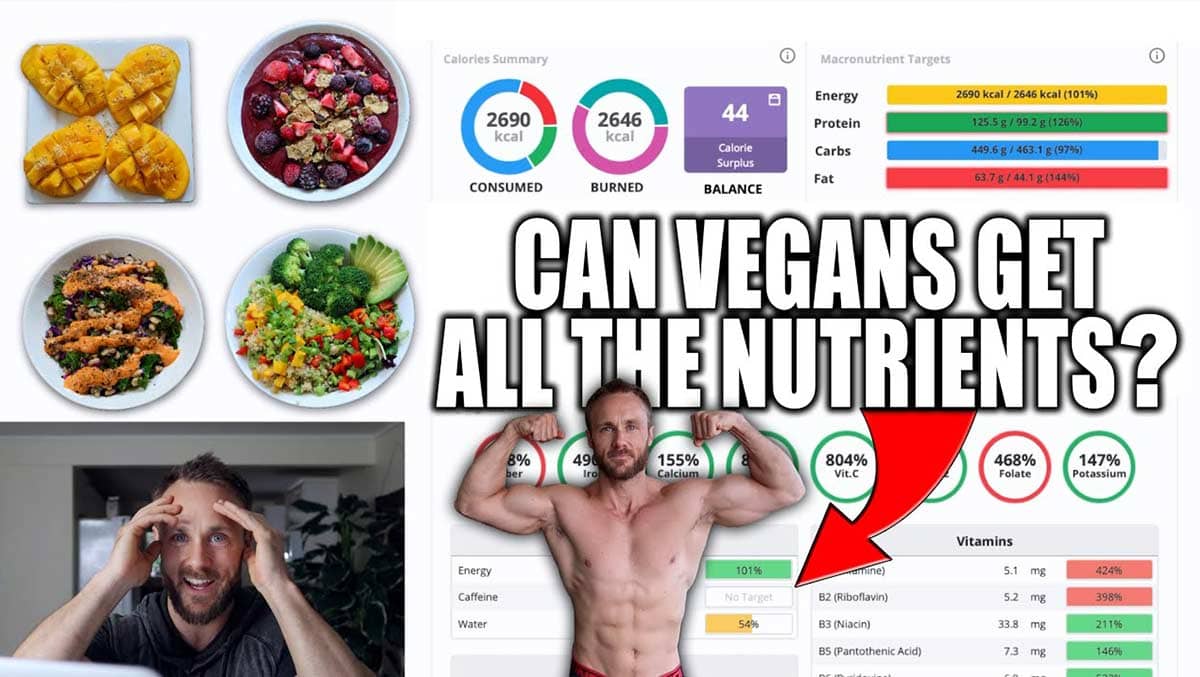 In all this talk about vegan fitness, you might be wondering…
"What does a fit, healthy, and active vegan eat in a day?"
Excellent question!
Here's Derek with a real-life, what I eat in a day video with a breakdown of the nutrients he's getting.
How to create a vegan bodybuilding meal plan in 3 steps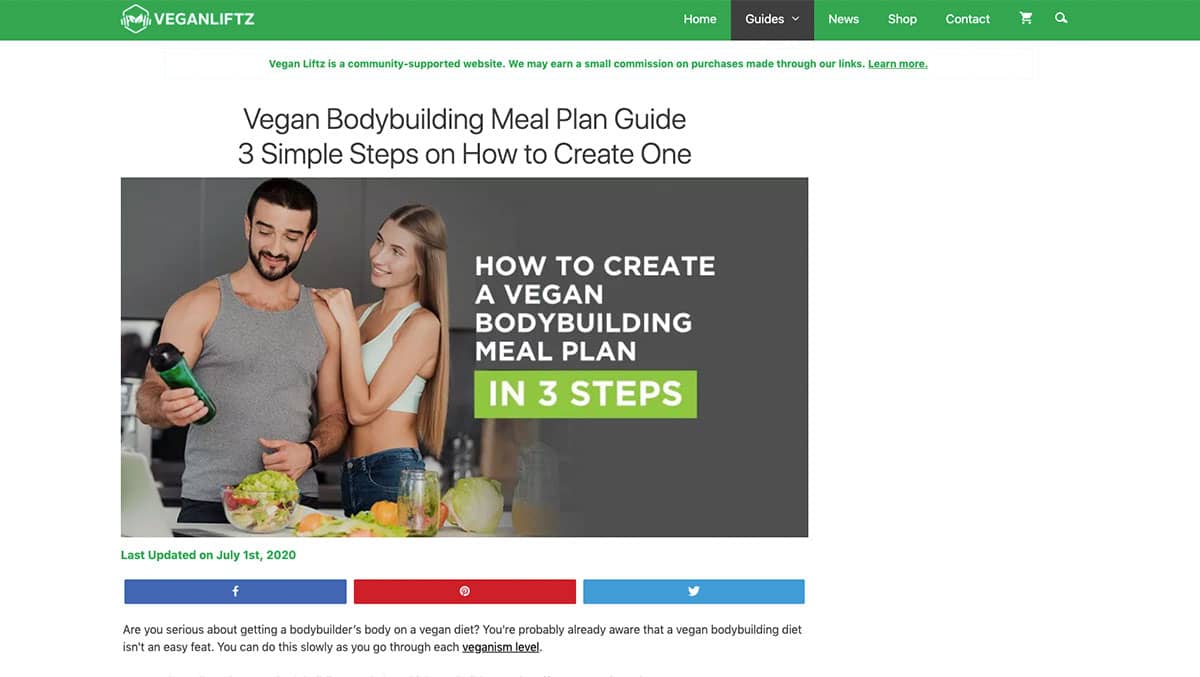 If you're serious about getting your vegan fitness on track, then you'll want to dial in your nutrition with a solid meal plan design.
Here's how…
Weight Loss:
How To Lose Fat on a Vegan Diet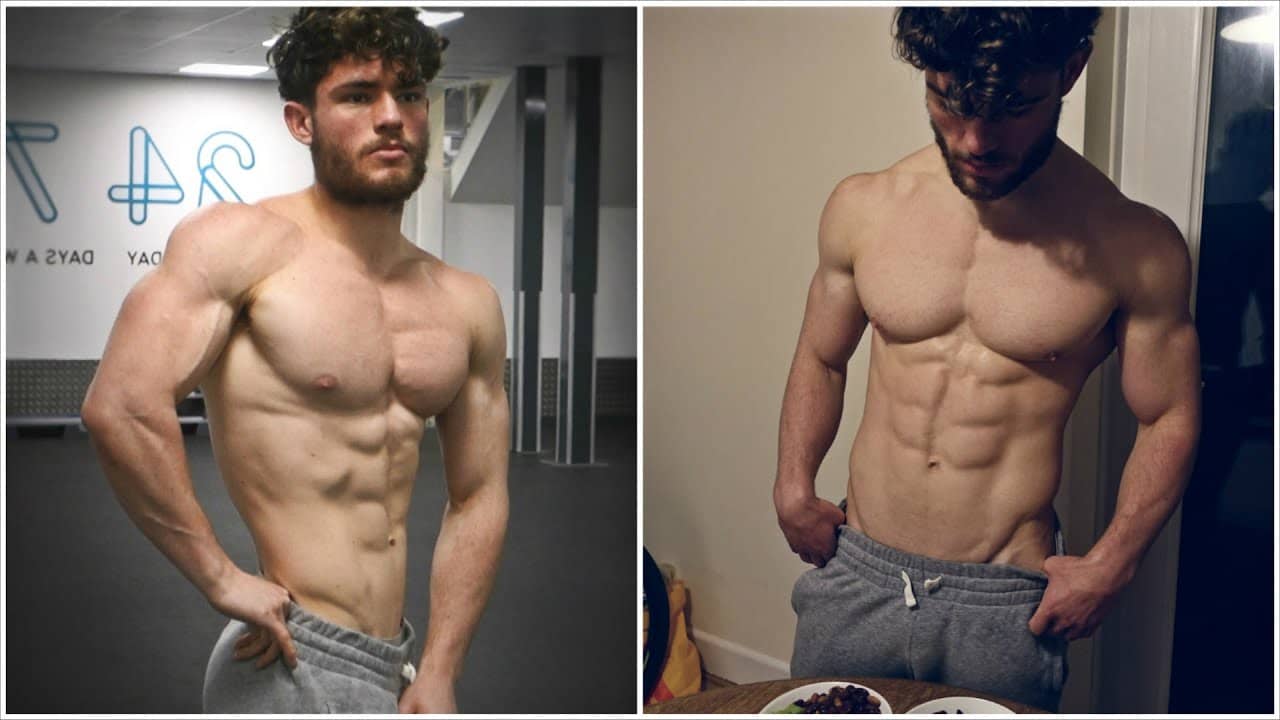 Some people think that by going vegan you will automatically lose weight…
Unfortunately, with so many processed vegan foods now available, that's not quite the case!
Here's Rob from VeganPhysique to help you reach your vegan fitness goals…
Weight Loss:
How I lost 100 Pounds On a Vegan, plant-based Diet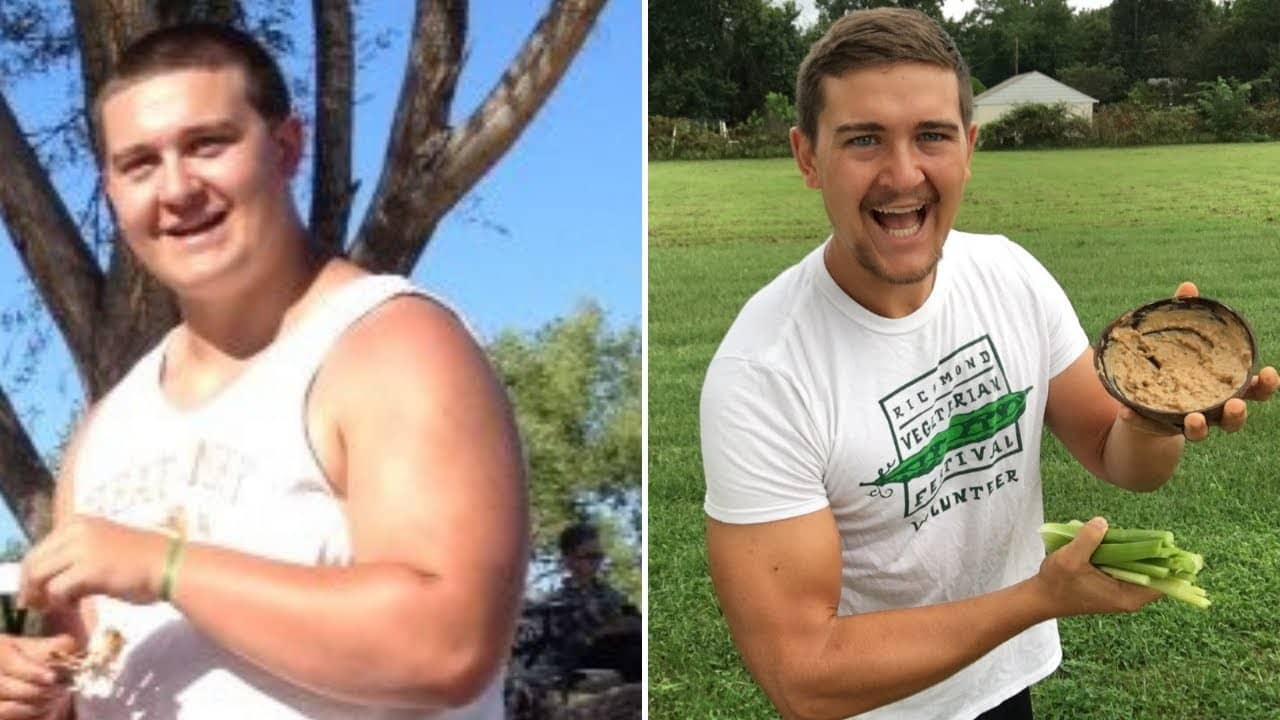 Losing weight can seem daunting at first, but with a few simple guidelines, you find that it's pretty easy!

After all, when swapping out high-calorie low nutrient animal foods, for low-calorie high nutrient plant foods, it becomes much easier for your body to regulate its natural weight.

Here's Plant Based Gabriel with some of his tips on how he lost 100 pounds, without being able to exercise due to an injury!
Vegan Bodybuilding Guide for Beginners: The Definitive Guide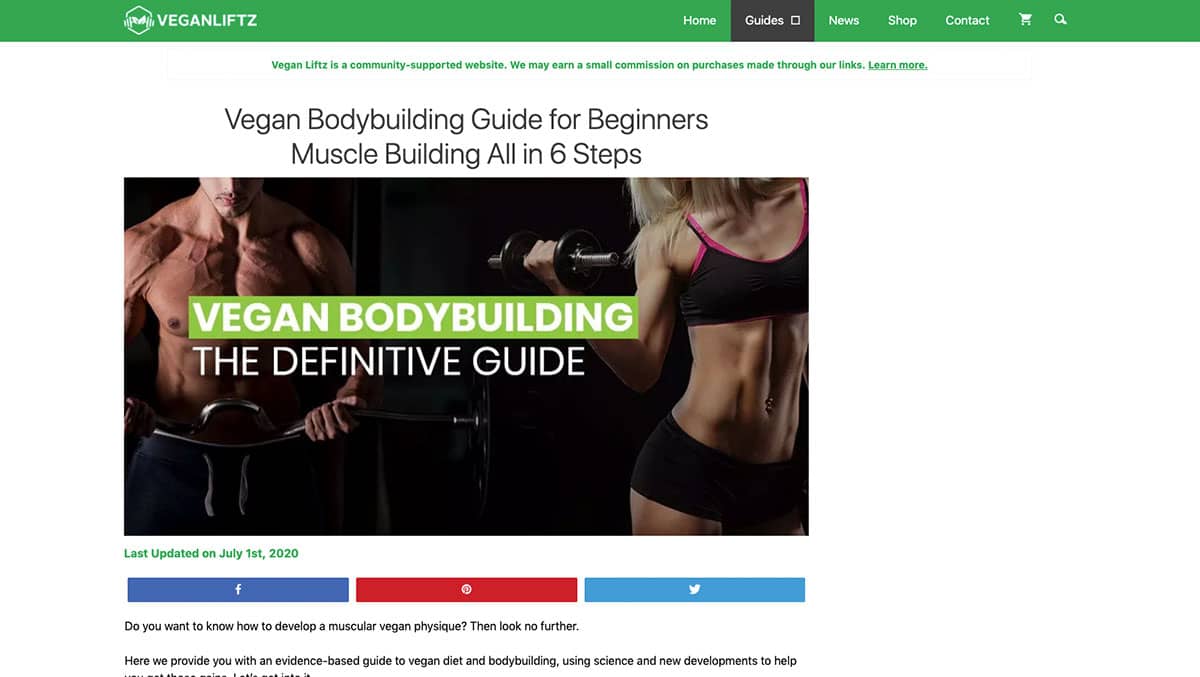 So, you want to build muscle on a vegan, plant-based diet?

No problem here's how…
Weight gain:
7 High-Calorie Vegan Foods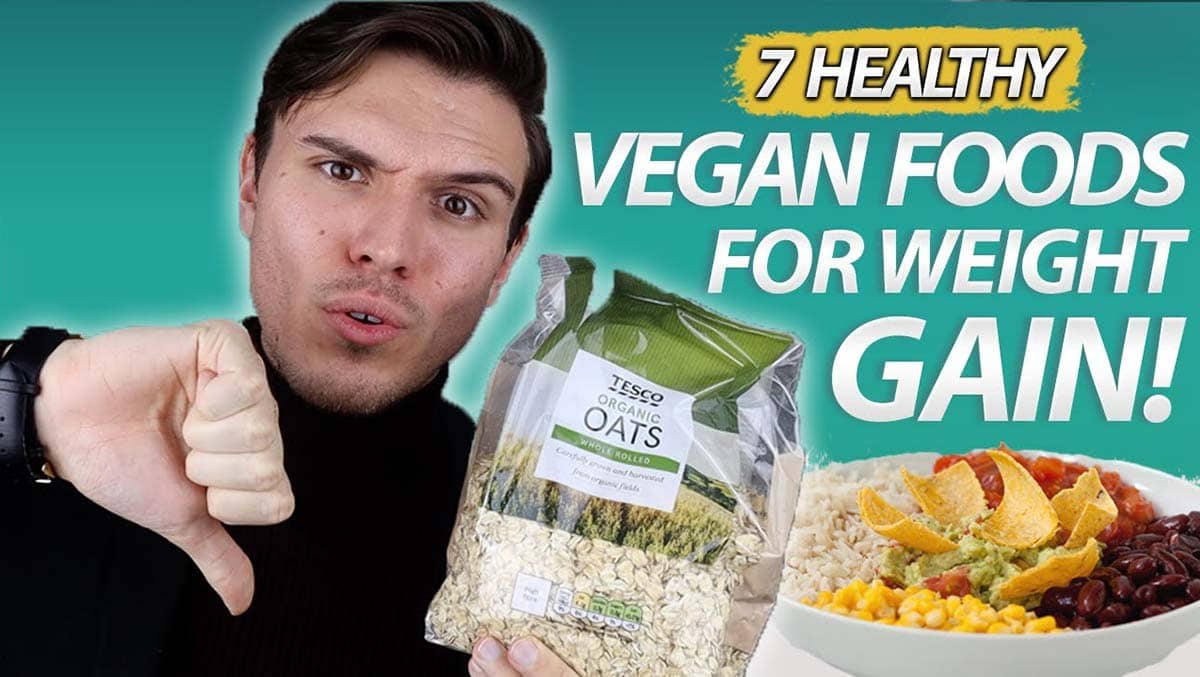 Not everyone wants to lose weight when switching to a vegan, plant-based diet…

I know I didn't, I was already super skinny eating animal products 3 times a day!

If you want to gain weight, the key is to know what calorically dense plant foods can help you reach your goals, so here they are…
Vegan bodybuilding motivation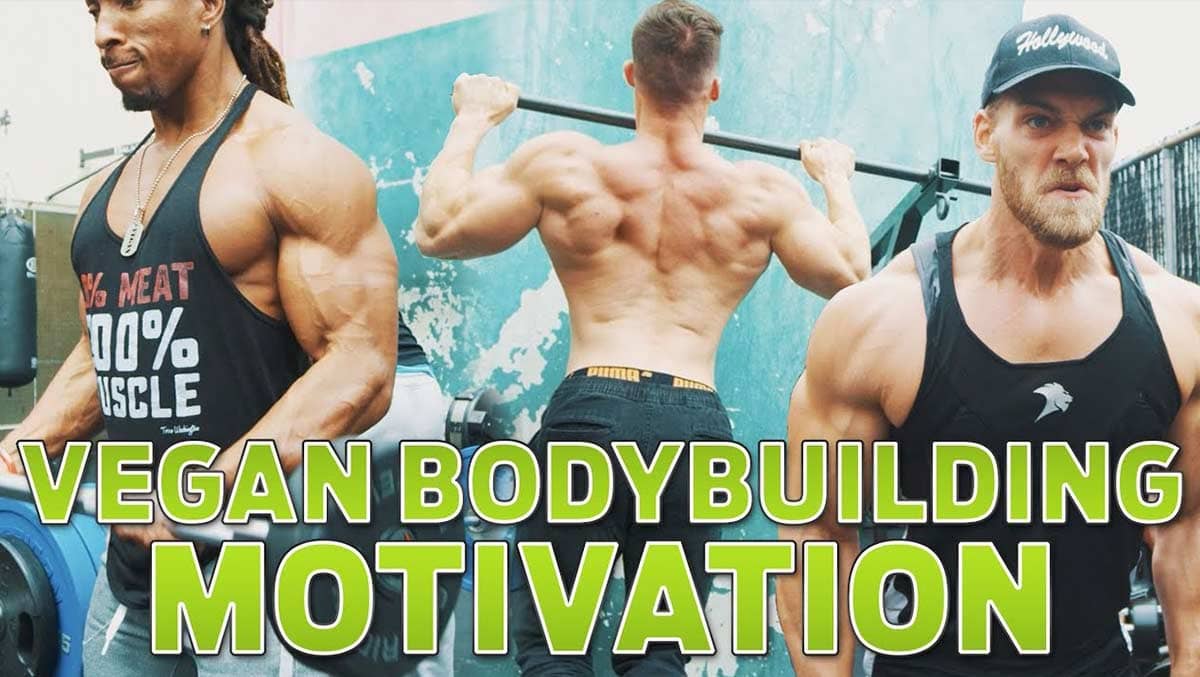 To finish up this section I'll leave you with some vegan bodybuilding motivation from some of the heavy hitters in the vegan fitness community…
Enjoy!
I hope this guide helps you with going vegan AND staying vegan!
Remember, it's a marathon, not a sprint…
So enjoy the journey!
Join the #1 vegan self-development blog!
Join the #1 vegan self-development blog!