Striving To Live A Better Life As A Vegan?
Then you're in the right place!
Vegan Mastery is where veganism meets self-development.
hop on the FREE newsletter, for vegan self-development advice that works!
What To Expect From Vegan Mastery
Veganism x self-development
I believe that transitioning to and living a vegan lifestyle is a journey of self-development.
When it comes to veganism, most people focus on food and exercise, thinking that everything else will fall into place.
And I agree that stuff is important, but there's more to it…
That's Where Vegan Mastery Comes In...
When it comes down to it, most vegans trip up on the daily challenges like – communication, relationships, confidence, motivation, social pressure, habits, routines, addictions.
So, that's exactly what I address with Vegan Mastery…
This is the blog where I show you the exact tips, strategies, and techniques you need to master vegan self-development so you can take your life to the NEXT LEVEL!
Personal self-development carries over to your professional life too – whether that's building a career or creating a business, win-win!
So, while you're here make sure you sign up for free updates below so you can learn the vegan self-development techniques that I'm talking about:
Join the #1 newsletter for vegan self-development - it's FREE!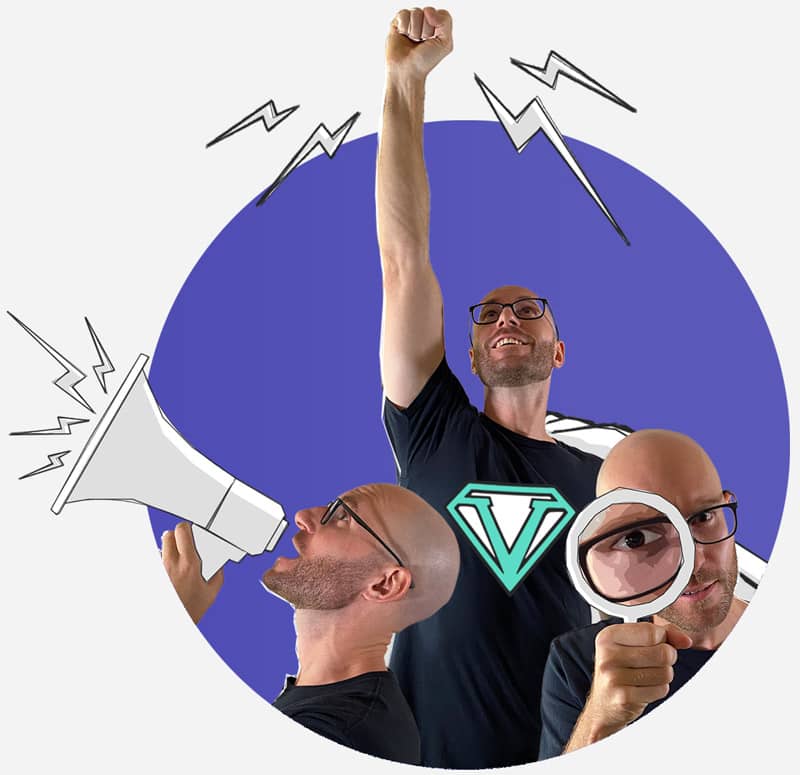 After running a vegan fitness business, I came to realized that most of my client's problems had little to do with fitness…
Instead, the problems they faced were lifestyle issues such as habits, routines, stress, addictions, confidence, motivation, and many others.
I have created Vegan Mastery – a free blog, free newsletter, and premium courses to help other vegans to take their life to the next level!
My mission is NOT to help you incrementally improve bits of your life for a few weeks or months… 
Instead, I want to show you how to exponentially improve EVERY area of your life for YEARS!
From health to fitness, communication to confidence, relationships to finances, and everything in-between!
I don't claim to have all the answers and I still have a lot to learn…
But I hope you'll find my approach to veganism and self-development both effective and refreshing – with a science based approach and splash of creativity!
I believe that THE FUTURE IS VEGAN, for ethical, environmental, and health reasons.
And the only way to reach that future is by showing the world what is possible with this lifestyle…
As vegans, we need to be inclusive, open-minded, informed, articulate, and living our life with purpose and meaning.
Only then can we attract other open-minded and compassionate people that want to live their life in alignment with their ethics.
> Break The Stereotype
> Master Your Lifestyle
> Thrive As A Vegan
Join the #1 vegan self-development blog!
Join the #1 vegan self-development blog!